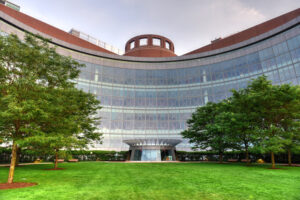 The judge in the Massachusetts "right to repair" lawsuit has scheduled a closed-door hearing for Sept. 1, indicating that his long-anticipated opinion might be imminent.
U.S. District Court Judge Douglas P. Woodlock did not indicate the reason for the hearing, which will be conducted by video conference. He said the hearing would be held "in camera," a Latin phrase meaning "in chambers," which means that members of the public will be excluded.
Generally, an in camera examination may be made of confidential or sensitive information to determine whether to make it part of the public record, according to the website USLegal.
Woodlock's notice was the first filing in the case in more than a month. It comes more than a year after the parties, the Alliance for Automotive Innovation (AAI) and the office of Massachusetts Attorney General Maura Healey, presented their closing arguments.
AAI filed suit in November 2020, after Massachusetts voters approved the Massachusetts Data Access law. Under Section 2 of the law, any OEM that sells a vehicle in the state that utilizes a telematics system "shall be required to equip such vehicles with an inter-operable, standardized and open access platform across all of the manufacturer's makes and models." The legislation became effective with the 2022 model year.
AAI claims that, among other things, the deadline was impossible to meet, and that OEMs could not comply with the law without violating federal safety and environmental laws.
Woodlock has delayed issuing his opinion and finding of facts several times, most recently, because he needed to consider the implications of the Supreme Court's June 30 ruling in West Virginia v. Environmental Protection Agency. The justices ruled that, in general, the EPA can't make power plants switch to sustainable energy sources under the Clean Air Act but can still regulate greenhouse-gas emissions.
The judge, who had told the parties to expect his decision by July 1, said he did not expect the delay to extend past an enforcement grace period granted by Healey. The AG has so far elected not to enforce the law but has reserved the right to do so after giving 14 days' notification.
One issue in the case is whether disabling telematics on vehicles sold in Massachusetts, as Subaru and Kia have done, constitutes compliance with the law. Healey, defending the law, has argued that it does; AAI has countered that Subaru and Kia have merely "avoided" the law. "[T]urning off telematics simply does not create [the required] platform — let alone by model year 2022," the Alliance wrote in a brief.
The case was tried last summer, with final arguments delivered on June 25, 2021. Woodlock had previously set a Nov. 2, 2021 deadline for issuing a decision but postponed that date to accept post-trial evidence after Healey's office brought the actions by Subaru and Kia to light. He subsequently set deadlines of March 7, April 15, and July 1, citing further delays.
More information
Judge in Massachusetts 'right to repair' case expects to issue ruling March 7
Images
Featured image: The John Joseph Moakley U.S. Courthouse in Boston, Massachusetts, where the US District Court for the District of Massachusetts is located. (demerzel21/iStock)
Share This: