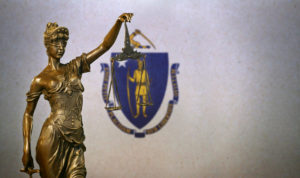 The federal judge in a case brought by automakers over Massachusetts' expanded "Right to Repair" law said he expects to issue a ruling on March 7.
U.S. Massachusetts District Court Judge Douglas Woodlock met virtually Tuesday afternoon with representatives of the Alliance for Automotive Innovation, the plaintiff in the lawsuit, and the state Attorney General's Office, which is defending the voter-approved law.
Woodlock scheduled the one-hour conference to discuss post-trial evidence showing that Subaru of America had reacted to the law by directing the disabling of telematics in its vehicles sold in Massachusetts, and the AAI's subsequent disclosure that Kia of America had taken a similar action.
Under Section 3 of the Massachusetts Data Access Law, approved by voters in November 2020, any OEM that sells a vehicle in the state "that utilizes a telematics system shall be required to equip such vehicles with an inter-operable, standardized and open access platform across all of the manufacturer's makes and models."
The legislation, which amends the state's existing right-to-repair law, became effective with the 2022 model year. It has not been enforced, pending the AAI's legal challenge, which asks Woodlock to permanently enjoin enforcement.
Attorney General Maura Healey has argued that the actions by Kia and Subaru show that OEMs can comply with the law, by disabling the telematics systems in vehicles sold to Massachusetts customers.
AAI maintains that such an action is nothing more than avoidance of the law, and that true compliance would require the manufacturers to build, test and adopt the open access platform described in the statute, something not possible by the 2022 model year deadline.
Woodlock on Tuesday repeatedly expressed irritation that Kia's action, taken in February 2021, was not revealed until AAI responded to post-trial interrogatories from Healey.
"As I read the materials, the plaintiff knew more than a month before the motion to reopen [evidence] was filed that the proposed findings of fact and conclusions of the law were in error," Woodlock said.
"The plaintiff, in its submissions, told me that it was a practical impossibility, in themes and variations," to comply with the law, the judge said. The AAI's response to Healey's interrogatories, which the judge allowed as part of reopening the evidence, showed that for at least one member of the Alliance, "it was apparently possible, because they did it."
"If the record supports the idea that the plaintiff was aware that at least one of its members was acting in a fashion that demonstrated the inaccuracy of the proposed findings of fact, I want to know why I wasn't informed of it."
He also chided AAI for its response to the interrogatories, which he found to be "buffeted with objections of all sorts … claim[ing] every objection available and then offer[ing] the minimum amount of information."
John Nadolenco, a partner with Mayer Brown LLC representing AAI, said that his organization, too, was unaware of Kia's action until it polled its members in response to Healey's questions.
Kia and Subaru were not chosen as representative manufacturers for the purposes of the suit, and "no one took discovery from them," Nadolenco said. "No one knew what they were and weren't doing."
In any event, he argued that the point was moot, because there was "nothing inconsistent" between evidence and testimony presented at trial "and what Subaru and Kia did."
Nadolenco said that representatives of General Motors and Chrysler testified that they could, in fact, disable telematics, and that the ability of OEMs to turn telematics on or off "was never disputed at trial."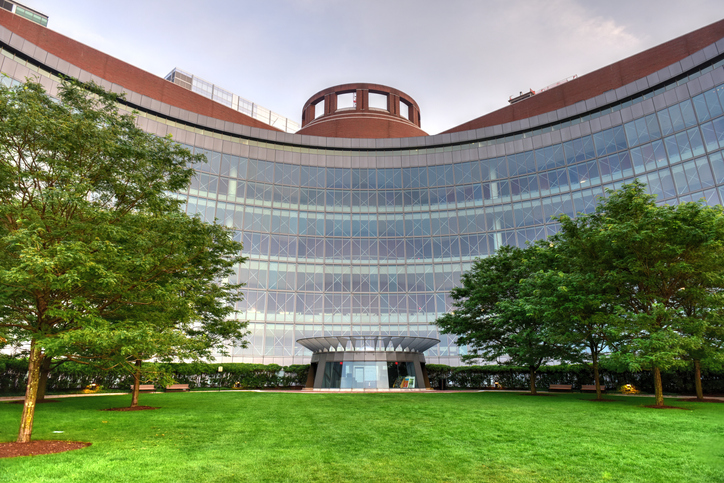 Woodlock complained that "this kind of litigation," in which the plaintiff has organizational standing, "is done in a fashion to avoid providing a full and complete record, factual record, for courts to review … that's why it's bothersome."
He said the issue was "not dispositive … but more than a hangnail for me."
Woodlock directed several questions at Nadolenco around the AAI's contention that the state law is in conflict with federal law.
"Nobody [at the federal level] is telling you you have to have telematics, are they?" the judge asked. "There is no regulation that requires you to have telematics, is there?"
When Nadolenco cited the National Traffic and Motor Vehicle Safety Act, Woodlock responded, "I don't see it as governing in this area."
Nadolenco then noted that the National Highway Traffic Safety Administration said during the trial that the disputed law "might require them to step in."
Woodlock, calling the agency a "reluctant debutante," responded, "What we got was a Zen koan, or perhaps the Oracle at Delphi, telling us what the role of NHTSA would be. What you got was them saying, 'We're concerned.' Aren't we all."
Returning to a question he had explored during final arguments on June 25, the judge also questioned Assistant Attorney General Robert Toone, representing Healey's office, on whether the legislation might be "severable" — that is, if the remaining parts would stand if one section were struck down.
Toone responded that, besides a "general preference" for severability in case law, he knew of no finding applying to a law enacted by voters, such as the right to repair law.
Woodlock noted that state statutes enacted through the legislative process are considered severable, but that initiative petitions, which reflect the voters' will on a specific issue, are not.
In the meantime, the Massachusetts Legislature is considering two proposals to amend the legislation by giving OEMs three additional years to comply.
The two bills, H.365 and H.400, were given a public joint House and Senate hearing on Jan. 10.
More information
AAI, AG respond to new evidence in Mass. 'right-to-repair' suit; Kia joins Subaru in disabling telematics
Judge indicates he will accept new evidence in Mass. 'Right to Repair' case
Images
Featured image: Gwengoat/iStock
The John Joseph Moakley U.S. Courthouse in Boston, Massachusetts, where the US District Court for the District of Massachusetts is located. (demerzel21/iStock)
Share This: