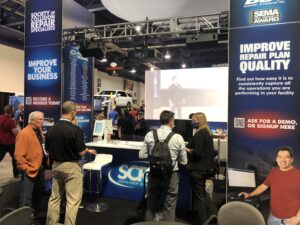 SCRS to offer health care & retirement plan consultations during SEMA Show
By on
Associations | Insurance
SEMA Show attendees will be able to take advantage of consultative services on health and retirement plans available to the collision industry at the Society of Collision Repair Specialists (SCRS) booth #31147 in the Upper South Hall of the Las Vegas Convention Center.
In September, SCRS announced the availability of a unique new health care solution available for its members, with the objective of raising the standard of care for those in the collision repair industry, the society said in a news release.
"Healthcare benefits are a significant challenge and expense for small businesses," said SCRS Executive Director Aaron Schulenburg, in the release. "It was extremely important to SCRS that we find a way to meaningfully decrease costs for employers and employees, while increasing the quality of plan options. We are incredibly excited to be able to share in person what this solution looks like for collision repairers in attendance at the SEMA Show. We've been working with Decisely for several years to identify the right benefits package and we are extremely confident in the solutions we've collectively found for the industry."
Decisely will have representatives in the SCRS booth Tuesday-Friday during the show. Those who wish to make an appointment with Decisely to learn more about what's offered one-on-one can do so here.
SCRS and Decisely were able to "break the conventional mold" by working with Gravie, and their flagship product, Comfort, which utilizes the Aetna and Cigna networks, according to the release.
"Founded in 2013, Gravie has long been driving change and improving the healthcare industry by creating innovative employer-sponsored health benefits that put consumers first," the release states. "The goal since day one for Gravie has been to do things better, working to create a health plan people can love.
"Designed with both the employer and employee in mind, Gravie's model disrupts the health insurance status quo by removing cost barriers that deter individuals from getting the most out of their health benefits, and offers straightforward coverage from day one. The plan has the ability to save up to 20% versus renewals, and is earmarked by $0 deductibles, employee choice in their out-of-pocket maximum and an impressive list of no-cost services like primary care, urgent care, specialty care, labs and imaging, generic prescriptions, mental health care, and more."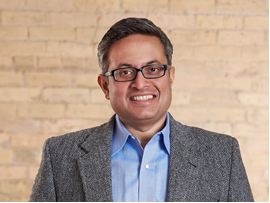 Gravie Co-Founder and Co-CEO Abir Sen will join the Decisely and Gravie team on Nov. 3 in the SCRS booth to meet with collision repair businesses to discuss the Comfort plan and what benefit that brings to members of the association.
"I think the fact that the CEO of the provider wants to meet directly with our members speaks heavily to how different this company is, and why they made sense to SCRS for our members," Schulenburg said. "I'm excited for our members to understand just how different this model is, and how powerful that can be in benefiting their team back at home."
According to a new nationwide survey by Gravie and Wakefield Research, consumers are concerned about high costs impacting their access to health care, increasing medical debt, and lack of mental health coverage.
The survey was conducted in August and there were 1,000 respondents from across the U.S. Eighty-six percent of consumers said they're concerned their health benefits will not cover a portion of or all of their exams, treatments, or procedures. Seventy-one percent said their health plan does not cover mental health and two-thirds of respondents are concerned their current mental health coverage does not address the needs of themselves and their families.
Payment for services was another concern with 91% of consumers stating they have experienced an obstacle related to payment for health care services. "These challenges impact the ability to access care in a timely manner, and 42% of consumers have faced increased stress or said they were unable to enjoy life due to delayed medical treatments," a news release about the survey results states.
"The evidence is clear — consumers are feeling the pinch of a broken healthcare system in truly tragic ways," said Marek Ciolko, Gravie co-founder and co-CEO, in the release. "No one should be concerned about accessing needed medical care because of the administrative and financial barriers that their health plan puts in their way. The traditional system is long overdue for a change."
Other key findings from the survey data include:
"Over one-third of consumers find the stress of figuring out what is covered under their employer's health plan to be more stressful than their current job.
"Fifty-nine percent of consumers experienced consequences within the last year due to obstacles or delays in scheduling medical exams, treatments, or procedures, including increased mental stress, using personal time at work, increased pain, being unable to take care of a family member, losing their job, etc.
"Fifty-two percent view the process of seeking a referral as an unnecessary hurdle delaying the care they need.
"Sixty-five percent of consumers experience any level of difficulty in receiving a referral to see a specialist for a treatment or procedure.
"Over half of consumers have delayed or canceled exams, treatment, or procedures due to the high cost of insurance over the last year."
During the SEMA Show, on Nov. 3, the SCRS booth will also host Irongate Capital Advisors Partner Scott Broaddus, CFP, AIF, CEPA, and Virginia Asset Management Partner Coley Eckenrode to provide live consultations with collision businesses about the advantages associated with the SCRS Multiple Employer Plan (MEP) for retirement services. To sign up for a slot and see availability in real-time during the show, click here.
In 2019 SCRS began using the collective buying power of its membership to offer more affordable and attractive 401(k) options, and have effectively helped participating members save upwards of $15,000 per year while improving upon their retirement options for their team, SCRS said. Broaddus and Eckenrode serve as investment advisers to the SCRS plan and have helped countless repair facilities learn how they could not only reduce costs and mitigate administrative burdens, but also fiduciary risks.
On Nov. 4, Broaddus will also speak during the IDEAS Collide Showcase about "The Psychology of Money." "Every day we are bombarded with world news and how it may impact our financial health," the session description states. "Broaddus will share how personal biases and emotional factors play important roles in how we make financial decisions and how to think more rationally about money."
For more information about SCRS, or to join as a member, visit www.scrs.com, call 1-877-841-0660, or email info@scrs.com.
IMAGES
Featured image: SCRS booth at SEMA Show 2021 (Credit: SCRS)
Gravie Co-Founder and Co-CEO Abir Sen. (Provided by Gravie)
Share This: