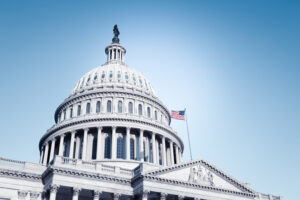 With motor vehicle fatalities at a 16-year high, a group of 10 U.S. senators is pressing the National Highway Traffic Safety Administration (NHTSA) to implement safety regulations called for in the bipartisan infrastructure act passed one year ago.
The letter, co-written by Senators Ed Markey (D-Mass.) and Richard Blumenthal (D-Conn.), also demands an overdue report on why NHTSA missed deadlines for implementing safety regulations under previous infrastructure laws that would "help address today's road safety crisis."
"When issuing new safety measures, regulators have too often crawled through yellow lights or stalled at red lights. By passing a historic, bipartisan infrastructure law, Congress gave NHTSA the green light to put its pedal to the metal to reduce motor vehicle fatalities," the letter reads.
NHTSA told Repairer Driven News that it has received the letter, and is in the process of drafting a response.
Joining Markey and Blumenthal in signing the letter were Senators Sherrod Brown (D-Ohio), Dick Durbin (D-Ill.), Elizabeth Warren (D-Mass.), Chris Van Hollen (D-Md.), Amy Klobuchar (D-Minn.), Jack Reed (D-R.I.), Ron Wyden (D-Ore.), and Ben Ray Luján (D-N.M.)
Specifically, the senators are demanding a progress report on 10 provisions of the IIJA:
Advanced driver assistance system (ADAS) technology: NHTSA is required to issue minimum performance standards for crash avoidance technologies, and to set a date by which all passenger vehicles must be equipped with a forward collision warning and automatic emergency braking system, as well as a lane departure warning and lanekeeping assist system.
Recall completions: NHTSA is directed to publish an annual list of recall completion rates.
Seatback standards: NHTSA must issue an advanced notice of proposed rulemaking to update Federal Motor Vehicle Safety Standard (FMVSS) 207 regarding seatback safety standards, to address seatback failures that have caused injury and death in collisions.
Automatic shutoff: NHTSA is directed to issue a final rule requiring OEMs to install a device that automatically shuts off the engine after it idles for a certain period. This applies only to vehicles with keyless ignitions.
Driver distraction: NHTSA must conduct research on the effectiveness of driver monitoring systems. The bill stops short of requiring the use of those systems, however.
Headlamps: NHTSA must issue a final rule amending FMVSS 108 to allow the use of adaptive headlamps, and to ensure that headlamps are correctly aimed on the road.
Hoods and bumpers: NHTSA is directed to seek comment on possible updates to hood and bumper standards, including the consideration of standards or
technologies to reduce the number of injuries and fatalities suffered by pedestrians, bicyclists, or other vulnerable road users.
Early warning reporting: NHTSA is to conduct a study on existing requirements for OEMs to report information and data to the Department of Transportation (DOT) to help identify potential safety issues.
Impaired driving: NHTSA must issue a final rule require all new vehicles to be equipped with impaired driving prevention technology.
Child safety: NHTSA is directed to issue a final rule requiring OEMs to equip their vehicles with a system that would warn a driver if a passenger is still in the back seat after the engine has been turned off.
There were nearly 43,000 vehicular deaths in the U.S. in 2021, the highest number in 16 years, and 2022 so far has been at least equally deadly, lawmakers said. "Fortunately, the IIJA required NHTSA to take much-needed action to ensure this road safety crisis comes to a dead end. We, therefore, urge NHTSA to swiftly implement key safety provisions in the law and reverse this frightening trend in motor vehicle fatalities," the four-page letter reads.
The senators say that NHTSA, with the open-ended powers granted by Congress, should view the IIJA requirements "as a starting point, and not the finish line, for issuing rules and taking actions to reduce motor vehicle fatalities."
Senators also chided the agency for not only failing to meet the statutory deadlines for implementing rules called for under previous infrastructure laws, but for failing to explain why it had missed those deadlines.
According to an April report from the Government Accountability Office, NHTSA had completed just six of the 22 rulemakings required by the last two major transportation bills. It found that NHTSA "has not consistently followed leading project schedule management practices when developing mandated rulemakings and reports," practices it said "can help manage project timeframes and reduce delays."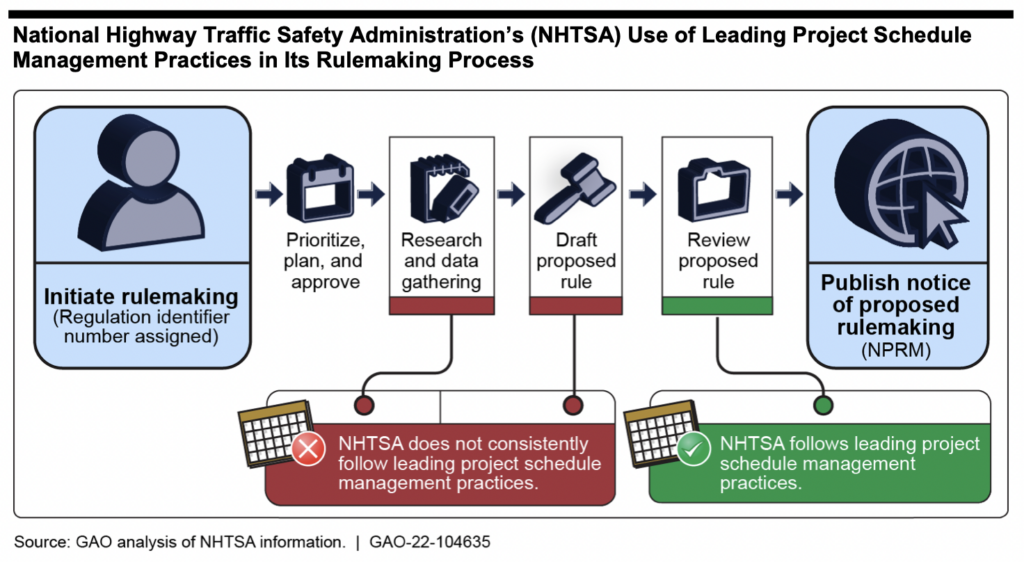 While efforts at the federal level focus on requiring OEMs to equip their vehicles with certain safety features, efforts at the state level to ensure that those features work properly after collision repair have had little success.
Earlier this year, a bill in Blumenthal's home state of Connecticut that would have required repairers to follow OEM procedures and guidelines, including the use of OEM parts, failed to make it out of committee. That bill also would have prohibited any "person or entity," aside from the owner, from asking or requiring a shop to "repair a vehicle in an unsafe manner," or to use an aftermarket part or a recycled part from a vehicle older than the one being repaired.
In New Hampshire, a bill promoting paint and materials guidelines and scanning and calibration OEM repair procedures was rejected by a New Hampshire House committee in 2021, while Montana lawmakers in 2019 failed to pass legislation forbidding insurers from disregarding "repair directives issued by an original equipment manufacturer."
In Texas, a 2021 bill requiring insurers to follow OEM repair procedures but carving out an exception for "a part or product that is of like kind and quality" failed to make it out of committee. A representative for the aftermarket industry had complained that the bill set criteria that no part manufacturer could meet, because OEMs would not share their specifications.
According to a DOT report issued in September, there were an estimated 5,250,837 police-reported traffic crashes in 2020. Slightly less than 80% of damaged vehicles were considered repairable, according to data reported by CCC Intelligent Solutions. Failed efforts at legislation at the state level become equally critical when looking at the vast number of vehicles that will return to the roadway following a repair, and have the potential to be involved in subsequent losses.
Images
Featured image: the U.S. Capitol in Washington. (uschools/iStock)
Share This: