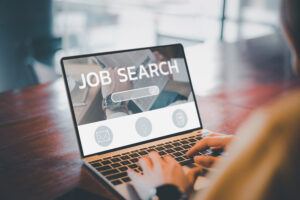 Unfilled job openings and inflation remain the top two problems for small business owners with 44% of surveyed owners reporting to the National Federation of Independent Business (NFIB) that they have positions they can't fill, far exceeding the 49-year average of 23%. Thirty-two percent of owners report inflation as their most important problem.
"The small business economy is recovering, but owners continue to face ongoing labor troubles throughout the country," said NFIB Chief Economist Bill Dunkelberg, in NFIB's November jobs report. "Employment plans remain historically strong with 18% of owners planning to hire and create new jobs in the coming months, historically high but the lowest reading since February 2021."
And going into the holiday season, small business owners are experiencing "a slight ease in inflation pressures," Dunkelberg said but noted that prices remain high "as owners manage an ongoing labor shortage, supply chain disruptions, and historic inflation."
NFIB survey respondents are randomly drawn from its membership.
Key findings from NFIB's November jobs and inflation reports include:
Overall, 59% of respondents reported hiring or trying to hire in November, down two points from October.
Ninety-two percent of those hiring or trying to hire reported few or no qualified applicants for the positions they were trying to fill.
Thirty-one percent reported few qualified applicants for their open positions and 23% reported none.
Seasonally adjusted, a net 40% reported raising compensation, down four points from October. A net 28% plan to raise compensation in the next three months.
Thirty-seven percent have openings for skilled workers and 16% have openings for unskilled labor.
Eleven percent reported employment gains in recent months but 15% reported declines.
Nine percent cited labor costs as their top business problem and 21% said that labor quality was their top business problem.
Twenty-nine percent recently reported that supply chain disruptions have had a significant impact on their business while 34% reported a moderate impact, 26% a mild impact, and 11% no impact.
Owners' expectation that business conditions will improve over the next six months increased by three points since October to a net negative 43%, which is a recession reading, according to NFIB.
As reported in NFIB's monthly jobs report, 44% of all owners reported openings they could not fill in the current period with that difficulty "particularly acute" in the transportation, wholesale, and construction sectors. A seasonally adjusted net 18% of owners plan to create new jobs in the next three months.
Sid Upadhyay, CEO and co-founder of the small business hiring platform, WizeHire, shared some insight with Repairer Driven News on the employment trends in the automotive repair industry and some tips for small businesses to consider in their hiring practices. WizeHire's data mirrors NFIB's that Main Street business hiring trends are slower, he said.
"SMEs [small and medium-sized enterprises] are for the first time well below the 50-year average in terms of where the [hiring] confidence remains," Upadhyay said. "A lot of this comes with the broader economy and where we are right now. The economy is on everyone's mind. Inflation is on everyone's mind, especially for hard goods-oriented organizations it is hitting even harder. The cost of supplies, cost of labor are all going up in the wrong direction for these small business owners.
"And we're seeing that, as far as hiring plans for November, for December, and even into the future being more tepid than they were last year. Specifically, with our auto customers."
According to his latest figures, there are more than 75,000 auto technician jobs open with a labor pool in the 50,000 range.
"This is a trend that we've just been seeing compounding where the two are diverging," Upadhyay said. "We have an aging-out problem; probably another 30,000 workers in this industry… that they're going to retire in the next decade. This industry is one that I think is really going through this long-term trend where a lot of people have been told for some time that these are not great jobs when, in fact, hourly wages today are in the $30 to $40 an hour [range]."
As others, including the TechForce Foundation, Collision Engineering, I-CAR, and Carlisle and Co., have explained and Upadhyay described, "these are great jobs" and businesses are becoming more flexible in providing workers with more or better benefits, compensation, and flexible working hours.
Upadhyay said the industry is facing a two-fold problem: retention and recruiting. Addressing both comes down to offering benefits such as 401(k)s, earned wage access, flexible shifts, and working with trade schools to populate the education pipeline and create new programs, he said.
"This, I think, is actually really hard for the smallest organizations because that's a whole lot of work that I just described for a mom-and-pop that just has been running their one store for the past decade because the big shops, the brands, the OEMs can do that," Upadhyay said. "That's something that we try to really support, which is just taking a little bit of their busy work off their plate, whether it's with screening, interviewing guides, and posting jobs more broadly for them for that already certified candidate."
WizeHire's hiring tips: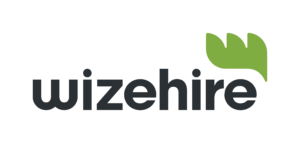 Advertise compensation: "Compensation is the No. 1 search criteria after the job that someone is looking for. If you're looking for a job actively or passively online, it is a filter that people set and if you do not set compensation, your job is unlikely to be seen by individuals," Upadhyay said. "Think about compensation for your area — 'What do you need to really compete and win?'"
Clear job description that lays out all available benefits: "Benefits are becoming more and more a critical driver [for] this workforce. You may have benefits that you're not even advertising whether that means flexibility, schedule, the additional investment and training that you're providing," Upadhyay said.
Searchable, clear job titles: Use plain language that the person you're looking to hire will understand.
Accurate and clear job description: "Show it to one of your auto techs and if they tell you, 'I don't understand what that means,' that's a chance for you to go back and rewrite that job description," Upadhyay said.
Promptly respond to candidates: "Meet the candidates where they're at. They're on their cell phones, on their emails. If you're waiting 24 hours to get back to someone, they might have already gotten an opportunity."
Moving forward into 2023, Upadhyay predicts it to be "the year of pay transparency."
"We were saying that this year when New York and other states started to make this a very critical element of the hiring process," he said. "Our analysis is showing that 20 plus more states and jurisdictions are going to bring pay transparency laws to the forefront. That's one more thing that small business owners have to think about, which is not just, 'Am I able to get the right talent? But …what the compensation ranges [are] and really… clean up my house if there's any discrepancy or disparity.'
"There's a lot of really interesting trends with the ways that these employers are thinking outside of the box when they don't have the financial means, such as wage transparency, more flexible hours, and earned wage access, which is another really cool thing we're excited about."
Images
Featured image credit: Anawat_s/iStock
More information
2022 TechForce supply & demand report: More than 100K collision techs needed over next four years
ADP survey finds small businesses struggling with employee hiring, retention
Share This: