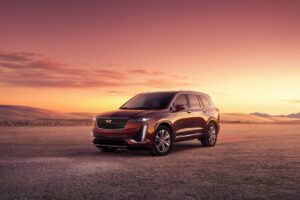 GM releases guidance on fixing XT6 outer body panel split, headlamp recall
By on
Collision Repair
General Motors has issued a service bulletin for the 2023 Cadillac XT6 on a possible split in the outer body panel above the lefthand rear window.
GM notes that the vehicles involved are only in dealer inventory. "The service bulletin was developed to support dealer inventory ahead of vehicle delivery to customers and it is unlikely a customer received an impacted vehicle," GM spokesperson Miesha Krueger said. "In the event a customer did receive an impacted vehicle, the repair would be covered under normal vehicle warranty."
The bulletin outlines what repairers should do to check for a split. The first step is to inspect the area above the left quarter panel window for a cracking condition, which would be directly above the glass to body seal.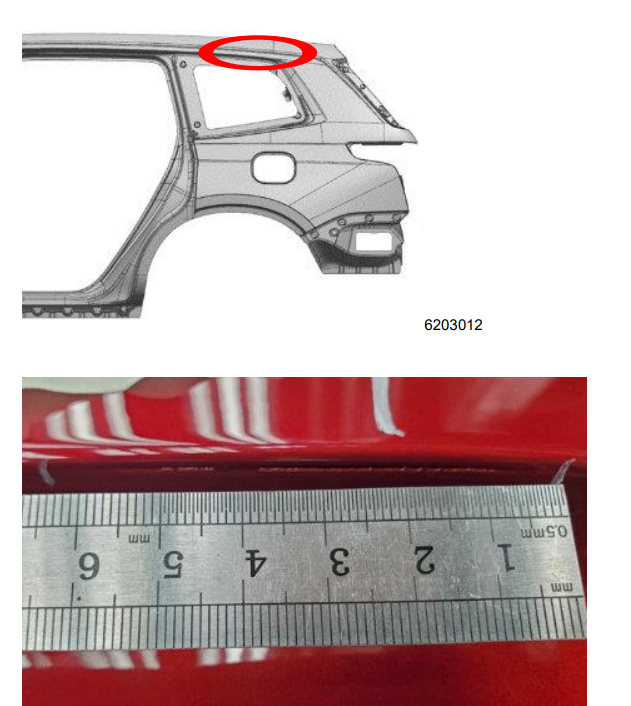 If the repair is necessary, GM says the left quarter panel glass will need to be removed and the crack welded, and then painted.
GM notes that technicians should not order from GMCCA and need to use a Urethane Window Installation Kit (NPN) from a local body shop. The inspection should take a few minutes and the repair could take roughly 10 hours.
Being aware of service bulletins and recalls plays a vital role in the inspection of vehicles that come into repair shops, and technicians can stay up to date by using the National Highway Traffic Safety Administration's VIN and vehicle recall lookup tool to look up a specific vehicle, or a new data tool that breaks down current recalls by OEM.
Integrating the use of these data tools into the vehicle inspection or check-in process could provide insight that might mitigate impressions that certain damages were otherwise related to a loss or repair. For instance, GM has
recalled
more than 740,000 vehicles over daytime running lamps (DRLs) that may not deactivate when the headlamps are on.
Models affected include:
| | | |
| --- | --- | --- |
| BUICK | ENVISION | 2021-2023 |
| CADILLAC | CT4 | 2020-2023 |
| CADILLAC | CT5 | 2020-2023 |
| CADILLAC | ESCALADE | 2022-2023 |
| CADILLAC | ESCALADE ESV | 2022-2023 |
| CHEVROLET | SILVERADO 1500 | 2022-2023 |
| CHEVROLET | SUBURBAN | 2022-2023 |
| CHEVROLET | TAHOE | 2022-2023 |
| GMC | SIERRA 1500 | 2022-2023 |
| GMC | YUKON | 2022-2023 |
| GMC | YUKON XL | 2022-2023 |
The recall notice states that if the DRLs do not deactivate when the headlamps are on "the resulting glare could increase the risk of a crash."
The cause of the problem is the body control module (BCM) software in the vehicles. The fix is a software update, which can be done over-the-air (OTA) on vehicles that owners have accepted applicable terms and conditions to allow OTA updates. Alternatively, owners can
schedule to have the update performed at a GM dealer.
Images
Featured image: 2023 Cadillac XT6 (Credit: GM)
Graphic and example of outer body panel split (Credit: GM service bulletin)
More information
Bent license plate can interfere with ADAS on certain vehicles, GM says
Share This: