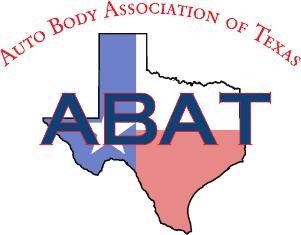 The Auto Body Association of Texas (ABAT) on Thursday showed how important safe collision repairs and fair appraisals are to them when they showed up en masse at the Texas State Capitol, along with repairers, to educate legislators on the issues.
ABAT planned its 2023 Collision Day at the Capitol with the goal of explaining how "passing ABAT's bills would greatly enhance the safety of Texas consumers by bringing attention to some matters we feel should be addressed," according to ABAT President Burl Richards.
"We aren't just body shop owners; we're their constituents, and we're asking them to help us," he said in an ABAT news release. "Shops are responsible for repairing these vehicles, yet insurance companies — that are merely a third-party payer — want to dictate the repair process to us when they aren't the ones liable for unsafe repairs.
"The insurers are only interested in their own profits, and that's also why they want to remove the appraisal clause from their policies, preventing consumers from being able to have a fair method for value disputes with their carrier. Both of these bills are designed to address safety issues for Texas drivers, and ABAT thought it was really important to make sure our legislators were fully aware of these issues so they understand why they need to vote in favor of HB1321 and HB1437."
Nearly 30 participants, including ABAT leaders and members, non-partisan citizen advocacy organization Texas Watch, and two El Paso technicians made the journey to Austin to voice their support for the bills.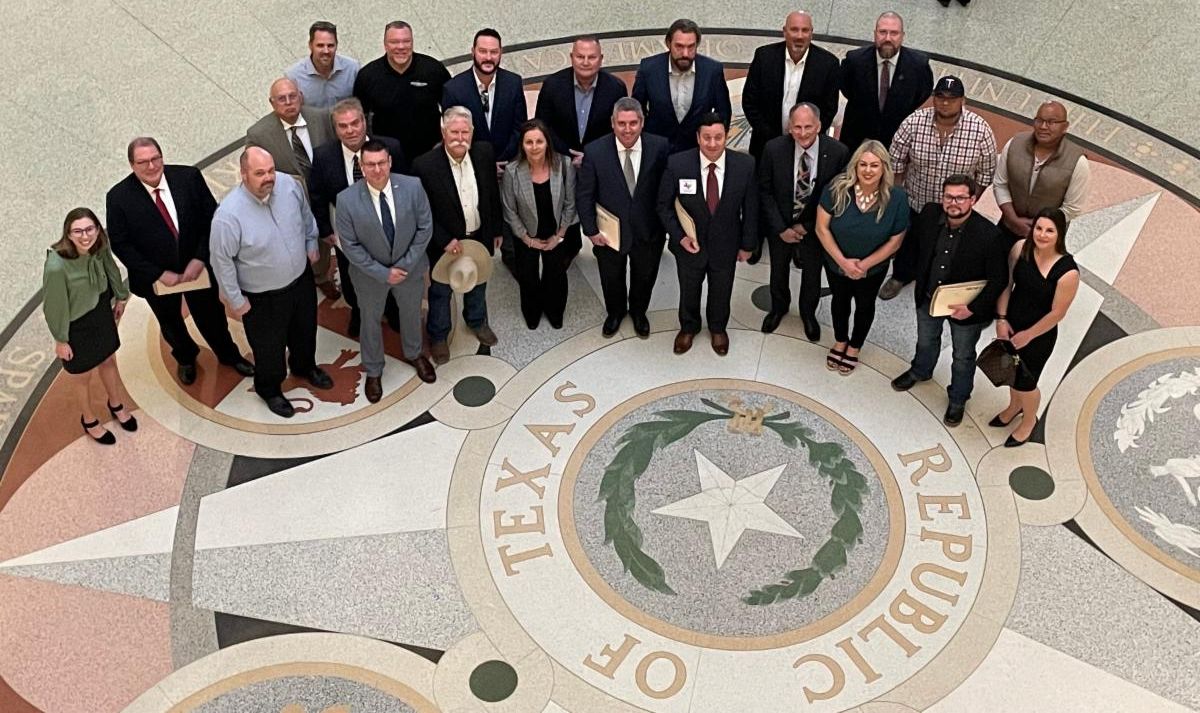 HB 1321, sponsored by Rep. Travis Clardy (R-District 11), would prohibit insurers from limiting where or from who parts are purchased, and calling parts like kind and quality unless the insurer or OEM has "conclusively demonstrated" it as such by proving that it "meets the fit, finish, and quality criteria… is the same weight and metal hardness… and has been tested using the same crash and safety test criteria" as OEM parts. The bill also attempts to eliminate the "gray" areas on what a proper repair is and how insurers indemnify policyholders.
HB 1437, also sponsored by Clardy, and its Senate companion bill, SB 554, would amend the state's insurance code to ensure the accuracy of repair estimates within Texas auto policies, which is consistent with recommendations in January from the Texas Office of Public Insurance Council (OPIC) that the right to appraisal on insurance claims be made a mandatory part of policies.
ABAT, Texas Watch, and those that attended the event split up into groups and spent the day visiting the offices of nearly 150 legislators to discuss the bills and hand out flyers on them. They also attended more than a half dozen meetings with legislator offices that were scheduled in advance.
"Advocates for our two bills split into 10 teams to cover as much ground as possible, passing out flyers that described both bills in an easy-to-understand way as well as pamphlets from Texas Watch that contained testimony from consumers who have been impacted by the appraisal process," said ABAT Executive Director Jill Tuggle, in the release. "I believe everyone we've spoken to now has a better understanding of why we're so passionate about our legislation."
Collision Day participants agreed that it was a very productive and organized event during which both bills "hit home" in an easy-to-understand and relatable way, Richards added. Richards told Repairer Driven News the legislators that the groups spent time talking to were receptive to the bills.
"They were all saying that they agreed safety is obviously a big issue — that they support anything that has to do with safety — and they would look into it," Richards said.
Meeting two safety-minded collision repair technicians for the first time was also a highlight of the event.
"It really did my heart good to see these guys," he said. "These are technicians that drove nine hours through the night from El Paso to get here. I think they had a lot of good things to say. They [said], 'Look we just want to fix cars properly and sometimes the insurance companies don't want to pay to fix them properly. It was good having them there."
ABAT Board member Robert McDorman said almost every legislator he spoke with "had some knowledge of the bills."
"They were all very interested in how HB 1321 and HB 1437 will benefit and protect Texas consumers," he said in the news release. "I think we made a lot of progress in helping them get a better grasp of why safe repairs are quality repairs and how appraisal is the guardrail for indemnification when a dispute over the loss arises between the insurer and the insured."
More details will be provided on the safe repair and appraisal issues in ABAT's March "Texas Automotive" edition, available on March 1 at grecopublishing.com/texas-automotive-archives.
To learn more about ABAT, visit abat.us, or get involved now by asking your local representatives to support HB1321 and HB1437 at texaswatch.org/fair-appraisal.
Images
Featured image credit: Auto Body Association of Texas (ABAT)
Nearly 30 participants, including ABAT leaders and members, non-partisan citizen advocacy organization Texas Watch, and two El Paso technicians made the journey to Austin to voice their support for the safe collision repair and mandatory right to appraisal bills. (Credit: ABAT)
Share This: