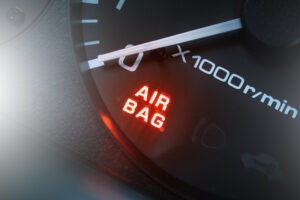 ARC: Air bag inflator 'manufacturing anomalies cannot be completely ruled out'
By on
Legal
ARC Automotive has replied to a May 31 order from the National Highway Traffic Safety Administration (NHTSA) to recall millions of its air bag inflators, contending that there is no way to know for sure if its air bag inflators will rupture.
Earlier in May, NHTSA asked ARC to recall 67 million of its inflators but the company refused, saying that NHTSA doesn't have the authority to demand recalls from original equipment manufacturers.
From 2017 to 2022, ARC's inflators triggered seven small recalls from automakers, according to USA Today. In May, GM recalled 995,000 more. The inflators are allegedly responsible for two deaths and seven injuries.
The inflators use phase-stabilized ammonium nitrate (PSAN) as a propellant that has been known to result in violent explosions and send metal shrapnel into the faces of vehicle occupants. A federal class action lawsuit was filed in May 2022 against ARC Automotive, Audi, Volkswagen, General Motors, and Ford for use of the propellant in their airbag inflators.
According to the Associated Press, ARC said that even adhering to industry quality standards cannot fully eliminate the risk of occasional failures in which the air-bag inflators might explode and spew shrapnel.
In its order, NHTSA asked ARC to respond to the following by June 14, or face the possibility of the U.S. Department of Justice ordering a response and payment of civil penalties:
If ARC expects occasional ruptures of its inflators and, if so, the frequency;
Were customers notified by ARC that the inflators are expected to occasionally rupture? If yes, ARC is asked to provide details on who was informed, when the notifications were given, and what the notifications said. If no, ARC must say why no notification was given;
ARC's anticipated number of inflators that would have "random 'one-off' anomalies" ruptures and how the number was reached;
The number of ruptures that ARC concluded would serve as evidence that ruptures aren't random, and how the number was reached;
ARC's best estimate of the number of additional ruptures that will occur and an explanation of the methodology for that estimate, or an explanation of why ARC believes there won't be any other ruptures;
ARC's best estimate of the number of subject inflators used in the U.S.;
How ARC used a borescope to check the manufactured quality of its inflators and the name of the employee that approved using an automated borescope;
The number of inflators rejected since 2000 because of weld flash; and
A copy of the licensing agreement ARC and Delphi entered into on or around July 17, 2001, and whether the agreement allowed or required Delphi to use ARC's inflator design(s), manufacturing process(es), or both.
ARC continues to argue that its inflators have no safety defects.
"Even with appropriate industry standards and efforts by manufacturers to minimize the risks of failures, the manufacturing processes may not completely eliminate the risk of occasional or isolated failures," ARC wrote in its reply to NHTSA, according to the AP.
ARC also said federal law "does not require vehicles and equipment to never experience a failure in the field. Rather the Safety Act seeks to protect the public against unreasonable risks."
ARC acknowledged that it hasn't notified any customers that its inflators are expected to occasionally explode but said that during NHTSA's eight-year investigation into the inflators air bag makers, automakers, and the government have been informed of any unexplained ruptures on the roads, the AP reports.
"The risk of manufacturing anomalies cannot be completely ruled out in any mass production process," ARC wrote.
ARC says it doesn't have enough data to estimate how many additional ruptures could occur on the road.
According to NHTSA, byproducts from welding during manufacturing can clog a vent inside the inflator canister that is designed to let gas escape to quickly fill air bags in a crash, the AP states. Pressure can build to the point where the canister is blown apart.
NHTSA and ARC Automotive didn't respond to questions from Repairer Driven News by the publication deadline.
Images
Featured image credit: deepblue4you/iStock
Share This: