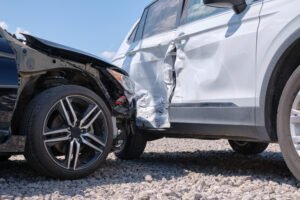 New York Times shines spotlight on why collision repair costs continue to rise
By on
Market Trends
A recent New York Times article focused on the ever-increasing costs of vehicle collision repair has caught the attention of the industry.
Shared several times by our readers, the article reported by The Times says that the average cost of repairs has soared 36% since 2018 and could top $5,000 by the end of this year, according to Mitchell International. And increased repair costs mean increased insurance premiums too, which according to the article, increased 17% between May 2022 and May 2023.
According to a recent S&P Global Market Intelligence analysis, premiums rose $7.4 billion during Q1 2023 to reach $76.3 billion, compared to the $68.83 billion of premiums written during Q1 2022.
S&P attributed the 10% premium increase to carriers producing "strong top-line growth" as they strove to recoup losses through rate increases.
The analysis showed that of the nation's top 10 private auto insurers, only GEICO and Liberty Mutual incurred year-over-year premium declines. Conversely, Progressive increased its premiums by 25% with $11.72 billion in direct premiums written, while State Farm saw a 22% boost after bringing in $13.62 billion.
As the collision repair industry is fully aware, the complexities of electric vehicles (EVs), new or improved advanced driver assistance system (ADAS) features, and mixed or irreparable components and body materials serve to make repairs more time-consuming and in-depth thus, costly.
"Materials designed to crumple or deform in a crash to protect pedestrians or passengers, for example, can be hard or impossible to repair," The Times wrote. "Many bumpers must be replaced after low-speed dings because the safety sensors embedded in them may no longer work properly after repairs. Other systems, even some that do not appear to be damaged, must be inspected or recalibrated."
The Times says insurers are faced with paying the brunt of those costs. Repairers in the industry know that while that should be the case, they're often told to ignore OEM repair procedures that would result in safe and proper repairs to save money.
Mitchell Claims Performance Director Ryan Mandell told The Times modern digital architecture is so advanced that systems beyond the point of impact are disrupted during collisions.
"Getting a car back to pre-loss condition is harder than at any point in history, and will only become more challenging," he said.
The Times notes that news reports in recent months and social media posts have talked about "astronomical" bills to repair electric cars and trucks, which have captured the attention of car enthusiasts.
Two examples outlined during this year's January meeting of the Collision Industry Conference (CIC) proved not only the expense of one particular EV brand repairs — Tesla — but also that insurers' estimates fall well below the amount needed to complete the job.
The first was a Model S Tesla with damage to the lift gate. The shop let the owner know the best repair would include replacing the lift gate.
This particular repair was a good example of one in that the insurer only wanted to pay slightly above the $1,000 deductible, which was reached through a 14-minute photo-based estimate of $1,000.99 compared to the shop's initial estimate of $5,400.
The second repair example included an insurer estimate of just over $1,400 compared to the shop's estimate of $10,000 because of welding work and testing that would need to be completed.
Estimating & Repair Planning Committee Chair Danny Gredinberg shared with Repairer Driven News at that time that regardless of whether an initial estimate is made by a repairer or third-party bill payer, it "can really make things more complicated when it doesn't actually represent what the vehicle repairs may require."
The Times also shared an EV-specific example of repair costs gone awry.
In February, Chris Apfelstadt's Rivian R1T pickup truck was reportedly rear-ended by a Lexus at a stoplight in Columbus, Ohio, while he was driving and his infant son was in the back seat.
The damage was initially considered to be relatively minor, and the Lexus driver's carrier offered Apfelstadt $1,600. The actual cost to fix the bumper at a Rivian-certified repair shop — one of just three in Ohio — was $42,000, roughly half the truck's selling price, according to The Times.
In the collision, a sleek panel that extends from the truck's rear to the front roof pillars was damaged. Repairing and repainting it set off a cascade of pricey work, including removing the headliner and front windshield, the Times reports.
"I expected it to be expensive but it was still a shocking number," Apfelstadt told The Times.
His story was discussed extensively online, according to research by The Times, including "harrowing tales of cars totaled after minor accidents" by Tesla owners, which "have become cautionary tales about the financial perils of owning electric cars."
However, data from Mitchell shows that in 2022, EVs cost about $6,800 on average to fix after accidents, which is nearly $2,400 more than the average for all cars. Battery-powered cars tend to require more expensive parts meaning repairs take longer and may require technicians with specialized skills.
The cost of luxury models also comes into play with repair costs. For example, Teslas sell for between $40,000 and $110,000 and account for 75% of battery-powered vehicle collision claims, the Times reports.
Fixing electric vehicles from mainstream brands such as Hyundai or Nissan costs only about $800 more than their gasoline counterparts, according to Mitchell. And in the premium segment, typical repair costs for battery-powered and gasoline vehicles are roughly the same, around $7,000, for model years 2018 and later.
About 18 percent of gasoline cars involved in crashes are totaled, while only about 6 percent of battery-powered vehicles are deemed unrepairable after accidents, according to Mitchell.
On the insurance side of the discussion, the Highway Loss Data Institute told The Times that repairs of 11 models available in gasoline and electric versions — including the Hyundai Kona and Volvo XC40 — differ by only 2%, with EVs costing more.
Whether gasoline or electric, institute Senior Vice President Matt Moore said, the more expensive, rare, and higher-performing cars tend to not be involved in as many collisions but of those that do occur they are, in part, more severe because they're more likely to be driven by people who speed and take other risks.
While The Times reports OEMs are working to address costly repairs by making their vehicles easier to repair, Sandy Munro, an engineer and consultant who hosts a popular YouTube show, pointed out it's not always about the money.
"If nobody dies but we can't fix that bumper, I don't care about that," he told The Times. "It's only scrap iron. The focus is rightly on the people inside and the efficiency of the car."
Image
Featured image credit: Bilanol/iStock
Share This: