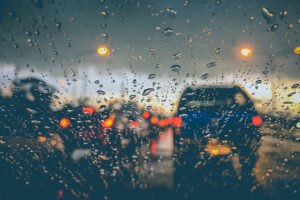 New analysis indicates natural catastrophes playing growing role in P&C insurer failures
By on
Insurance | Legal
Natural disasters like hurricanes, wildfires, and earthquakes are becoming a growing cause of property and casualty (P&C) insurance failures, according to a newly released analysis.
Property and Casualty Insurance Compensation Corporation's (PCICC) annual "When, Where and How Often Insurers Fail" report said that while insurers have been traditionally good at managing catastrophe risks, evidence shows that it's becoming a growing cause of concern among P&C insurers.
Its research showed that natural catastrophes were the primary cause of about 30% of global P&C insurance failures in 2021 and 2022.
"Historically, the drivers of failure have been well understood and include poor risk selection, bad pricing, inadequate loss reserving, and corporate complexity," PCICC said in its report. "But our research also highlights a new and rapidly evolving solvency threat. More companies are failing due to natural catastrophes. Bluntly put, climate risk appears to be increasing solvency risk."
It cited catastrophe risk as a primary or secondary cause that prompted numerous insurers to fail in recent years, including in the U.S.:
Real Legacy Assurance Co. in Puerto Rico in 2017 due to Hurricanes Irma and Maria;
Merced Property and Casualty Co. due to a 2018 campfire;
Access Home Insurance Co., State National Fire Insurance Co., and Americas Insurance Co. due to hurricanes Laura, Delta, Zeta, and Ida in 2021;
The hurricanes in the bullet above also caused Lighthouse Excalibur Insurance Co., Southern Fidelity Insurance Co., and Weston Property & Casualty Insurance Co. to fail in 2022; and
FedNat Insurance Co. in 2022 due to an ice storm in Texas and Hurricane Ida in Florida.
PCICC cautioned that since the trend is relatively new, its analysis is not yet conclusive and that its figure for 2021 and 2022 should be "noted as an outlier."
The Canada-based organization said it's been 19 years since a P&C insurer failed in Canada, citing "significant improvements in the operation, governance, and supervision" as drivers of success throughout the past two decades.
"Some of these prudential improvements include risk-based regulation and risk-based capital requirements, implementation of enterprise risk management best practices, enhanced statutory financial reporting, more sophisticated and rigorous actuarial and accounting standards as well as technological advancements which enable better risk data analytics," PCICC said. "Taken together, these improvements mean that insurers have become much more sophisticated in their core business of pricing, risk selection, and loss estimation."
It added that enhanced reporting capabilities have helped create more transparency surrounding risks, exposures, and claims development trends.
It also said that while Canadian P&C insurers have been trending in the right direction since 2004, it doesn't necessarily mean that they're immune to failure.
"Reward requires risk," it said. "Insurer failures will almost certainly occur here again in the future. And — as our research shows — in other jurisdictions around the world, they are happening now."
It said it has compiled a catalog indicating that 547 life and P&C insurers globally have failed since 2000. On average, 24 insurers fail worldwide each year, PCICC said, adding that the figure includes 17 P&C insurers, six life insurers, and one composite insurer annually.
"Our research shows that while insurer failures are relatively rare, they clearly still happen," PCICC said. "Interestingly, many jurisdictions have been found to experience sustained periods of calm, lasting perhaps 10 or even 20 years, during which time there are no insolvencies at all. But, when insolvencies do occur, they often happen in clusters with several insurers failing over a two-to-three-year period. Then, typically, market stability returns."
PCICC said the purpose of its report, now in its 17th year, is to increase awareness that insurance failures still happen, contribute to the global understanding of the topic, and identify drivers and red flags. Its other objectives are to provide a voice for consumers and to remain relevant with Canada's lawmakers and regulators.
Its report differentiated between voluntary exits, where insurers leave a region by their own choosing, and involuntary exits where a regulator loses confidence in a company's viability or believes it is behaving in an unacceptable way.
There have been a number of voluntary exits within the U.S. so far though none were explicitly tied to catastrophes.
For instance, in August, Kemper Corp. said it was exiting the preferred home and auto market to enhance its returns and "support profitable growth" in core businesses. Its specialty business Kemper Auto will not be affected.
The previous month, Farmer's Insurance said it would stop writing auto, residential, and umbrella policies in Florida in a move that was expected to affect 100,000 policies.
Meanwhile, Allstate reported $551 million in catastrophe losses in August alone, prompting the insurer to implement 7% rate increases across five locations. When announcing its catastrophe losses, which totaled $864 million pre-tax for July and August combined, Allstate said the Maui wildfires accounted for about half of August's losses.
Favorable reserve reestimates for prior estimates helped offset the payouts, said Allstate, which has reported catastrophe losses and subsequent rate increases during every month of the year.
Separately, two new bills have been passed in Texas that aim to make roads safer during bad weather.
House Bill 1885, which took effect last month, gives the Texas Transportation Committee the authority to temporarily change the speed limit to mitigate inclement weather, congestion, road construction, or other factors that could impact safety or traffic flow.
Drivers will be notified of changed limits by stationary or portable sign displays.
House Bill 4797, which also took effect last month, requires toll road workers who maintain icy or snowy roads to complete training as Texas Department of Transportation employees are required to take.  It means employees of tollway companies must complete undergo the same type of training required by the Department of Transportation.
According to a September Swiss Re report, natural catastrophe losses and "persistent inflation" led to $22 billion in underwriting losses during the first half of this year.
"In the first half of 2023, homeowners and commercial property claims costs increased by 36% and 30% respectively YoY [year-over-year], driven up by inflation and natural catastrophe losses and delaying overall industry profitability improvement," Swiss Re said.
Images
Courtesy of Tanawut Punketnakorn/iStock
Share This: