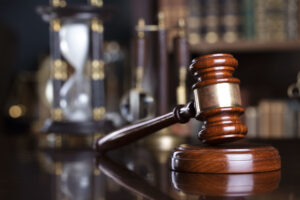 Tesla victorious in first U.S. Autopilot trial involving fatal crash
By on
Legal | Technology
A jury sided with Tesla in a civil lawsuit that alleged the OEM's Autopilot software was to blame for a fatal California crash.
The verdict, made Tuesday in a Riverside County, Calif. court, was the first time a U.S. jury trial determined whether the automaker's driver assistance feature was responsible for a death.
Tesla's software is the subject of numerous other lawsuits nationwide. The outcome of the latest trial has the potential to set precedent regarding liability in future cases related to autonomous or semi-autonomous vehicles.
In this case, a lawsuit was filed by Lindsay Molander and her son Parker Austin, who were injured after a Model 3 driven by Micah Lee crashed into a tree after veering off a highway. Lee was killed after the car crashed and exploded into flames.
According to Reuters, which obtained a transcript of the trial, the plaintiffs' attorneys cited a 2017 internal Tesla analysis that identified "incorrect steering command" as a defect that involved an "excessive steering wheel angle."
"A Tesla lawyer said the safety analysis did not identify a defect, but rather was intended to help the company address any issue that could theoretically arise with the vehicle," Reuters reported. "The automaker subsequently engineered a system that prevents Autopilot from executing the turn which caused the crash."
While lawyers representing the plaintiffs said a defect in Tesla's Autopilot was to blame for the crash, Tesla's legal team said the crash resulted from human error. They said the driver had been drinking alcohol ahead of the collision.
This is the latest in a handful of court victories for Tesla this year.
In April, a California jury ruled that Tesla's Autopilot was not the cause of a crash that injured a Los Angeles woman in 2019.
Justine Hsu, who lives in El Monte, sued the OEM after claiming her 2016 Model S's Autopilot failed to recognize a center median, causing it to crash on July 6, 2019.
The incident happened while Hsu was driving in Arcadia on a flat road "with no sharp curves on the path" in stop-and-go traffic, according to the complaint.
Tesla retorted that it was not responsible for the crash, alleging in a court document that Hsu went against its user manual guidance in deploying Autopilot on city streets.
The most recently decided Riverside County case involving the fatality was one of two set for this fall related to deadly Tesla crashes.
A second trial, which was set to begin last month but delayed, involves a 2019 crash near Miami, Florida. In that case, Tesla owner Stephen Banner's Model 3 allegedly drove under the trailer of a tractor-trailer that had pulled into the road, ripping the roof off and killing Banner. Reuters reports that Autopilot failed to brake, steer, or do anything to avoid the collision, according to the lawsuit filed by Banner's wife.
Tesla has blamed the drivers for the crashes and said, "There are no self-driving cars on the road today."
Meanwhile, last month a judge ruled in Tesla's favor to arbitrate claims that the automaker misled the public in describing the functions of its advanced driver assistance system (ADAS) technologies, Autopilot and Full Self-Driving (FSD), leading to collisions that caused injuries and death in California.
Both the Autopilot and Self-Driving features have led to multiple lawsuits. Claims made by four of the five plaintiffs in a lawsuit filed in California regarding deaths and serious injuries associated with the features have been stayed by Judge Haywood S. Gilliam, Jr. Instead of a court trial, each plaintiff will arbitrate their case with Tesla.
A fifth plaintiff's claims have been dismissed because they exceed a five-year statute of limitations.
Images
Featured image courtesy of Zolnierek/iStock
Share This: