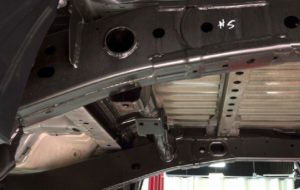 Ford last fall announced it would sell repairers "numerous" sectioning kits for the "all-new, fully boxed high-strength steel frame" on the 2019 Ranger.
The news came in Ford's latest "On Target" newsletter for collision repairers, released in October 2018.
According to the On Target report, Ford will sell body shops the front and rear thirds of the frame and :a shorter, front-stub section" and a "rear-most sectioning kit to address the back of the truck." These and other aspects of the news release suggest the OEM might have worked to curtail the cost of ownership of the truck (i.e., repairability), which starts at $24,300.
However, damage to part of the center of the frame is unrepairable, Ford wrote in On Target. That'll be critical for repairers and insurers to understand.
"All frame-sectioning options are designed to help technicians when repairing damage caused by front-end or rear-end collisions," Ford wrote in On Target. "Only a small section of the center-most area of the frame is not separately serviceable, and damage to that area would require frame replacement."
Repairers will also need to take care to properly address the front crossmembers on the frame, for they are designed to both protect occupants and prevent the vehicle from being a total.
"The inclusion of these front crossmembers is significant," Ford senior damageability engineer Gerry Bonnani told the newsletter. "They add an incredible amount of strength up front, where we noted previous, extensive damage. The new crossmembers and their placement help to greatly mitigate the forces involved in a head-on collision, helping prevent intrusion into the front of the vehicle and hopefully saving what otherwise might have been a total loss."
Find out more about the frame in the On Target. Ford in December 2018 reported it had begun to build 2019 Rangers and would sell them this month, so shops will need to prepare to properly repair them using Ford procedures.
The previous-generation Ranger died in 2011, according to On Target. However, the OEM still sold more than 70,000 Rangers that year, which means the truck is likely something repairers will encounter.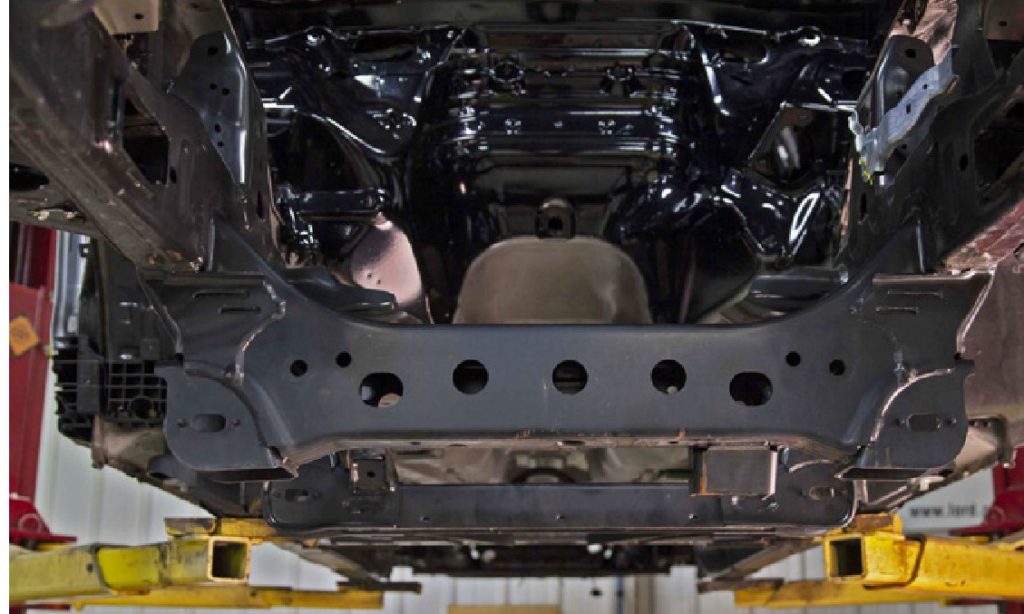 Repairers also need to be aware that the Ranger carries aluminum components, which means the kind of dedicated tools and space you'd use for the F-150 are probably necessary here too to avoid issues like corrosion.
Ranger program manager Jeff Seaman said Jan. 15, 2018, at the North American International Auto Show that the tailgate, hood and fenders on the Ranger were aluminum. Asked if the tailgate inner and outer were both aluminum, Seaman said, "I wouldn't get into the breakdown of the actual parts."
More information:
"2019 Ranger: All-New High-Strength Steel Frame"
Ford On Target, fall 2018
Featured images: The frame of the 2019 Ford Ranger is shown. (Provided by Ford)
Share This: