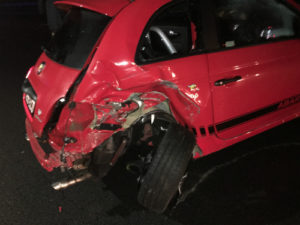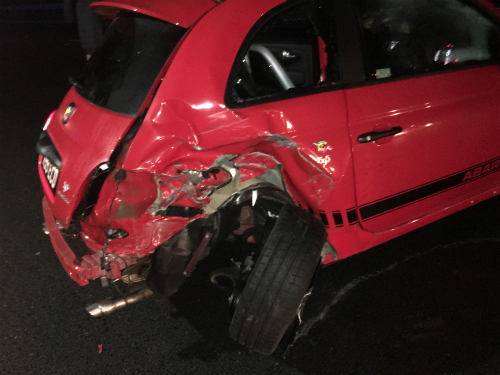 The capability of increasingly higher-strength steels and the need to preserve that performance in the automotive aftermarket were reinforced with a recent "Christmas miracle" recounted by a steel manufacturing executive.
ArcelorMittal corporate responsibility and sustainable development general manager Alan Knight in a January blog post described how his company's steel helped protect him in "a very speedy collision."

Knight wrote that he was driving a Fiat 500 a week before Christmas when a truck in front of him stopped.
"I changed lane, was accelerating, but after a few seconds the car was spinning across all three lanes," Knight wrote. "I finally came to rest with my car straddled across the middle of the motorway. The black Peugeot which had been driving behind me, was also perpendicular to the normal direction of traffic. Its rear was touching the central crash barrier and it sported a smashed-in front-left corner. Three corners of my car were smashed too, the back-right most severely, with the wheel displaced and the axle broken."
The car was battered, but Knight was fine. His only injury was a cut finger — which occurred after the crash, when he was reaching through the broken window for his glasses.
"Despite driving in one of the smallest cars in the market, I had, miraculously, walked away from a very speedy collision," Knight wrote.
"… A few years ago, an accident like this could have seriously injured or even killed me and the Peugeot driver. The safety features engineered into the very steel our cars were made from prevented this from happening."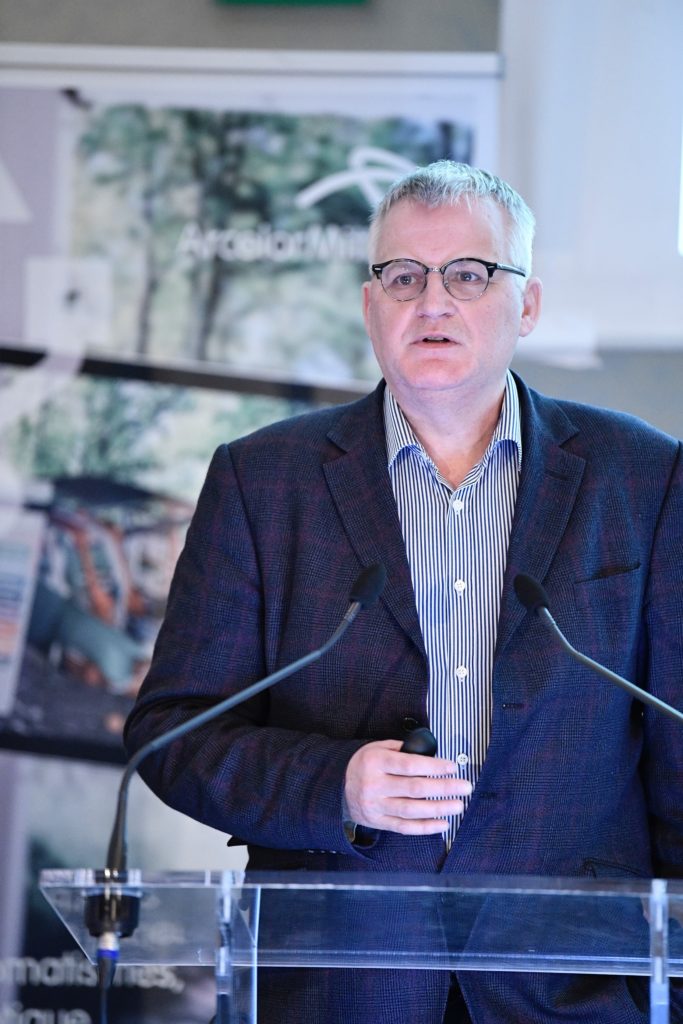 Knight said he recalled "fascinating presentations" from ArcelorMittal research and development head Greg Ludkovsky on the "safety benefits of ArcelorMittal's advanced high strength steel grades and our S-in Motion portfolio of specialised steels for automakers."
Ludkovsky taught "how various steel grades each with a specific role to play, and positioned in exactly the right place, work together to deliver excellent crash protection," Knight recalled.
Knight's Fiat 500 was seriously damaged, yet "the doors still opened and closed, true to Greg's words," Knight wrote. "I had always found his lectures captivating, but now suddenly, for me, it was my life and my reality."
Knight had been driving a current-generation Fiat 500, a vehicle he wrote "was a special focus" for ArcelorMittal. It was the "first mass market Fiat Chrysler automobile to use Usibor® Press Hardenable Steel – also called hot stamping steel, which prevented my car from being crushed!" (The lower-volume Fiat Bravo also has the steel, according to ArcelorMittal Americas external communications division manager Mary Beth Holdford.)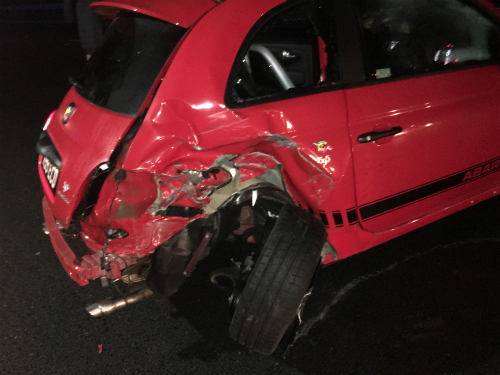 Holdford said the Usibor in Knight's car is also manufactured in the U.S.
ArcelorMittal's Usibor 2000 (which was due in the U.S. in 2017) typically has a tensile strength of more than 1,800 megapascals, and Usibor 1500 comes in around 1,500 MPa, according to a European product catalog.
These tensile strengths place the metals well into the range of ultra-high-strength steels, the kind of substrates which carry some of the most stringent repair restrictions on heat, straightening and sectioning to preserve their strength and crash energy management.
Disregard OEM procedures when handling such components on a vehicle in your shop, and it might not deliver the kind of protection in a subsequent accident that Knight saw here. His reference to being able to open the doors despite the crash severity brings to mind Honda's experiment crash-testing a 2014 MDX with incorrect welds and sectioning on its ultra-high-strength steel, 1,500-megapascal door ring. The botched MDX's door buckled and couldn't be opened, while the factory MDX could be exited.

"Due to their high resistance, the Usibor® steels are particularly suitable for anti-intrusion parts for which an ultimate load before collapse is required," ArcelorMittal wrote of the steels in its European product catalog. It wrote that the primary uses were:
• Front and rear bumper beams;
• Door reinforcements;
• Windscreen upright reinforcements;
• B-pillar reinforcements;
• Floor and roof reinforcements;
• Roof and dash panel cross members (Minor formatting edits.)
In short, a lot of collision repair bread-and-butter parts.
"That incredible crash protection is even more remarkable for the fact that those special steel grades also keep cars light and nippy enough to deliver excellent mileage for drivers," Knight wrote of the crash protection available through ArcelorMittal's steel portfolio. "But most importantly, it does all of this while keeping costs low enough to be used in even the most basic car models. This ensures everyone is safe, regardless of whether we drive a Ferrari or a Fiat. This is the most significant point for me, because every life is precious and should be protected."

Delivering the advanced steels to accomplish this is ArcelorMittal's job. Ensuring they continue to work as the OEM and steel company intend is collision repairers', and hopefully Knight's tale provides a little more context and inspiration for that task.
More information:
"My Christmas miracle was made of ArcelorMittal steel"
Alan Knight in ArcelorMittal blog, Jan. 18, 2019
ArcelorMittal European product catalog page for Usibor and Ductibor
Images:
ArcelorMittal corporate responsibility and sustainable development general manager Alan Knight in a January blog post described how his company's steel helped protect him in "a very speedy collision" involving the Fiat 500 he was driving. (Provided by ArcelorMittal)
ArcelorMittal corporate responsibility and sustainable development general manager Alan Knight. (Provided by ArcelorMittal)
Share This: