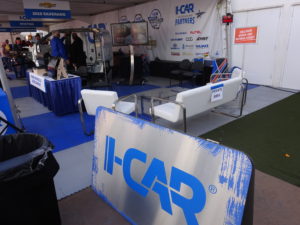 I-CAR has been evaluating OEM certification program requirements with an eye toward producing a baseline standard of tools and equipment required to fix vehicles.
A draft version is already in place, OEM technical relations manager Scott VanHulle told the Great Designs in Steel conference May 15.
VanHulle said I-CAR had been asked by OEMs and collision repairers to examine tool and equipment complexity and try to find a common set of specifications that could be used.
He said I-CAR benchmarked 30 different automaker, insurer and other programs for repair facilities and found a "pretty wide difference" between them.
The study focused on four main areas: tool/equipment requirements, training requirements, program investments and expense and oversight/auditing, according to VanHulle.
For the past couple of years, I-CAR studied training, finding many gaps and much redundancy, VanHulle said. He said by working with automakers and other partners, I-CAR reduced these factors "quite a bit."
I-CAR now wanted to do the same on tools and equipment, VanHulle said.
Many specific brands are required, VanHulle said, giving he audience the example of a repairer with a MIG welder that must buy the "exact same welder with a different part number."
"Those aren't cheap," he said. Five welders sitting around also take up space a reapairer could otherwise have devoted to work.
"It doesn't make a lot of sense," he said.
Adding the expense of factors like auditors and training to these OEM-specific equipment costs translates to "a whole lot of money" for a repairer as well as time spent away from learning, according to VanHulle said.
"The cost gets astronomical rather quickly," he said.
According to VanHulle's presentation, an I-CAR review of 19 OEM certification programs found demands for nine different brands of anchoring and straightening benches, nine distinct self-piercing rivet guns, 11 different welders capable of MIG brazing, and 11 squeeze-type resistance spot welders. Other equipment inconsistencies existed as well.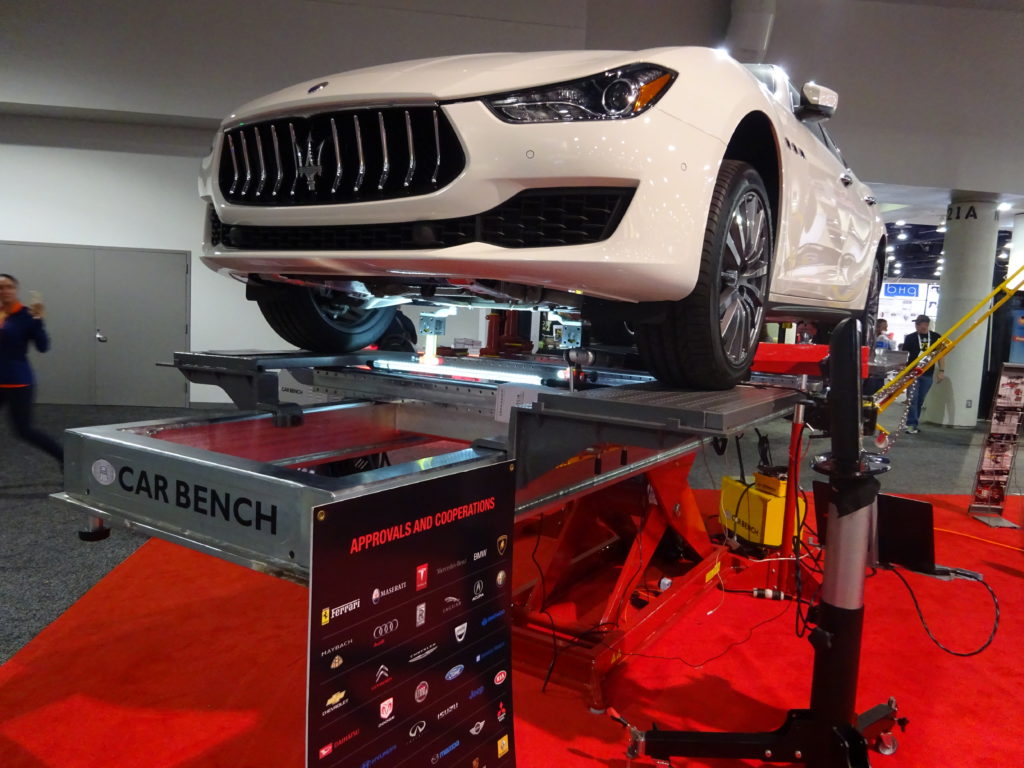 Some OEMs or equipment might resist consolidation, based on explanations for the diversity we've heard from equipment and automobile manufacturers:
On the other hand, entities like SAE seem to have certainly demonstrated that highly technical items can be standardized in an industry.
VanHulle said May 15 he wasn't trying to limit specialty tools for a particular vehicle — "that's not what we're talking about" — only try to define common tools and equipment specifications for collision repair situations. The vision would be something along the lines of SAE or ISO standards, though less formal, he said.
VanHulle said I-CAR held repairability summits on the matter in June, August and December 2018 and has developed a draft version of the protocol covering items like scanning, air conditioning, 3-D measuring and anchoring — items he said were as necessary to a shop as a wrench to remove a fender.
I-CAR's collision repair advisory group has also asked I-CAR to make Gold Class status contingent on equipment, according to the presentation. Van Hulle said following the talk the idea is being discussed, but I-CAR had not yet made a decision.
I-CAR already requires a facility to have proper equipment before its technicians can receive welding certification — it doesn't want to certify repairers only to see them fixing cars with an inadequate welder because that's all their shop had.
I-CAR Senior Vice President Nick Notte told a SEMA 2018 audience the organization's collision repair advisory council had for four years told I-CAR of the need to verify its instruction was used correctly
About a year prior to the October 2018 panel, the ISAC had "boiled it down" to three topics: "'You have to make sure that, from an equipment standpoint, that the shop has it, that the equipment works and that that technician knows how to use it,'" Notte said.
I-CAR's board at NACE 2018 approved the organization getting involved in the idea of ensuring correct shop equipment, and it was working on a protocol, Notte said then.
VanHulle also said on May 15 I-CAR was working on simplifying the steps necessary to join an OEM or DRP program, but that was a "topic for another day."
This might be an even easier area of consolidation than the equipment or training requirements, for certain customer service and business requirements are probably low-hanging common ground compared to technical requirements. For example, does a shop with four OEM certifications and four direct repair programs really need eight separate auditors visiting to confirm the existence of a clean, separate bathroom and Wi-Fi for customers? You could save a lot of insurer, OEM and repairer time by having a neutral third party evaluate common items once for everyone and then focusing the individual insurer or OEM's site visits solely on the remaining differences.
More information:
"Understanding Shop Liability In This New Era of Diagnostics, Calibrations and Programming"
Society of Collision Repair Specialists YouTube channel, April 11, 2019
Images:
The I-CAR booth at SEMA 2018 is shown. (John Huetter/Repairer Driven News)
Car Bench's SEMA 2017 booth boasts of the company's OEM approvals. (John Huetter/Repairer Driven News)
Share This: