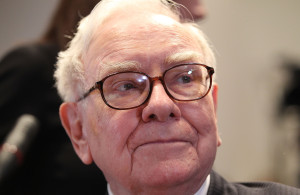 Collision repairers and consumers having a hard time with a GEICO auto claims adjuster or supervisor might want to use a little ammunition provided by one of its sister insurers.
Berkshire Hathaway Specialty Insurance on June 26 announced an advertising push to convey the all-caps theme of "CLAIMS IS OUR PRODUCT." Both BHSI and GEICO are owned by Warren Buffett and Charlie Munger's Berkshire Hathaway.
"The campaign spotlights that, while a policy is considered the traditional insurance 'product,' the claim service and results that insurance policy delivers is paramount," BHSI wrote in a news release.
BHSI's CEO stressed the idea of meeting consumer expectations — a concept which applied to auto claims would arguably include paying to fix the car according to how the manufacturer says to do so.
"The true value of any insurance policy lies in what happens when there is a claim. Customers need an insurer that will protect them as they expect them too – or will exceed their expectations – at the time of a claim," CEO Peter Eastwood said in a statement. "Our underwriting and claims teams are tightly integrated, and every interaction with each other and with our customers is designed to ensure that we deliver the best possible claims product."
"With BHSI, policyholders can be confident that their insurer is willing and able to pay claims – and that we have the experience to affect outcomes in meaningful ways for customers," BHSI global claims head Dave Crowe said in a statement. "Our global claims team takes great pride in the product we deliver – working side by side with customers from policy issuance through claims resolution."
These quotes could be whipped out and applied whenever a GEICO adjuster is being difficult. ("Are you saying GEICO doesn't want to take care of its customers the way this other Berkshire insurer does?") Shops or insurers could even use it to put pressure on other carriers or insurance agents: ("Are you saying your company doesn't feel this way about claims?")
According to BHSI, the ad campaign will stress "a commitment customers can count on, even in the most complex claims."
It also plans to emphasize "Claims professionals who collaborate with customers even before policy issuance, level-setting on coverage intent" and "Underwriters and claims professionals who work as a united team to ensure the intent of coverage and preferred claims approach is clear and executed accordingly."

The latter two ideas could be applied to auto insurance as well. The former could, for example, entail greater transparency on the insurer's plans to use non-OEM parts and offer the option to pay extra for those parts up-front. (Of course, even customers who declined to do so would need to be guaranteed "like kind and quality" components.)
Better actuary-claims collaboration could help keep insurers from always appearing to be surprised by the rising cost of repairs — even though publicly available repair procedures clearly spell out parts and labor for common loss cases (for example, replacing a headlight and aiming it).
Setting aside the ethics of the matter, it's probably better business for insurers to act more like BHSI says it will rather than treat claims as an opportunity to wring out profits.
During the February International Bodyshop Industry Symposium, SGC Management Consultants President  Sean Carey said 41 percent of customers defect from their carrier after a bad claims situation.
Fighting a body shop or consumer over hundreds or even thousands of dollars during a claim to the point that 41 percent of policyholders leave is a dubious proposition considering 90-95 percent of claims costs are legit.
It gets even sillier when you consider each policyholder who only gets in a crash the typical 7 years has brought in $6,545 in average auto premiums — or more if the carrier invests that free loan wisely.
We ran the average 2016 annual premium of around $936 (the last year available) through BankRate's investment calculator at its default 7 percent return and 2.9 interest rate and a weighted state-federal corporate tax rate of 25.7 percent. The insurer ends up with $9,401.
Meanwhile, the average 2018 repair bill only cost $3,053. Sure, 18.4 percent of claims were totaled, but even then, the cost only averaged $9,498. Now, it's certainly possible the average repair bill would be much higher if shops followed and billed for OEM repair procedures, but carriers still have the total loss safety valve as a ceiling on losses.
More information:
"NEW BERKSHIRE HATHAWAY SPECIALTY INSURANCE AD CAMPAIGN POINTS TO CRITICAL INDUSTRY PARADIGM: CLAIMS IS OUR PRODUCT."
Berkshire Hathaway Specialty Insurance, June 26, 2019
Images:
Warren Buffett, Chairman and CEO of Berkshire Hathaway, looks on before testifying before the Financial Crisis Inquiry Commission at the New School June 2, 2010, in New York City. (Mario Tama/Getty Images News/Thinkstock file)
The Berkshire Hathaway Specialty Insurance logo. (Provided by BHSI)
Share This: