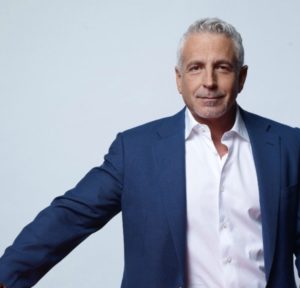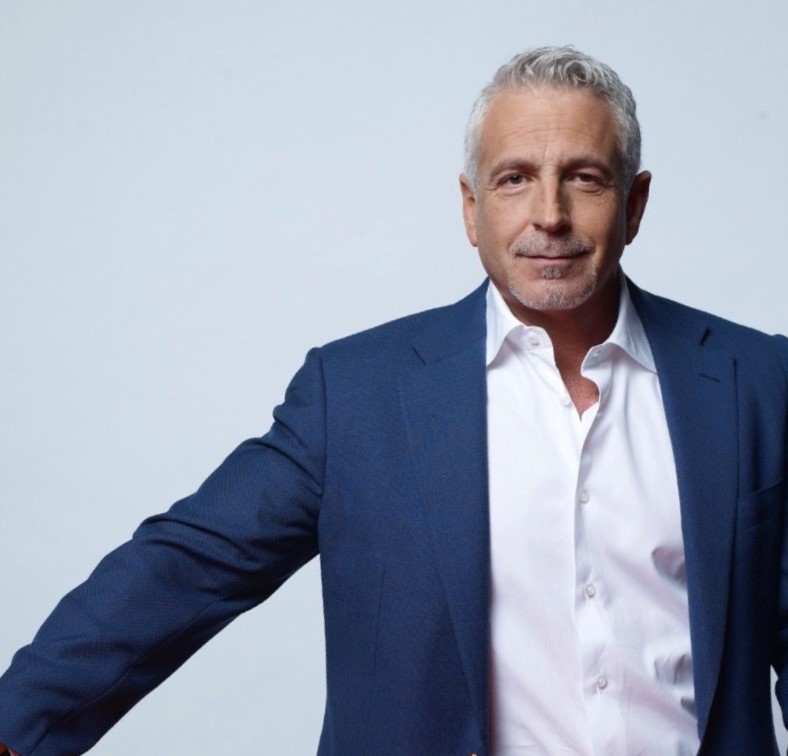 Documents filed in Delaware Chancery Court this month depict a messy breakup between former Solera CEO Tony Aquila and the company he founded.
Aquila sued Solera Sept. 4, alleging Solera (now owned by Vista Equity) improperly used a "No-Hire" provision to avoid honoring his right to exercise stock options.
Aquila said this followed an earlier "frivolous" breach allegation over information property he called a trumped-up way to duck COBRA, bonus and severance payments also owed.
Solera's Sept. 11 motion to dismiss accuses Aquila of a lengthy run of breaches, including other allegations of improper solicitation of Solera employees and alleged use of Solera property and resources for his own gain. (Aquila in a Monday brief accused Solera of "a campaign of misrepresentations and deflection to avoid having to honor its contractual obligations.")
But the heart of the matter appears to be Aquila's hiring of what Solera describes as a major Identifix contributor and the agreement preventing Aquila from recruiting Solera employees. The company's vast holdings also include such collision repair industry staples as Audatex.
A Sept. 10 news release from Michelman & Robinson, one of the firms representing Aquila, said the vested options were worth more than $100 million. Solera's estimate is far lower, describing an exercise price of $1,000 for Aquila's 75,443 vested options and alleging that Aquila first asked for less than $28 million. (According to Solera, the latter is still too high; it disputes his fair market value calculation of $1,367.58 and says he forgot to factor in mandatory withholding.)
The litigation and response offer collision industry companies and workers a look at some of the possible issues which can arise during employer and employees parting ways.
Granted, the money here is a lot more than your typical collision repair industry business would see. Solera describes a separation agreement approving a nearly $1.8 million bonus, severance of $2.7 million and nearly $24,000 representing 18 months of COBRA premiums to Aquila, outside of the stock options.
But concepts like severance, bonuses, COBRA, arbitration clauses, and perhaps even stock options still might come into play when a typical shop and employee part ways.
The parameters and legitimacy of no-hire and nonsolicitation clauses might be particularly relevant amid the industry tech shortage. Use and returning of company resources also surfaces in the dispute and is another question which might arise for employers and employees in the collision industry.
The breakup
Solera on May 28 reported that former DigitalGlobe CEO Jeff Tarr had been named its CEO, replacing Aquila. Aquila founded Solera in 2005 and continued to lead it after it was purchased for $6.5 billion and taken private by Vista Equity Partners in 2016.
Aquila in a June 4 news release said his decision to leave was voluntary, and Solera and Vista Equity Partners praised his work May 28.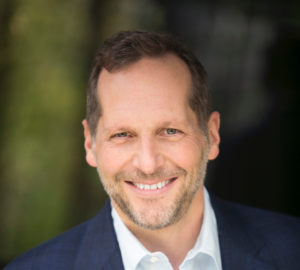 "It is always a hard decision to leave such a special place as Solera, but I am ready for my next chapter professionally," Aquila said in a statement June 4. "I will be forever proud of what we accomplished at Solera. I wish new CEO and board director Jeff Tarr — and the amazing Solera team — well as they embark on a very bright future."
"During Tony's tenure, the Solera team built the company into a global leader," Solera board member Darko Dejanovic, an operating principal for Solera owners Vista Equity, said in a statement May 28. "Solera is in a place of strength and we look forward to working with and supporting Jeff as he leads Solera to new heights."
But a brief related to a temporary restraining order request by Aquila alleges the relationship ended less amicably, allegedly leading Solera to try and shortchange its former leader.
"Solera's willful breach of Aquila's Stock Option Agreement is motivated by Solera's largest investor, Vista Equity Partners ("Vista"), being unhappy with and frustrated by its own inability to manage its approximate $6.5 billion acquisition of Solera and Aquila's resulting decision to leave Solera for a new challenge after Vista rebuffed Aquila's offer to repurchase the company," Aquila's brief in support of a restraining order request states. "In fact, Vista has publicly stated that it was not happy when Aquila left, and wanted to make it difficult for Aquila in whatever Aquila's new venture may be."
In a footnote, Aquila's brief claims:
The lawsuit alleges Vista following the sale's closing "failed to deliver on its promises to Solera and Aquila, and acted with a disregard for other minority shareholders, including, among other things, by over leveraging Solera's business because of its inability to finance the transaction as it originally set forth (significantly impairing Solera's ability to execute on its growth and value-creation plans), disregarding proper corporate governance procedures, and terminating and trying to silence anyone that "whistleblows" about Vista's alleged improper acts. This is, in part, why Aquila decided to attempt to repurchase Solera and ultimately leave: namely, to separate himself from Vista as a business partner and to return to his entrepreneurial passion of building great companies. Vista, knowing that Aquila has information about the reality of Vista's shortcomings, is using the separation to silence and intimidate Aquila.
Solera said Aquila was formally reprimanded in November 2018 following what it called mismanagement and abusive behavior:
Following the take-private transaction, Aquila's leadership failures and misplaced spending priorities, among other things, led to Solera missing its plan objectives. Aquila's brash, vulgar, and belittling comments to colleagues resulted in significant personnel turnover, including in the executive ranks. A 2018 investigation initiated after a complaint from one of Aquila's subordinates uncovered aggressive and abusive behavior by Aquila in violation of Solera's code of conduct, substantiated by Aquila's own admissions. His behavior had a significant adverse impact on Solera's ability to retain employees.
It claimed he then began to "distance himself from the Company's operations, begin preparations for his exit from the Company and the commencement of an alternative business, and solicit Solera employees to join his next venture, while still serving as Solera's CEO. Over the next six months, Aquila spent the significant amounts of time flying Solera's jet around the world at Solera's expense to raise money for his next venture, as well as for personal matters, including but not limited to, service as the Chairman of the Board of Sportradar AG."
Aquila in his Monday brief said "the jet Aquila used was not a Solera jet, but rather, Aquila's own personal jet and he never received reimbursement from Solera for any of the flights raised in its Opposition." (Emphasis Aquila's.)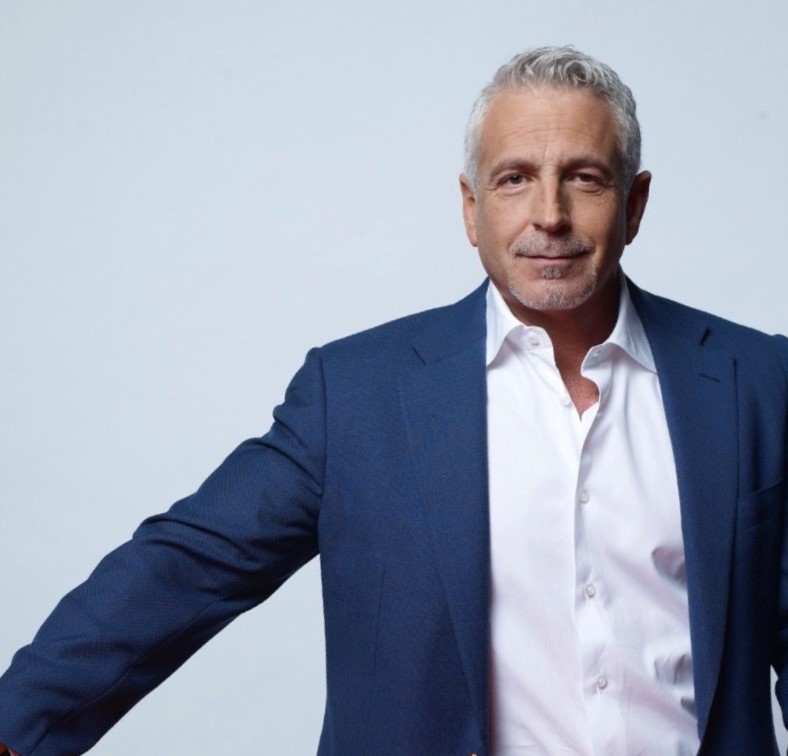 "No-Hire"
Aquila's March 4, 2016, employment contract with Solera says that he during his time at the company and for 18 months after "will not directly or indirectly hire, attempt to hire, recruit, offer employment, lure or entice away, or in any other manner persuade or otherwise solicit anyone who is then an employee or consultant of the [Solera] Group . . . to resign from the [Solera] Group or to apply for or accept employment with, or otherwise provide services to, you or any third party, for your own benefit or for the benefit of any other person or entity."
Any dispute over this restrictive covenant/no-hire is to be settled in arbitration, according to the 2016 contract. However, disputes over the stock options which can be denied for breaches of that agreement are to be worked out in the Delaware legal system.
Solera argues that as the question of whether Aquila breached the no-hire policy would be disputed by the arbitration Aquila launched, it would be an an "end run" to raise the issue in the Delaware Chancery Court. It alleged the lawsuit was done for that purpose and to "end run" a nondisparagement agreement and badmouth Vista Equity.
According to Solera, Aquila in early May 2019 announced he would leave Solera to launch a company called Founders Select — and four Solera employees and board member Kurt Lauk would go with him.
Solera alleges it could have fired him for trying to hire those employees but offered to let him leave voluntarily, but "Aquila refused to confirm that he would abide by the Section 6 non-solicitation provision in the RC Agreement."
Solera continued:
Solera thus concluded that Aquila intended to continue to strip Solera of as much valuable human capital (in the form of its knowledgeable, technical, and specialist employees, including the two most senior finance leaders in the company) as he possibly could to staff his new venture or other personal businesses.
Moreover, during this time, Solera learned of additional then-current Solera personnel who Aquila, while he was Solera's CEO, solicited to leave Solera to join his anticipated new business venture. These employees performed a broad scope of tasks for Solera, ranging from technical to administrative jobs.
Solera wrote it decided to fire Aquila for cause on May 26. It alleged that Aquila didn't dispute he was recruiting Solera employees but disputed there was cause to remove him.
However, Solera relented and came to a separation deal to pay him everything it said could have been denied.
"Solera defamed and misrepresented that Aquila was terminated for cause and would not voluntarily leave," Aquila wrote Monday.
Aquila was held to the non-solicitation agreement, but Solera said it agreed that "his (i) solicitation of any Solera employees, consultants, or agents prior to May 23, 2019 and (ii) employment of certain named Solera employees would not be deemed breaches."
Aquila was allowed to hire seven named Solera employees. Lauk is not listed as one of them. Solera claims no one else was permitted under the deal, which remains pegged to 18 months after Aquila's departure.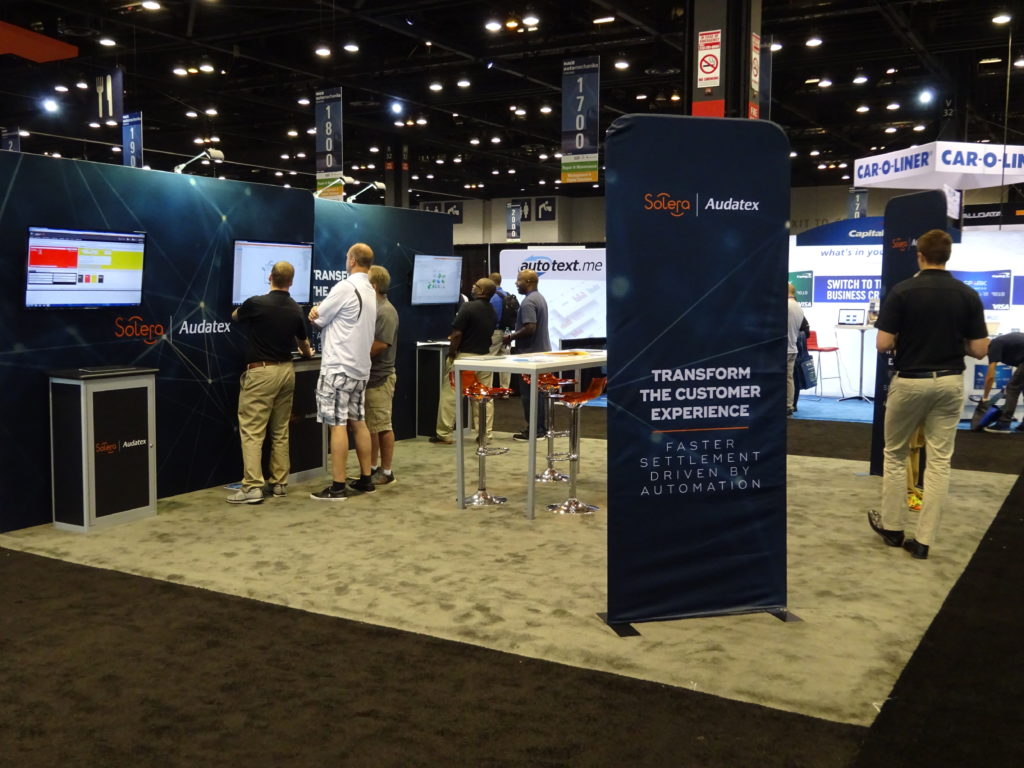 Guy Dibble
Both Aquila and Solera's filings state the stock options were denied over an alleged breach tied to work done by former Identifix employee Guy Dibble on behalf of Aquila.
Aquila's Adventure Motors had hired Dibble to work on classic cars — and Solera even said it was OK, according to Aquila's litigation.
"In fact, Adventure paid Solera for Dibble's time," the lawsuit states. "Adventure has no employees and has not generated a profit. Yet, despite Solera's expressed consent to Dibble working for Adventure, it now contends Dibble's continued employment is somehow a breach of the 'No-Hire' Provision. Specifically, Solera claimed Aquila's direct hiring of an auto mechanic for one of Aquila's separately owned companies somehow breached Solera's No-Hire Provision. Consequently, Solera claimed it is relieved of any obligation to honor Aquila's exercise rights of his Vested Options, among other provisions. Solera's argument lacks merit and their failure to honor Aquila's exercise of his Vested Options is improper." (Emphasis lawsuit.)
"Adventure has no customers," according to the lawsuit. (Emphasis lawsuit's.) The company "is in the business of buying classic cars and a platform for team building" and not a Solera competitor, according to the lawsuit.
It's not bound to the terms of the no-hire deal, Aquila said.
"Had Solera believed prohibiting Dibble's employment with Adventure was necessary to protect its goodwill or other business interests, Solera would not have agreed to the employment between Dibble and Adventure. The fact that Solera only now objects to Dibble's employment with Adventure confirms Solera is not truly concerned that its goodwill and business interests would be impacted by the hiring of Dibble, but reveals Solera's true intention – to use Dibble as a pretext to justify breaching the Separation Agreement in a scheme to avoid paying Aquila millions of dollars in separation payments and avoid having to transfer thousands of shares of Solera's Common Stock to Aquila."
Solera said it learned Aquila had hired Dibble, which it described as a "valued, skilled, long-term employee" responsible for "significant content" on the "marquee" Direct-Hit database.
Dibble was involved in creating the content for this key product—adding information, data, and analysis regarding vehicle fixes for end-users of the database (technicians and repair shops) to access and rely on to efficiently complete repairs. He also worked directly with technicians and repair shops on the Direct-Hit hotline. His specialized skills were developed, refined, and improved over nearly two decades at Identifix.
Solera describes its approval of Dibble working for Aquila more tepidly than Aquila did. It said no written agreement existed and alleged it "was the result of Aquila, exercising his power as CEO, usurping the time and skills of Solera employees for his own benefit." But it still invoiced Aquila for Dibble's time "to recover some of what it lost through this arrangement."
"In the Omnibus Agreement, Aquila explicitly agreed Dibble would not perform further services for him," Solera wrote in the brief. But on June 6, Dibble told Solera he would work for Aquila, according to Solera:
Dibble continued to be employed by, and paid by, Solera during the month of June. He was not, however, regularly reporting to work at Solera. Instead, Dibble was observed on several separate dates working at AM LLC. That is, Aquila had not only solicited Dibble, but actually hired Dibble, and Dibble was working at AM LLC during June even though he was still employed by Solera. Pressed by Solera's Human Resources department as to his status given his failure to report to work for much of the month, Dibble informed Solera on June 28, 2019 that Aquila had "worked an offer with him" and he would not be working at Solera any longer. On July 1, 2019, Solera terminated Dibble's employment for job abandonment, effective June 28, 2019. Aquila executed a letter of employment stating that Dibble's employment start date for the position of "Chief Mechanic – Adventure Motors for Aquila Family Ventures, LLC" was July 1, 2019.
Solera said it said it kept trying to work things out with Aquila. It says it's offered to give Aquila everything he's entitled under the deal and to rehire Dibble "as a Senior Carline Specialist at Identifix, at a salary in excess of that normally paid for such a position and with numerous other benefits … including accrued vacation time, payment of an annual bonus to which he would not otherwise be entitled, and permission to work from Texas rather than Minnesota."
Solera fired Dibble in June, but the lawsuit says it has since agreed to have him return Sept. 16. Neither Aquila nor Solera say they know if that'll happen.
"Dibble stated he would be willing to work at the Solera subsidiary, effective on September 16, 2019, if it would resolve the dispute between Aquila and Solera," Aquila's lawsuit states. "Solera agreed, but, consistent with its badfaith tactics, still refuses to honor its contractual commitments to Aquila."
Arbitration clauses
Aquila executed a demand for arbitration July 26 over Solera's refusal to pay his bonus by July 25. He filed another demand for arbitration Aug. 2 over Solera's refusal to pay his severance and COBRA by July 22.
Aquila said he exercised his stock options July 23 but was told Aug. 5 that Solera was denying this too over a breach of contract over the nonsolicitation deal Aquila claims is unenforceable.
Solera called the nonsolicit language acceptable under Texas law and something that would be worked out during the arbitration. Aquila, however, said Solera itself "admitted that Section 6.1 of the Restrictive Covenant Agreement is unenforceable under Texas law, but still refused to make the Aquila Bonus Payment. Specifically, Solera admitted that Section 6.1 precludes Aquila from hiring anyone who is or has been, in the six months prior to his hiring by Aquila, an employee of Solera or its affiliates." (Emphasis his.)
The company said it wasn't appropriate for Aquila to sue in the Delaware Chancery Court except to pursue an injunction "'in aid of arbitration,'" which wasn't necessary given that Solera "has even agreed to hold and not encumber the stock at issue until the arbitrator can address the issue." Aquila's brief Monday said Solera never formally agreed to this, despite Aquila pressing the company to do so.
Aquila argued that the stock option deal was specifically pegged to the Delaware legal system, while Solera said it doesn't matter, since the issue at hand (his alleged breach) is related to something that is required to be arbitrated.
Aquila alleges that his claim is properly asserted in Delaware court because the Stock Option Agreement and Plan has a governing law clause and forum selection clause, respectively, that opt for Delaware law and a Delaware forum and to which the Stock Option Agreement is subject. But the Stock Option Agreement and the Separation and RC Agreements are interrelated agreements, as the Stock Option Agreement and RC Agreement were executed the same day and attached to the Employment Agreement (as were two other agreements) and were incorporated into the Separation Agreement.
Aquila on Monday argued he was still allowed to seek a temporary restraining order in court despite the arbitration.
More information:
"Vista-Backed Solera Sued by Company's Founder"
Wall Street Journal, Sept. 9, 2019
"Founder and Former CEO Tony Aquila Sues Solera Holdings for Allegedly Breaching His Separation Deal"
Michelman & Robinson via Business Wire, Sept. 10, 2019
Images:
Solera CEO Tony Aquila is shown. (Provided by Aquila)
New Solera CEO Jeff Tarr is shown. (Provided by Solera via Business Wire)
The Solera/Audatex booth at NACE 2017. (John Huetter/Repairer Driven News)
Share This: