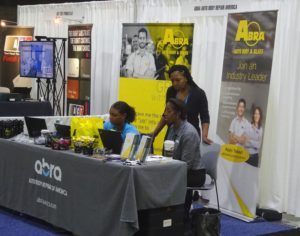 Driven Brands on Wednesday announced it had bought 55 ABRA franchisees and the franchising subsidiary ABRA Automotive Systems.
The company won't unify the locations under either the CARSTAR or Maaco franchising chains Driven Brands owns. Instead, it said the 55 ABRAs will "retain their current branding" and be part of a new collision vertical containing CARSTAR and Maaco.
"From the first day we entered the industry back in 1984, our approach to this business has focused on providing quality repairs and superior customer service," ABRA Chief Business Development Officer Tim Adelmann said in a statement. "We are confident in the benefits Driven Brands will bring to both our owners and customers and are excited to be a part of this industry-leading organization."
CARSTAR President Michael Macaluso was promoted to president of the vertical including ABRA and CARSTAR. CARSTAR Chief Operating Officer Dean Fisher was promoted to president of CARSTAR. Driven Brands didn't say who will be head of the 55 ABRA franchisees.
Driven Brands didn't specify why it would or even could retain the ABRA brand. The bulk of the ABRA multi-shop operation merged with Caliber earlier this year, creating a more than 1,000-shop empire that was to be renamed Caliber and led by Caliber CEO Steve Grimshaw. (Ironically, Caliber was the company technically acquired in the deal; both it and ABRA are owned by ABRA private equity parent Hellman & Friedman.) But the ABRA brand still appears to be in use by the merged company.
We asked Hellman & Friedman about about letting a competitor use the ABRA brand, the rationale for selling off the ABRA shops and franchising arm and if Caliber was departing the franchising business.
A spokeswoman for Hellman & Friedman said it wouldn't comment.
"We are happy to welcome the ABRA franchisees and team into the Driven Brands family," Driven Brands CEO Jonathan Fitzpatrick said in a statement. "With over 700 franchised heavy-collision shops in the Driven Brands portfolio, we believe Driven is a perfect home for the ABRA franchise system. Combining ABRA with our franchised collision repair expertise will allow the collision vertical to serve a broader base of customers and partners with industry-leading customer satisfaction and greater scale to the benefit of all the partners along the way."
At the time of the December 2018 merger announcement, Caliber said it planned to retain what was then 59 ABRA franchised shops and serve them "with an even greater level of attention."
Asked at the time if they'd be a grandfathered line of business or if Caliber planned to expand the franchise program further, merger spokesman JP Kaytrosh wrote that this hadn't been determined yet.
"No decisions have been made yet about the growth of franchises in the combined company, but the combined company remains committed to strengthening its relationship with Abra's 59 franchisees," he wrote in an email in December 2018.
---
Learn how to keep competitive amid growing MSOs at Repairer Driven Education
MSOs and franchise MSOs like Caliber and CARSTAR are growing, potentially squeezing independent shops. Get tips at SEMA on how to stay competitive with "Position yourself for sustainability" by John Shoemaker, BASF, on Nov. 4 and "CRUSHING IT!" with Matthew McDonnell, Big Sky Collision Center, and Ryan Taylor, Bodyshop Booster; "Why your collision center should be texting," with Tyler Brunatti, Podium; and "Be your own Berkshire" with Scott Broaddus, Virginia Asset Management on Nov. 5. The sessions are part of the Society of Collision Repair Specialists Repairer Driven Education Series running Nov. 4-8. Register here for individual courses or the series pass package deal, which includes the entire week of classes, all three parts of the OEM Summit, IDEAS Collide and the Nov. 7 Sky Villa afterparty.

---
CARSTAR growth
Switching the ABRA franchises to CARSTAR might have put the latter closer to its goal in late 2018 of 1,000 locations in three years. As noted Wednesday, it's up to 700, formally celebrating the 700th location in an event next week. (CARSTAR Montrose, part of a three-shop Southern California World Class Management operation.)
"The acquisition of ABRA is part of Driven Brands' continued growth in the heavy collision repair space, beginning with the acquisition of CARSTAR, which has doubled in size since its initial acquisition in 2015," Driven Brands wrote in its news release. "… Driven Brands plans to continue its aggressive growth in the collision space under its proven leadership and recognized operational platforms."
Driven Brands, which also owns companies like Meineke, noted Wednesday it had more than 2,800 automotive operations across North America.
Correction: An earlier version of this article incorrectly identified the companies Driven Brands collision President Michael Macaluso oversees. The article has since been updated to correct this. https://www.repairerdrivennews.com/2019/11/05/photo-estimating-msos-using-it-ccc-tractable-offer-new-options-to-shops/
More information:
"Driven Brands Announces Acquisition of ABRA Auto Body Repair of America Franchised Locations"
Driven Brands via PRWeb, Oct. 2, 2019
Featured image: An ABRA booth at NACE 2018 is shown. (John Huetter/Repairer Driven News)
Share This: