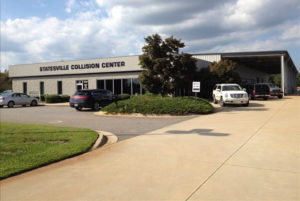 Though the switch produced some lean months, a North Carolina collision repairer who broke from all insurer direct repair programs said he'd do so again.
Statesville Collision Center general manager Chris Hedrick's story provides a useful object lesson for repairers considering a similar DRP divestment — or who find themselves forced off if insurers consolidate networks.
Hedrick said his breaking point was just a "little disagreement over feather, prime and block." After 3-5 years of doing business together, one carrier unilaterally decided it wouldn't pay for the work.
"I'm like, 'Really?'" he said.
Hedrick decided to end DRPs. However, rather than Statesville terminating the agreements, Hedrick's thought was, "I'll let them dump me."
The shop behaved as it wished, and over time, insurers dropped it from the program. Surprisingly, Statesville didn't experience a significant reduction in gross sales, accordingly to Hedrick. It continued to do around $200,000-$225,000 a month.
Even after a Top 4 insurer dropped Statesville from its program, "we weren't really seeing much of a reduction," Hedrick said.
Hedrick hypothesized that losing a DRP and the resulting referral volume meant the shop had more capacity for the remaining insurers' policyholders:  "'They got room over at Statesville.'" This kept sales consistent.
The last insurer to go was around February or March, Hedrick recalled. Statesville is Nissan-certified, and the shop had written for OEM parts on a first-party claim.
The carrier said the policyholder didn't have OEM parts coverage. Hedrick said Statesville's hands were tied by the certification, and the customer had already signed an authorization to repair.
The insurer said it dealt with other certified shops, and those repairers had no problem putting alternative parts on the vehicles.
(Nissan tracks certified shop OEM parts usage, but it doesn't require them 100 percent. Hedrick said his shop's stance was more about the spirit of the thing — a Nissan-certified shop should use Nissan parts.)
The insurer said it would have no choice to drop Statesville from its direct repair program. "I was like, 'Okay,'" Hedrick said.
---
Learn more about DRPs, OEM certifications during Repairer Driven Education
Find out during the Las Vegas SEMA show how independent repair shops can compete amid direct repair program consolidation and the trend of OEM collision networks. Pete Tagliapietra of NuGen IT will present "Is there a future in DRP?" Nov. 4; Matthew McDonnell, Big Sky Collision Center, and Ryan Taylor, Bodyshop Booster, will teach "CRUSHING IT!" on Nov. 5; and Jeff Wildman of BASF, Tim Kilkeary of Kilkeary's Auto Body and Austin Fife of Bentley Motors will appear for "Do I, or don't I? OEM certifications," on Nov. 6. The classes are part of the Society of Collision Repair Specialists Repairer Driven Education Series running Nov. 4-8. Register here for individual courses or the series pass package deal, which includes the entire week of classes, all three parts of the OEM Summit, IDEAS Collide and the Nov. 7 Sky Villa afterparty.

---
'Pulled the rug out'
Once that final DRP carrier left, it was "like somebody pulled the rug out from under us," Hedrick said. He estimated sales dropped by two-thirds.
If this didn't prove steering occurred, "I don't know what does," Hedrick said.
Hedrick said a shop has no idea how well it was known in the community "until something like that happens." He said he thought customers were familiar with Statesville. "No," he said.
Apparently, all the marketing the shop had done was meaningless, and the DRP referrals had been producing all of the volume, according to Hedrick.
This was "really the hard part to weather," Hedrick said. He said sales dropped as low as $60,000.
Fortunately, Hedrick said, Statesville had enough liquidity (access to cash, such as savings or a line of credit) to keep the lights on during the lean months. That was critical for survival, he said.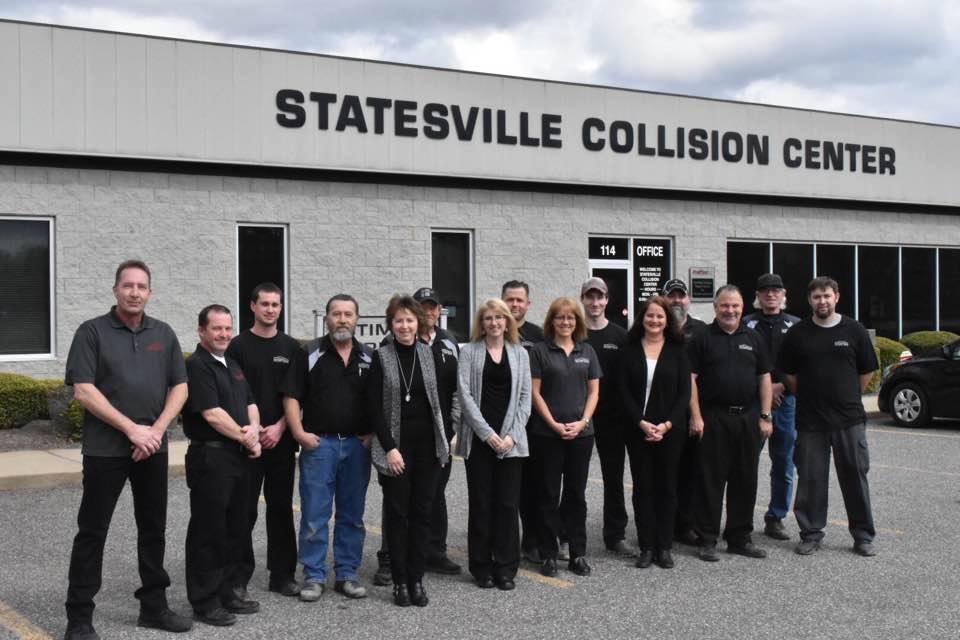 Hedrick said if he had to repeat the process, he would have prepared differently.
"That was just ignorance on my part," he said.
He said he assumed that since he was putting in 15-hour days at the shop, the community knew of Statesville's existence.
Significant staff turnover also complicated matters. The shop's assistant manager wasn't on board with changing the business model, and "I let him go."
Shortly after that, the shop lost a painter and two body technicians, and a detailer learned he had Stage 4 cancer.
"It's like, boom, boom, boom, boom," Hedrick said. Half the staff was gone.
Hedrick's shop is piece-rate, and he thought staff left because work slowed.
"That was pretty much it," he said.
Ironically, Hedrick said Statesville had talked to staff about its decision up-front and offered the idea of hourly or salary pay.
"They didn't even want to talk about it," Hedrick said. The staff didn't want guaranteed income, arguing, "'I want to earn what I get.'"
Hedrick said he understood the employees' decision to leave. He said it wasn't like he could say, 'Just give it a chance' … easy for me to say."
Rebuilding
Things have improved. The shop had been pursuing certifications, and it's found a spot on programs like Honda, Ford and General Motors'.
Now, sales are starting to get back up to "close to 200 ($200,000)."
The shop also did a complete website redesign and paid for social media marketing assistance.
Between certifications and the new marketing efforts, the shop was "starting to get back up," Hedrick said.
Regarding certification as a volume driver, Hedrick did note that he'd seen more Fords and GM vehicles in the past two months than in the six prior.
"I do think it is starting to pay off," he said.
Regardless of the struggles, "I could never go back" to DRPs, Hedrick said. (He also mentioned that the shop has become diligent about following OEM procedures comprehensively, noting that this too is "hard when you first start doing it." Researching them used "brain cells that I didn't know I had.")
Hedrick said he would have laid more infrastructure such as marketing first prior to dropping DRPs, but "I'd still do it."
More information:
Overhauled Statesville Collision Center website
Images:
Employees at Statesville Collision Center in North Carolina are shown. This picture might predate a recent loss of staff once the shop made the call to leave direct repair programs. (Provided by Statesville Collision Center)
Employees at Statesville Collision Center in North Carolina are shown. This picture might predate a recent loss of staff once the shop made the call to leave direct repair programs. (Provided by Statesville Collision Center)
Share This: