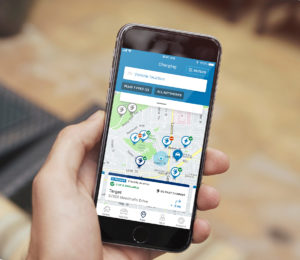 Ford on Thursday announced its electric vehicle customers could access more than 35,000 plugs at 12,000 charging stations across North America, a move designed to reassure consumers considering buying a battery-powered car, truck or SUV.
"Among people who already own or want to purchase electric vehicles and plug-in hybrids, 48 percent say that a lack of charging stations is one of their main concerns," Ford global electrification director Ted Cannis said in a statement. "By offering industry-leading charging access we are dismantling those barriers, allowing more customers to confidently enjoy the benefits of owning an electric vehicle."
Ford is working with Greenlots to bring multiple charger companies under its FordPass Charging Network. Ford owners will be able to find and use chargers and pay for the juice with the FordPass app or the vehicle's infotainment screen.
Ford said one partner would be Electrify America, which has direct-current CCS and CHAdeMO fast chargers able to deliver between 50-350 kilowatts. Ford said a 150-kilowatt charger can deliver 47 miles in 10 minutes.
"For longer trips, customers can charge their battery from 10 percent to 80 percent full charge in 45 minutes using an Electrify America DC fast charger," the OEM stated.
FordPass and the infotainment system will help owners plan their route to find chargers and, if the charging station network operation can make this available, see which ones are occupied. The OEM said it'll point out "points of interest" to "make the most of customers' time" during a charge session.
Ford electric spokeswoman Emma Bergg wrote in an email Thursday that no data/connectivity plan was necessary for these features.
Ford said it would give owners "two years of complimentary access" to the network, which it said was larger "than any other automotive manufacturer, addressing a big concern for those switching to all-electric cars." (This is probably a shot at Tesla.)
Bergg clarified that the access was free — no subscription to the network's providers was necessary — but customers had to pay for the power still.
"Customers won't have to worry about multiple memberships and payment methods – it will all be seamless through FordPass or your vehicle screen," she wrote in an email Thursday. "Customers will still need to pay for energy at the stations, but that will happen automatically as you plug in. Future bundles and discounted packages will be announced at a later date closer to launch."
Asked if it was cheaper than a tank of gas to fill up the vehicle, Bergg pointed us to the Department of Energy's "eGallon," which compares the cost of a gallon of gas to the comparable electric cost to fill up at your house. Gas averaged $2.65 per gallon Oct. 12, while an "eGallon" cost $1.21.
She wrote that the DC fast chargers used more energy and would cost "slightly higher."
Ford said most people charge their electric vehicles at home, which makes sense given that the average daily mileage is actually pretty short. The 2017 National Vehicle Travel Survey found a two-vehicle household only puts in less than 60 miles of driving a day, with most of it done by the first vehicle. Ford said it'll sell vehicles with a premium 300-mile option, which would be plenty, particularly for a household's lesser-used vehicles. Drive the car around your city during the day; charge it when not in use or at night like a smartphone.
The OEM also announced a partnership with Amazon Home Services to sell 240-volt outlets or faster-charging 48-amp Ford Connected Charge Stations and install them at people's houses. The Ford-Amazon deal will let customers see pricing up front and schedule an electrician to install it, both online.
A typical 120-volt socket delivers about 3 miles of range for hour if you paid for the premium 300-mile range option, according to Ford. Another 240-volt socket like the one you probably have for appliances like a dryer can give such a car 22 miles per hour. The Ford Connected Charge Station would pump in 32 miles per hour of charging.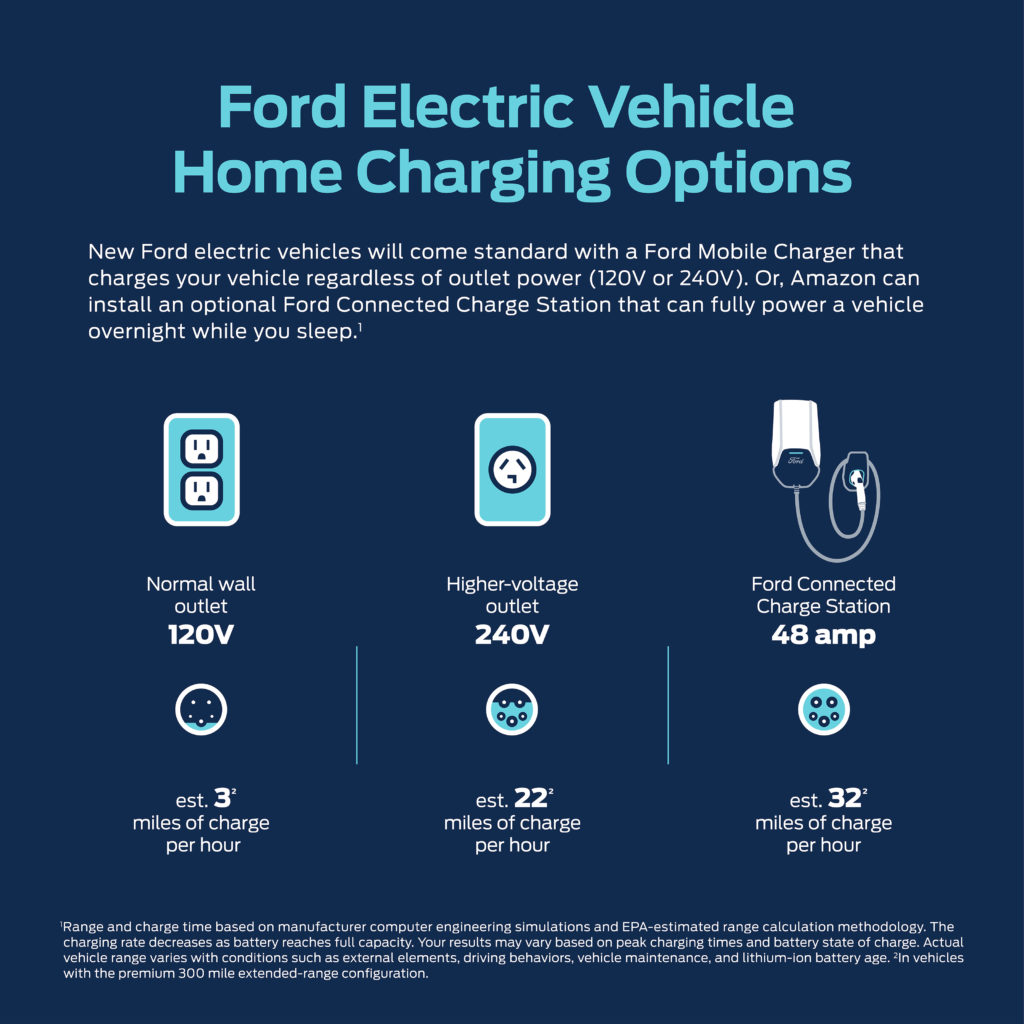 "The fact that most of our customers will plug in at home is a key advantage to an all-electric vehicle," Ford charging, energy services and business development director Matt Stover said in a statement. "We will deliver a charging experience that is hassle-free whether you're at home or on-the-go."
We asked about the cost of either the 240-volt or Connected Charge Station and whether some sort of additional infrastructure was necessary to secure from an electric company before it could be used.
"Ford has teamed up with Amazon to take care of all of this for you," she wrote. "They identify and work with licensed electricians for installation or electrical (needs) and are fully compliant with local regulations, codes, etc. Ford and Amazon make it easy for our customers."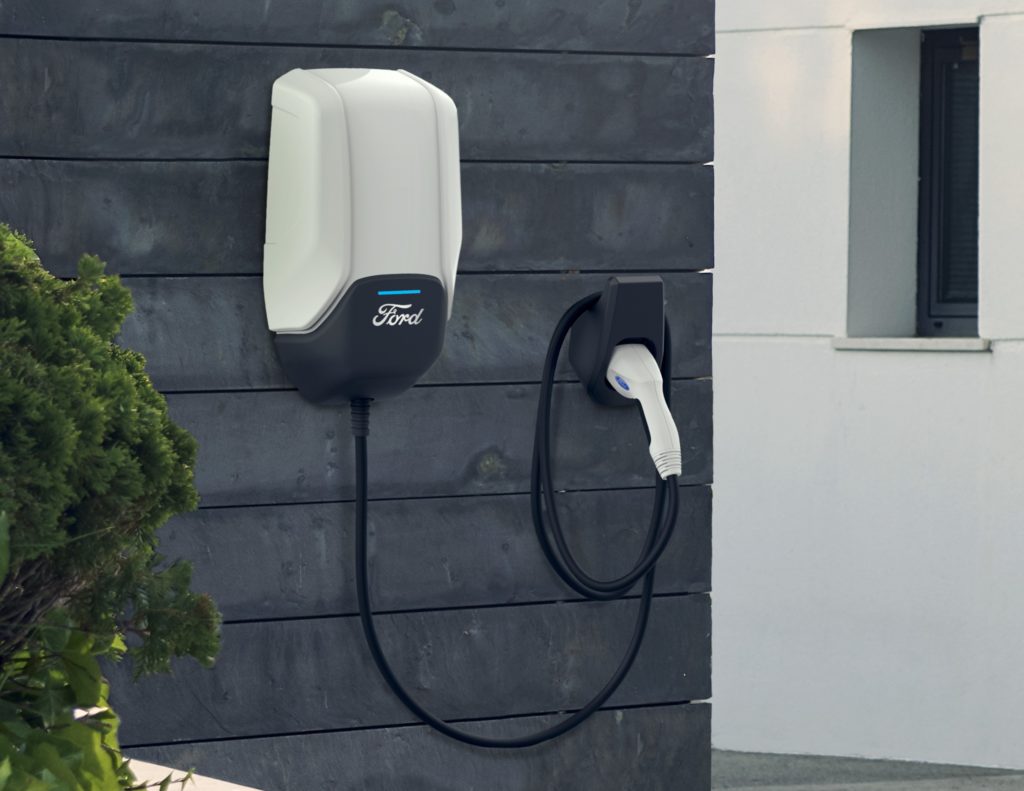 Volvo's Recharge
In other electrification news this week, Volvo on Wednesday unveiled the XC40 Recharge, "the first of a family of fully electric Volvos." Plug-in hybrids and fully electric XC40 Recharges will be available.
Volvo said it would give free electricity for a year to anyone who bought the plug-in hybrid version. The OEM expects plug-in hybrids to be 20 percent of all of its sales next year.
Volvo said the fully electric XC40 Recharge could go 200 miles on a single charge and would have an all-wheel drive. The battery can be brought to 80 percent in 40 minutes with 150 kW direct current.
Such ease-of-use initiatives combined with OEMs' plans to get aggressive in manufacturing hybrids, plug-in hybrids and fully electric vehicles mean collision repairers are more likely to see the vehicles in the next decade.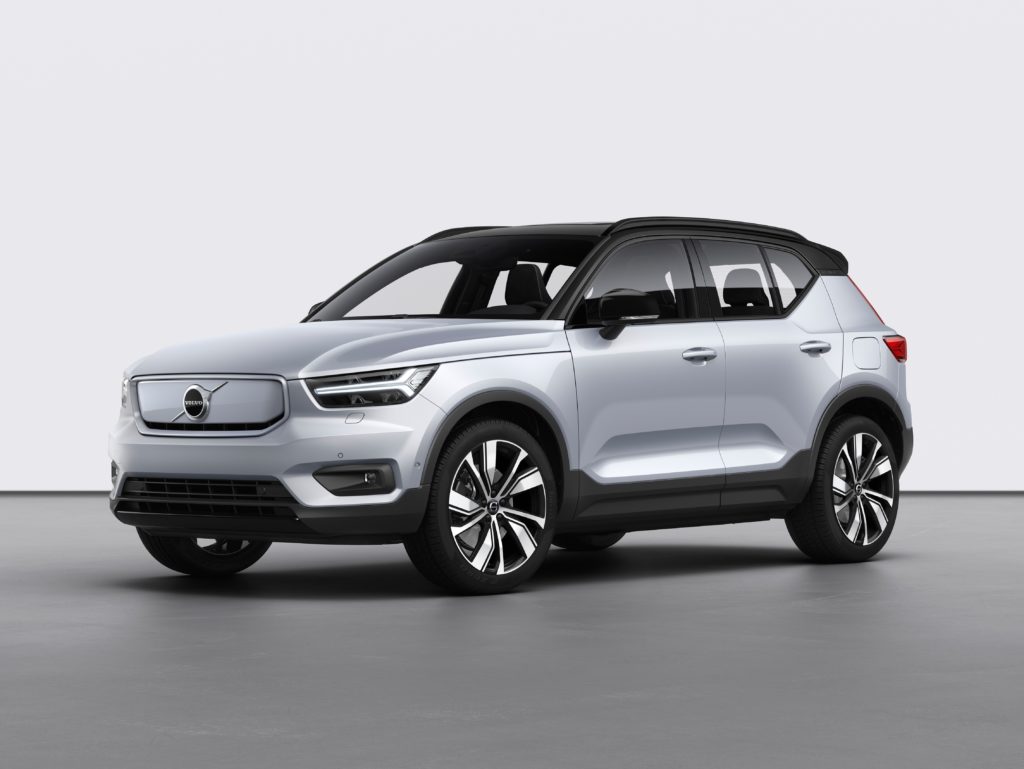 Ford said Thursday it will spend $11.5 billion on electrified vehicles through 2022 and sell an all-electric "Mustang-inspired SUV" next year. It also will sell an electric F-150 at some point in the near future.
"Over the next five years, Volvo Cars will launch a fully electric car every year, as it seeks to make all-electric cars 50 percent of global sales by 2025, with the rest hybrids," Volvo wrote. It also plans to triple production capacity for electrified cars and next year offer a "Designer's Choice" series of Recharges, "offering the potential for radically reduced delivery times."
The OEM will also pitch a fully electric or plug-in hybrid Recharge first whenever a user visits the Volvo Cars website, starting in "early 2020."
M.J. Bradley and Associates in May estimated that the cost of a battery has fallen from $1,000 per kiloWatt-hour in 2010 to $176/kWh this year. MJB&A said "general industry consensus" holds that at below $100/kWh, the cost to own an electric vehicle is identical to an internal combustion engine one — without any tax breaks.
Preparation in terms of safety training, equipment or infrastructure (such as a place to store an electric vehicle or battery) might be necessary, as the Society of Collision Repair Specialists demonstrated in a recent video.
Body structures and panels themselves might change to incorporate more lightweighting, protect the battery case and to compensate for the different powertrain. Volvo, for example, rejiggered the crash protection of the electric XC40 compared to the internal combustion engine XC40.

More information:
"Volvo Cars launches fully electric Volvo XC40 Recharge as part of new electrified car line"
Volvo, Oct. 16, 2019
"FORD INTRODUCES NORTH AMERICA'S LARGEST ELECTRIC VEHICLE CHARGING NETWORK, HELPING CUSTOMERS CONFIDENTLY SWITCH TO AN ALL-ELECTRIC LIFESTYLE"
Ford, Oct. 17, 2019
"Electric Vehicle and High-Voltage System Safety in Collision Repair"
Society of Collision Repair Specialists, Oct. 10, 2019
Images:
Ford on Thursday announced its electric vehicle customers could access more than 35,000 plugs at 12,000 charging stations across North America, a move designed to reassure consumers considering buying a battery-powered cars, trucks or SUV. Its FordPass app or the vehicle's infotainment system would help them find stations. (Provided by Ford)
This Ford infographic shows how home charging would work on an electric vehicle with the premium 300-mile range option. (Provided by Ford)
A 48-amp Ford Connected Charge Station would charge a vehicle faster than a 240-volt outlet, according to Ford. (Provided by Ford)
A fully electric Volvo XC40 Recharge P8 AWD in "Glacier Silver" is shown. (Provided by Volvo)
Share This: