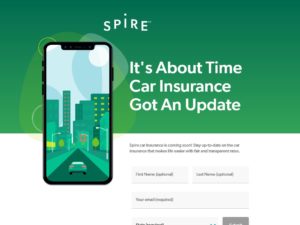 Nationwide last month announced the launch of Spire, a spinoff carrier which can deliver a quote in 60 seconds and will predominantly base rates on the policyholder's driving.
Nationwide said in a Sept. 24 news release Spire would launch this quarter in Texas, "with additional states to launch in 2020." Spire lead executive Scott Liles said Ohio was most likely its next state.
The launch is noteworthy to collision repairers for two reasons. First, Spire seems committed to throwing out traditional insurance underwriting norms to court its target audience — a philosophy which could be interesting if applied to claims. Second, telematics-focused insurance offers an easy way to improve driver behavior (i.e. less crashes) and to detect a crash and start managing the claim immediately (i.e. referring a shop and tow company).
Nationwide will monitor driving behavior solely by using the customer's own smartphone telematics — simplifying the process in that the user doesn't have to attach an OBD-II dongle or some other device to their vehicle. This convenience coupled with the promotional dollars and savvy at Nationwide's disposal could make Spire a real contender in the space. The company is also being aggressive about referrals, paying a bounty of $25 a customer, up to $500 a year.
Liles said Spire planned to expand "a little slowly" at first — and then "pretty quickly."
Underwriting
According to Nationwide, customers only have to answer "four simple questions" and scan their drivers' license to get a quote and buy insurance.
The company asks "where do you park, how many miles do you drive, do you own or lease your car, and have you had more than two tickets in the past year?" according to Nationwide.
"The entire process can take less than a minute!" the insurer continued. You don't need to download the Spire app for the quote and insurance purchase; you only need it after you become a formal policyholder.
Besides the question regarding prior-year tickets, Liles said the company also pulls a vehicle report going back three years and can detect major violations going back longer. The scan of the driver's license makes it easy to collect such data but keep the process speedy, he said, describing it as getting a quote in 60 seconds and another 60 seconds to buy the insurance.
He said another positive of the Spire process was that unlike what customers might experience with insurance today, their quote won't change once they purchase the product. There's no bait and switch.
"Nationwide spoke to millennials from all over the country about their experiences with purchasing insurance. Two themes kept surfacing with the people we spoke with – they feel it takes too long and it lacks transparency," Nationwide Chief Marketing Officer Terrance Williams said in a statement. "Spire's technology will drastically decrease the amount of time it takes people to get auto insurance coverage so they can get back to doing things they love. It will also ensure their premiums are based on factors that are relevant to their actual driving habits and provide coverage explanations that are easy to understand."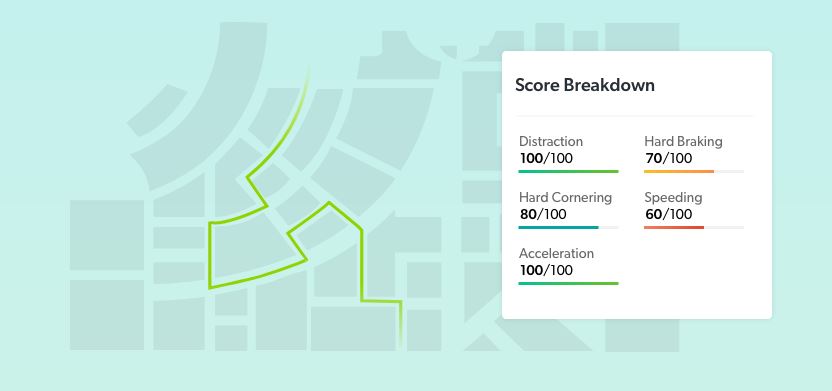 The company doesn't use sex, employment status, marital status, or credit score to set a rate.
Spire lead executive Scott Liles said Nationwide heard their frustration "loud and clear" and built an easy, "super-transparent" system. It dropped factors consumers argued were unrelated to their driving or didn't work for their "life stage."
Ditching credit score is interesting given how powerful a rating tool it's been for carriers. Liles said older millennials tend to have high student loans and high mortgage payments, assuming they have a house.
"Their credit scores are depressed," he said. But that's not proof they're bad drivers, he said.
'This is just not OK,'" the consumers felt about using credit for rates, according to Liles.
Gender, marital and education status — consumers wondered, "'How does this affect how I drive?'" Liles said. They felt these were "inherently not transparent" or fair.
As noted above, the company looks at your license, location, miles driven and location, parking spot, car and ownership status, and driving history.
Regarding location, Liles said Spire has a risk score based on "hyperaccurate" geography ratings. For example, he said, if you live somewhere where you'd have to commute long distances, travel extensively on a highway, or use dimly lit, "super-curvy" or deer infested roads, Spire would view it as a greater risk.
"We're the first folks in the United States to use this type of model directly in our rating," he said. He said this had "given us a lot of power."
Obviously, this knowledge would fit well into telematics able to track location too, he said.
---
Explore insurance, FNOL possibilities at IDEAS Collide
Learn more at SEMA about future or possible auto insurance developments during the Society of Collision Repairer Specialists' IDEAS Collide Showcase on Nov. 8. Ryan Taylor of Bodyshop Booster will present "What if your customer could file a claim right at your shop without having to talk to their insurance company?" and Fred Iantorno of VeriFacts will speak to "Collision Shops in the Connected Age." The rapid-fire event is part of SCRS' Repairer Driven Education Series running Nov. 4-8. Register here for IDEAS Collide or other individual RDE sessions or the series pass package deal., which includes every class Nov. 4-6, the OEM Summit and Sky Villa afterparty Nov. 7 and IDEAS Collide on Nov. 8.

---
The initial rate is based upon the answers to the questions, according to Liles. Telematics and driving behavior aren't used until the renewal rate, he said.
He said Spire at launch probably wouldn't be using the telematics to rate consumers at renewals for about 12-18 months.
Spire says it tracks five things while you drive: speeding and rapid accelerations, hard braking, cornering sharply and distracted driving.
It defines hard braking as slowing by more than 6.5 mph per second, rapid acceleration as increasing speed by more than 8.5 mph per second, and speeding as 10 mph or more over the speed limit. The consumer is only dinged for distracted driving if three out of three conditions occur: The vehicle and phone are both moving, and the phone is on, unlocked, and displaying the screen.
As noted above, customers will be coached on driving behaviors, something research has shown does have a positive effect. Liles said they tried to develop "the Fitbit of insurance apps" and stimulate customer engagement beyond the traditional insurance six-month bill paying or six-year claim filing. He said the idea is to provide "carrots, not sticks," and Spire will offer "true monetary rewards" for driving well.
Coverage packages
Liles said Spire also keeps purchasing insurance simple by only offering two packages. There's "not a bunch of sliders" and the option to change coverages or levels of coverage that the consumer didn't understand anyway. "That's what we heard from these consumers," he said.
Customers can buy either the "Classic" or the "Deluxe" package, according to Liles. He said neither was designed for people seeking the "state minimum."
Both packages included accident forgiveness, vanishing deductibles, roadside assistance and all required insurance. The level of any state-required coverage included wouldn't be at the minimum either, he said.
"These are all good products," he said.
He said a consumer's option is between "good" or "a lot" of coverage.
Both the Classic and Deluxe would include comprehensive and collision coverage too, he said.
He said if enough demand existed, Spire might someday offer a dialed-down policy, but the company wants thirtysomething millennials as customers. "They're likely moving away from state minimums," he said.
Spire's policies also will address OEM parts.
"On owned vehicles, people that choose the deluxe package will be eligible for OEM parts," Nationwide spokesman Jarrett Dunbar wrote in an email. "Classic package holders will have non-OEM parts. For leased vehicles, both the Classic and Deluxe packages will have OEM parts." (Emphasis his.)
Claims
Spire can also digitally help customers "cancel their existing auto insurance policy, manage their Spire coverage, file a claim, monitor their own driving habits, provide proof of insurance, and earn relevant rewards based on their driving behavior," according to Nationwide.
Liles said that at first, the company was using a "pretty standard claims process" and just using Nationwide's process and direct repair program.
It's not doing electronic first notice of loss, in which the company would detect a claim from the phone's telematics. "Not yet," Liles said. "That is something for the future."
The company's focus has been addressing what consumers want on everything leading up to the claim, Liles explained. Claims was something they'd update "within about the first year."
Asked about photo estimating, Liles said it wasn't part of the initial Spire process, but noted again that the company plans to update its claims offering soon. Dunbar confirmed in an email that "we will use adjusters to begin with, but we're already working on some innovative solutions to update our claims process."
Liles also noted that Spire has been built to be "highly flexible," and it felt "obliged" to keep updating the app to "make it more mobile-ready."
Spire likely won't completely cut humans out of the claims process. The company heard "pretty clearly" that the first notice of loss was the "one time" — and the "only time" — that customers "really want to talk to a human," ideally their mother, Liles joked. They need a "hug," he said.
He said Spire in recognizing this set up the claim-filing button on the Spire app to connect the driver with a call center.
More information:
"Nationwide introduces new digital insurance platform"
Nationwide, Sept. 24, 2019
Images:
The Spire homepage is shown. (Screenshot from www.spireinsurance.com)
Nationwide last month announced the launch of Spire, a spinoff carrier which can deliver a quote in 60 seconds and will eventually predominantly base rates on the policyholder's driving. (Provided by Spire)
This image highlights features on the Spire app. (Provided by Spire)
Share This: