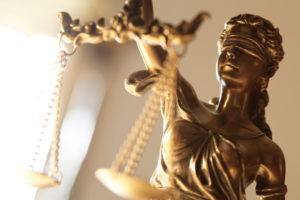 Collision repairers' lawsuit alleging RICO enterprises involving leading national insurers failed to gain new life in federal court Friday.
A three-judge Eleventh Circuit Court of Appeals panel on Friday unanimously affirmed Middle District of Florida Judge Gregory Presnell's 2017 dismissal with prejudice of Crawford's Auto Center and K&M Collision v. State Farm et al.
The Crawford's case isn't necessarily over. Next steps for the shops could include pursuing an en banc review by more than just three appeals judges. The repairers also could try appealing to the Supreme Court.
An en banc request worked out well for the insurers sued in Quality v. State Farm and three associated cases. The insurers lost to the shops at the three-judge level of the Eleventh Circuit in 2017 before largely winning before the wider pool of judges this year.
Downingtown, Pa.-based Crawford's and Hickory, N.C.-based K&M sued insurers including Allstate, Farmers, GEICO, Liberty Mutual, Nationwide, Progressive and State Farm and various subsidiaries, alleging federal Racketeer Influenced and Corrupt Organizations Act violations and state-level fraud and unjust enrichment claims. The shops' appeal didn't pursue claims against Progressive and Farmers.
Presnell dismissed Crawford's for good in 2017, prompting the appeal by the plaintiffs. Oral arguments before the appellate court occurred Dec. 4.
The shops had alleged that the individual insurance companies worked with their respective information providers — who are not named as defendants — to produce artificially suppressed estimates. These estimates were then allegedly used to misrepresent the state of the industry and prevent the shops from charging for their labor rates and the necessary procedures to fix cars.
"Plaintiffs allege that Defendants misrepresented and omitted material facts to arrive at their prevailing rate for automobile repairs 'for the purpose of deceiving Plaintiffs . . . to accept artificially suppressed compensation for insured repairs,'" Judge Beverly Martin summarized the case. "Plaintiffs say they were 'coerced or forced to accept suppressed compensation for insured repairs predicated on fear of economic harm, i.e., if the repair facilities wanted to do business with [Defendants].'"
According to Martin, who wrote the opinion on behalf of Eleventh Circuit Judge William Pryor Jr. and designated D.C. Circuit Judge Gregory Katsas, four items are necessary for a RICO criminal case. The defendant must have run an enterprise through a pattern of racketeering. Bringing a civil case also requires injury to a business or property because of the RICO activity.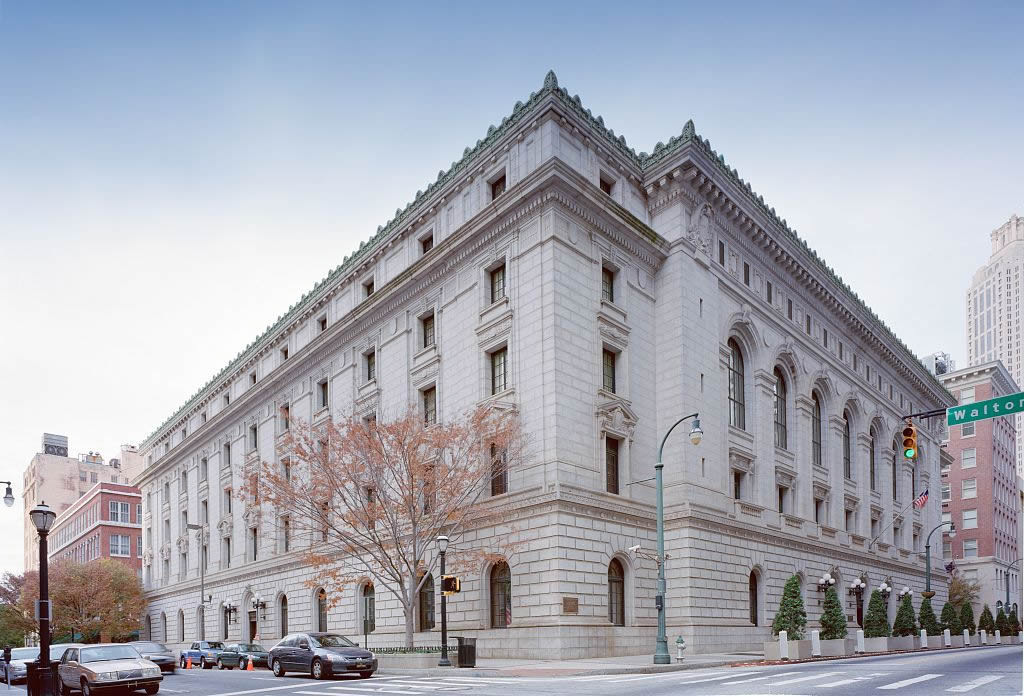 Martin said that at least "two qualifying predicate acts" are needed to show a pattern, and the plaintiffs had alleged wire fraud and extortion.
Fraud
Fraud under Rule 9(b) demands "particularity," she wrote. The complaint has to specify the statements or omissions, who delivered the statement or omission, when and where it happened, what misled the plaintiff and what the fraud brought to the defendant.
Presnell's dismissal accused the plaintiffs of not providing enough detail about the allegations and not breaking down the specific relationships between the insurer parent companies and their subsidiaries in the two states. However, Magistrate Judge Thomas Smith killed exhibits supporting the shops' allegations, ruling them "evidentiary and therefore inappropriate for consideration in connection with a motion to dismiss," according to Presnell, who upheld Smith's ruling.
Smith had said Exhibit E1-7 estimates and repair orders tied to more than 90 instances of alleged misrepresentation in the complaint were "foundation documents for exhibits that are already part" of the second amended complaint. Thus, he threw them out.
Crawford's and K&M, who also appealed Presnell's decision on the exhibits, argued that the particulars to prove fraud could be found in the exhibits.
But the Eleventh Circuit felt the District Court was right in that the plaintiffs failed to identify how the statements misled them — even if those E1-7 exhibits were included.
"To the contrary, Plaintiffs pled their case in such a way that forecloses any finding of misrepresentations," Martin wrote for the Eleventh Circuit. "They affirmatively allege they received Defendants' estimates prior to performing any repairs. They acknowledge they knew the price Defendants were willing to pay up front, and this bars their claim that Defendants misrepresented the figures in the estimates.
"Additionally, and to the extent Plaintiffs rely on allegations of fraudulent omissions, their claims still fall short. Defendants are not liable for any omissions of material fact unless they have a duty to disclose, and Plaintiffs alleged no such duty from any of these defendants. As a result, Plaintiffs have failed to state a RICO claim based on the predicate act of fraud."
Plaintiff's attorney Steven Bloch (Bailey & Glasser) said during oral arguments Dec. 4 that his clients were told the insurers' estimates were based upon prevailing rates and practices.
"None of this is true, as alleged," he said.
Bloch said Crawford's and K&M had tried to obtain the basis for insurers' claims have no "reasonable means, or any means, objectively" to test the validity of those claims. He said the 11th Circuit has held that in cases where the defendant claims special knowledge, stonewalls or is deceptive, reliance on those statements is reasonable, justified and "actionable conduct."
The argument seemed to be that a shop could sue for fraud if it agreed to an insurer's price based on the assumption that the carrier's estimate reflected the market.
The judges also said Presnell's dismissal of the exhibits was defensible and permitted it to stand.
"We, too, are not persuaded that these exhibits were central to Plaintiffs' claims," Martin wrote for the Eleventh Circuit. "As Plaintiffs acknowledge, these estimates are merely examples of the data they claim to be misrepresentations, and the District Court did consider other exhibits that compiled the raw data as 'representative examples' of the misrepresentations in ruling on the motion to dismiss. More to the point, these exhibits do not help Plaintiffs overcome their problems with pleading their fraud claims, as we have discussed above. As a result, we conclude that the District Court neither made any error of law, nor committed a clear error of judgment in affirming the Magistrate Judge's ruling."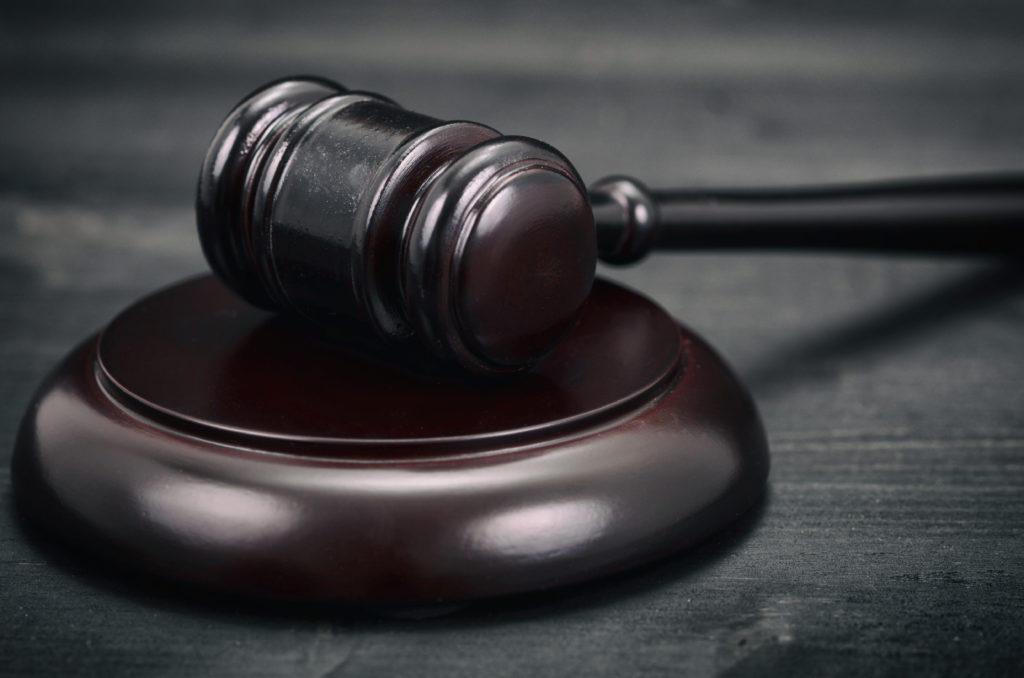 Extortion
Martin, Katsas and Pryor also rejected the repairers' allegation of extortion.
"Plaintiffs allege that Defendants 'coerced or forced the members of the Classes to accept suppressed compensation for insured collision repairs under fear that they would not be able to perform insured collision repairs presently or in the future, or if they wanted to do business with [Defendants], or if they wanted to be free from interference to their business,'" Martin wrote. "But Plaintiffs' extortion claim fails because they have not alleged Defendants wrongfully used actual or threatened force, violence, or fear to obtain their property."
The Eleventh Circuit trio wrote that under Schneider v. National Organization for Women, extortion demands "'both a deprivation and acquisition of property.'"
"Plaintiffs alleged only that they were deprived of payments to which they were entitled, but there is no allegation those payments ever left Defendants' possession," Martin wrote.
The shops couldn't claim fear of economic loss because the insurers' alleged steering behavior didn't meet the threshold for "wrongful conduct," according to Martin.
"For example, Plaintiffs allege that a GEICO claims supervisor threatened K & M Collision by stating that GEICO 'will only pay prevailing market labor rates . . . , and if the customer is not satisfied 'we'll tow the vehicle to [another] shop that [is] certified,'" Martin wrote for the Eleventh Circuit. "However, the scenario Plaintiffs describe does not fit squarely into the typical extortion case."
Allstate attorney Richard Fenton (Dentons US), who handled most of the collective insurers' oral argument, argued that the worst threat possible would merely be an insurer refusal to pay, upon which the repairer could either "take the work and charge the customer for the difference" or cede it to a competitor.
"That's not exactly threatening to shoot off somebody's kneecaps," Fenton said.
The Eleventh Circuit Court of Appeals said the Ninth Circuit Appellate Court had considered extortion like the allegations here in Levitt v. Yelp. That case saw small business owners sue Yelp alleging the review site extorted ad spending through negative reviews and review manipulation. According to Martin, the Ninth Circuit determined that the plaintiffs hadn't shown they were threatened "wrongfully, because Yelp had 'the right to charge for legitimate advertising services,' and the threat of harm that Yelp leveraged against plaintiffs 'is, at most, hard bargaining.'"
That other appellate court drew on U.S. v Enmons, in which the Supreme Court ruled that Hobbs Act extortion requires a situation in which "the obtaining of the property would itself be 'wrongful' because the alleged extortionist has no lawful claim to that property."
"The Ninth Circuit's reasoning fits the facts here well, and we conclude that, at most, these Defendants drove a hard bargain. Based on Plaintiffs' allegations, Defendants gave "warning of [their] intention to" charge certain prices, and allowed Plaintiffs "the chance of avoiding the consequences," Martin wrote, quoting the Yelp case's quotation of McKay v. Retail Auto. "Plaintiffs could have refused to perform the requested repairs at the rates set by Defendants, but they did not. They went ahead and performed those repairs. This is not extortion."
Other appealed items
The shops also alleged fraud and unjust enrichment at the state level.
Martin and the other judges rejected the North Carolina and Pennsylvania fraud claims under both the states' required elements and the federal demand for specifics, which Martin said applies too.
The Eleventh Circuit also affirmed the dismissal of the unjust enrichment claims, drawing upon the court's own ruling in Quality Auto Painting v. State Farm and Ultimate v. State Farm (New Jersey),  Campbell v. State Farm (Kentucky), Lee Pappas v. State Farm (Virginia), and Concord v. State Farm (Missouri).
"In Quality Auto, we held that the plaintiffs could not satisfy the 'unjust' element because each plaintiff 'knew before it undertook the repair' that each defendant 'would pay no more than State Farm would pay," Martin wrote. "Here, Plaintiffs allege that '[b]efore a damaged vehicle is repaired, a repair appraisal—or estimate—is prepared . . . using estimating software products
sold by one of the Information Providers.'"
Quoting the Quality ruling again, she continued, "Because Plaintiffs knew before they undertook each repair that Defendants would pay no more than the rates listed in the estimate, 'it clearly was not unjust for the Insurance Company to pay only that and no more.'"
The body shops had also argued that Presnell's dismissal with prejudice had unfairly made a "summary" finding that their case couldn't be improved through amendment. However, the Eleventh Circuit said they didn't "properly seek leave to amend their Complaint," and what they had stated in briefs didn't explain the substance of their amendment.
Images:
Lady Justice is shown. (DNY59/iStock)
The Eleventh Circuit Court of Appeals is pictured. (Provided by Eleventh Circuit)
A gavel is shown. (Vladimir Cetinski/iStock)
Share This: