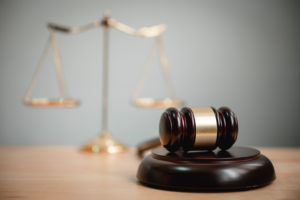 An Eleventh Circuit Court of Appeals judge earlier this month questioned an insurers' representative on steering during oral arguments, suggesting possible hope for tortious interference claims rejected by a lower court.
The comments by Judge William Pryor Jr. on Dec. 4 involved allegations of steering brought by Mississippi shops against leading national insurers.
The case in question, Auto Alignment et al v. State Farm et al, has been bundled with similar litigation from Utah and Indiana in a joint appeal to the Eleventh Circuit, which means the steering discussion during oral argument could signal judges' thinking on all three cases.
Auto Alignment v. State Farm (formerly Capitol Body Shop v. State Farm), Gary Conns Collision Center et al v. State Farm et al (formerly Indiana Autobody Association v. State Farm), and Alpine Straightening Systems et al v. State Farm et al all had been dismissed largely with prejudice by Middle District of Florida Judge Gregory Presnell in 2016. (See coverage here, here and here.)
The collision repairers, whose allegations against insurers included antitrust violations, tortious interference and unjust enrichment, appealed to the Eleventh Circuit.
An en banc Eleventh Circuit in March agreed with Presnell's rejection of unjust enrichment and antitrust claims in similar  Kentucky, Virginia, New Jersey and Missouri litigation.
However, the court ruled the shops should have been allowed to proceed with their tortious interference allegations in the five cases, which they heard collectively under the title of New Jersey's Quality Auto Painting v. State Farm et al.
The Mississippi, Utah and Indiana cases also included specific examples of steering, something not found in the other five lawsuits. Magistrate Judge Thomas Smith had even recommended allowing two Mississippi tortious interference claims to proceed to trial, though Presnell ultimately overrode him.
However, Smith argued that the Indiana shops couldn't sue under tortious interference if the alleged steering didn't work, and Presnell agreed. 
In the Utah case, all but one of the specific steering allegations failed to demonstrate "improper means," Smith determined, and Presnell tossed all those counts. However, Presnell and Smith felt one steering accusation might have legs if the shop showed some sort of injury, and Presnell dismissed that count without prejudice. The repairers appealed instead of amending the case.
During oral argument Dec. 4, Pryor asked attorney Jeffrey Cashdan about the nature of statements made to customers. Cashdan (King & Spalding) represents Progressive but spoke for other insurers as well before the court.
Pryor referenced the allegations made involving a customer who wished to take her vehicle to plaintiff AutoWorks Collision. According to the lawsuit:
Progressive told (the customer) that AutoWorks would charge her more for repairs, that if she didn't go to their preferred shop, she would be liable for storage fees, that she would have to pay more for repairs if she went to her preferred shop, that if she went to their preferred shop, Progressive would guarantee the work but would not if she went to the shop of her choice. (The customer) capitulated to the pressure and took her vehicle to Progressive's preferred shop … in Jackson for an estimate, where Progressive persistently told her to leave the vehicle at (the DRP shop) "because you're already here, it makes more sense."
Again, Ms. Desai capitulated to the pressure and left her vehicle with (the shop). When it was returned to her, Ms. Desai immediately noticed several problems with the repairs and took the vehicle to AutoWorks, where she had stated to Progressive she wanted to go in the first place. After inspecting the vehicle, AutoWorks found unrepaired damage to the front end, the vehicle was out of alignment and pulled to the right, the engine cradle bolts were not properly replaced, welds were incomplete and without corrosion protection, the air conditioner condenser was not properly installed or recharged. Overall, the safety of the vehicle after (the shop's) repairs was compromised.
Smith would have retained that accusation, as well as another Pryor raised on Dec. 4. According to the lawsuit, a customer wanted to use the nearby Walkers Collision, but Progressive not only promised her a lifetime guarantee, it told her "she was required to choose from one of three repair facilities, one in Louisiana, one in Gulfport (over an hour away) or one local. Ms. Mitchell did not wish to use any of those, she wished to use the local shop she had selected but, based upon Progressive's statements that she had to use one of the three shops they named, she felt she had no choice if she wanted her car fixed."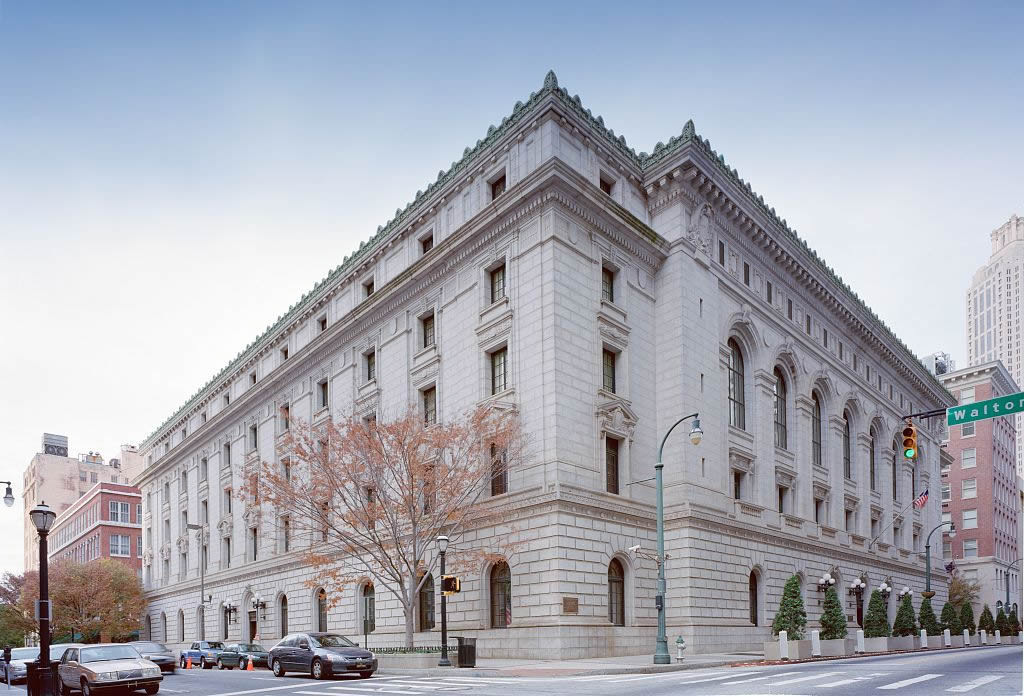 Pryor didn't mention the third allegation Smith would have preserved. The lawsuit said Alexander's Body Shop would allegedly have gotten the business of owner Will Alexander's aunt and uncle in separate 2014 incidents, but State Farm allegedly told his relatives they had to go to a State Farm direct repair program shop for an estimate. Given the distance and effort of getting the vehicle to the State Farm shop, the aunt and uncle left their vehicles there, according to the lawsuit.
State Farm, Progressive and other insurers had argued that there was nothing illegal in requiring an estimate be done at a particular location, nor was there anything illegal about relating facts about DRP and non-DRP shops.
Pryor said the Mississippi complaint alleged that an insurer's statement they would guarantee the work misled the consumer for two reasons. First, he said, it was alleged that insurers don't guarantee the work themselves — at most require direct repair program shops to do so, and those shop often don't meet these "hypothetical guarantees."
The complaint also alleged insurers misled customers and potential customers into assuming body shops "don't guarantee their own work. It seemed to me that these were sufficient to state a claim."
Cashdan later said Indiana, Mississippi and Utah all require damage and injury for tortious interference. If an insurer tried to steer and the customer went to the repairer anyway, "there's no tortious interference claim," he said.
The two Mississippi allegations described insurers intentionally steering two customers in a manner calculated to cause damage to a shop without a justifiable reason, Pryor said. The two shops missed out on the business, Pryor said. "They suffered actual damage," he said.

Why wasn't it a mistake for Presnell to have dismissed those claims, he asked.
Cashdan said that in Mississippi, tortious interference demands malice. It's acceptable to compete for prospective gain, he said. The state set the threshold of "bad acts exceeding the realm of legitimate competition" without "legal or social justification," he said.
But if it's alleged that Progressive would only pay the "same amount" regardless of where the work is performed, why wouldn't this be tortious interference, Pryor asked.
Smith felt the shops had backed up their tortious interference claims sufficiently enough to continue the lawsuit with such an argument.
"Malicious intent is shown through the absence of legitimate business purpose in Defendants actions," the repairers wrote in Auto Alignment. "Without or without the defamatory statements, the Defendants have habitually and in concert paid the amount each pre-determined it would pay for a particular repair. Whether or not a patron visited a noncompliant plaintiff or a fully compliant network shop, the end result was a forgone conclusion for the Defendants and therefore the Defendants actions can only be attributed to malicious intent to harms the Plaintiffs as they had no effect whatsoever on Defendants' interests."
Cashdan said that the lawsuit described insurers' desire for profit, which contradicted this point and was legitimate.
The statements Progressive made to consumers were truthful, Cashdan said. The instances cited by Pryor had no claim such statements "were false," and it was a fact that Progressive wouldn't guarantee work performed at the non-DRP shop, he said.
They're alleging the statements were misleading, Pryor suggested.
Cashdan said the plaintiffs made "conclusory allegation" statements were misleading.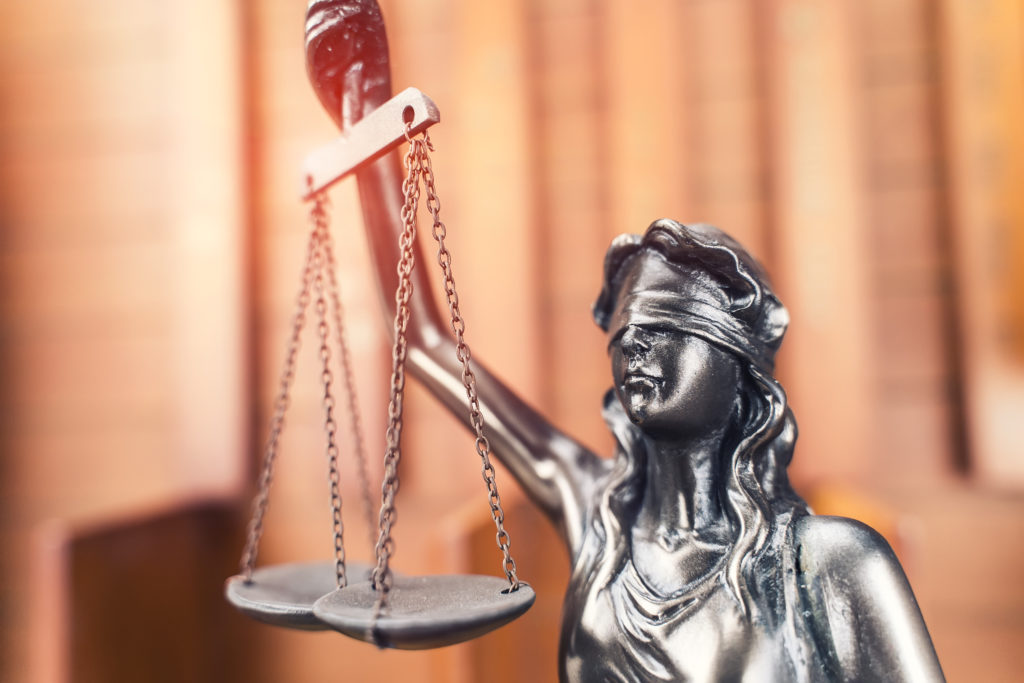 Shops' attorney Mark Shurtleff (Shurtleff Law Firm) during his rebuttal likened alleged misrepresentations by insurers to submitting a questionable search warrant request. It was like authorities making numerous misleading statements to a judge but arguing they hadn't said anything false, he said.
Cashdan also observed that some tortious interference allegations involved unidentified false statements to unidentified third parties.
He argued that tortious interference constituted a "fraud-type claim," and therefore Rule 9(b) demanding greater who-what-where-when specificity in fraud cases would apply.
Designated D.C. Circuit Judge Gregory Katsas asked that if the behavior Pryor mentioned counted as tortious interference, would the Eleventh Circuit need to remand just the specific instances or remand all of them. Cashdan said that only specific instances should be remanded.
The en banc Eleventh Circuit had determined in Quality that Presnell was wrong to chuck the tortious interference allegations as unpermitted group pleading.
The majority ruled in Quality that when the body shops were alleging every defendant was steering, they clearly meant every defendant was steering — there was no confusion about who was accused of what. Presnell never seemed be able to get that through his head as these and other states' lawsuits moved through his courts — despite what opinion author Circuit Judge R. Lanier Anderson noted was language in the appealed complaints explaining "'Defendants' is intended to and does mean each and every Defendant."
The Eleventh Circuit felt the same held true for the question of who was supposed to have been wronged by the steering alleged in the lawsuit. With only one plaintiff in four of the five cases, it was obvious who was harmed, Anderson wrote. In the fifth case, it was "amply clear" that all four body shops named as plaintiffs were alleged to have suffered tortious interference, Anderson wrote.
Finally, the court didn't mind that the shops didn't identify specific steered customers in the five cases, ruling that the shop would have been the victim of the alleged offense.
"We cannot conclude that the Body Shops' failure to identify particular potential customers who were steered away constitutes a failure to give each defendant fair notice of the claim against it," Anderson wrote. "It is not the potential customer who is the target of the alleged tortious interference; it is the targeted Body Shop. A potential customer may—but very well may not—tell the Body Shop that he or she was steered away. On the other hand, each Insurance Company, or its claims adjusters, will know whether the company engages in such a practice, and will know whether each named Plaintiff in the five complaints was noncompliant with that company's preferred practices and, most important, whether its insureds were steered away from that Plaintiff Body Shop."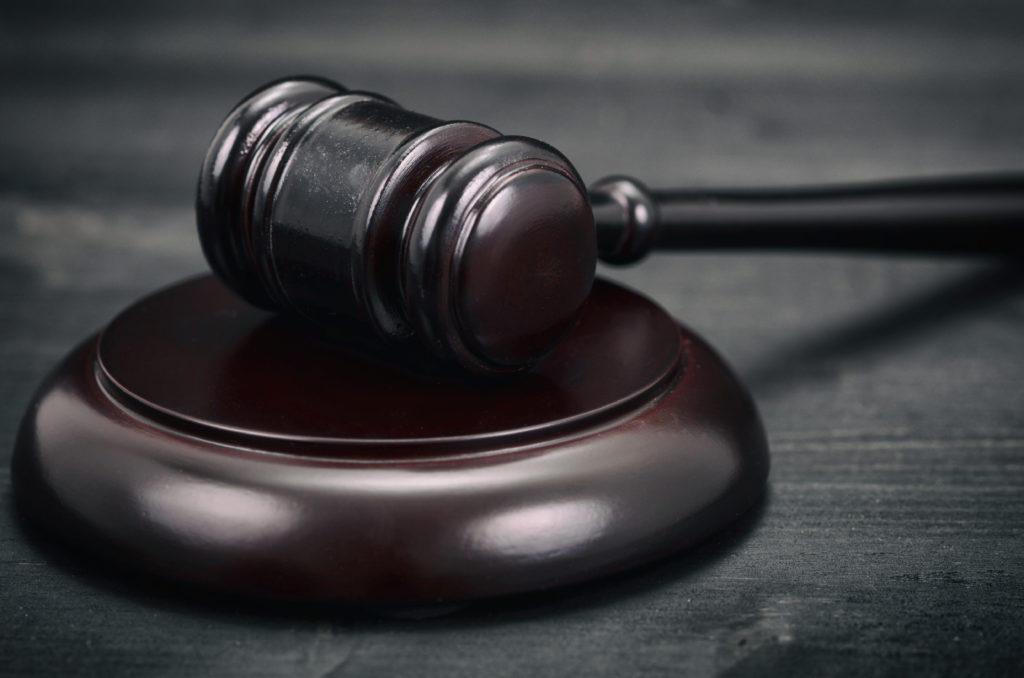 More specifics
The Indiana, Mississippi and Utah cases fleshed out the antitrust case against the insurer defendants more than those five Quality sister lawsuits did.
This could give the new trio a better chance before the Eleventh Circuit on all allegations, not just the tortious interference claims.
The shops' antitrust price-fixing case against insurers needs to demonstrate something besides parallel conduct to succeed. While collaborating on an industry price ceiling is illegal, it's not illegal for insurers to independently match each other's maximum permitted labor rate.
Shurtleff argued that the insurers must be conspiring to fix prices because State Farm's withholding of its labor rate survey results means they couldn't obtain State Farm's prevailing rate data any other way.
"How do you have parallel conduct when the other insurance companies don't know about it?" he said.
"Despite the fact that State Farm does not make its results publicly available, the other named Defendants–who, again, do not conduct any form of survey–pay only what State Farm pays while calling it the 'market rate,' the shops wrote in Auto Alignment.
Katsas observed that while State Farm seeks protective orders on its labor rate surveys, and "that's a little odd," they do tell every body shop in the area the limit of what they'll pay.
This didn't seem like a "huge secret" other insurers couldn't discover and act upon, he said. It wasn't like a case involving supposedly sealed bidding identical to the penny, he said. "This seems far removed from that," he said.
"Is it plausible?" Shurtleff asked regarding the price-fixing claims.
Supreme Court precedent holds that while a lawsuit doesn't need the level of evidence required to win a trial to survive a motion to dismiss, it can't be too vague either.
Unlike Quality, the shops in the three cases here "tip that balance just that much to show the plausibility," Shurtleff said.
Correction: An earlier version of this report misspelled the names of attorney Jeffrey Cashdan and law firm King and Spalding. The article has since been corrected to address both.
Images:
A gavel and scales of justice are shown. (marchmeena29/iStock)
Eleventh Circuit Court Judge William Pryor Jr. (Provided by White House)
The Eleventh Circuit Court of Appeals is pictured. (Provided by Eleventh Circuit)
Lady Justice is shown. (kynny/iStock)
A gavel is shown. (Vladimir Cetinski/iStock)
Share This: