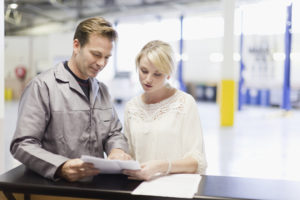 Oral arguments in repairers' RICO appeal against major insurers suggest body shops might have a hard time suing when insurers place them in a situation of having to eat, refuse, or balance-bill necessary operations.
The allegations suggested rather that carriers were defrauding "insureds," not body shops, Designated D.C. Circuit Judge Gregory Katsas proposed during oral arguments Dec. 4 on Crawford's Auto Center and K&M Collision v. State Farm et al. Katsas and two other Eleventh Circuit judges ruled against the shops on Friday, upholding the 2017 dismissal with prejudice of their case.
The Crawford's case isn't necessarily over. Next steps for the shops could include pursuing an en banc review by more than just three appeals judges. The repairers also could try appealing to the Supreme Court.
"There's no pre-existing contractual relationship between the insurance companies and the repair shops," Katsas said. Insurers said they wanted to pay a certain amount, and the repairers sought more, he said.
But while a body shop might have difficulty bringing a RICO lawsuit like Crawford's, a customer might have a case for one if they were misled, Katsas suggested.
There was also a possibility that a body shop could bring a RICO case tied to fraudulent information the insurer relayed to the consumer, based on comments Katsas also made and a 2008 Supreme Court decision.
On the whole, the discussion Dec. 4 seemed to suggest shops might wish to look to the customer as the key to the problem of insurers refusing to budge from an insufficient estimate. Either through using misrepresentations made to the consumer as the foundation for a RICO case or just simply balance-billing the vehicle owner rather than trying to sue the insurer at all.
The Pennsylvania and North Carolina collision repairers in Crawford's had argued that insurers misrepresented prevailing rates and necessary operations. These misrepresentations were assisted by the estimating services, the shops alleged. (However, the estimating services weren't named as defendants.)
Downingtown, Pa.-based Crawford's and Hickory, N.C.-based K&M sued insurers including Allstate, Farmers, GEICO, Liberty Mutual, Nationwide, Progressive and State Farm and various subsidiaries, alleging federal Racketeer Influenced and Corrupt Organizations Act violations and state-level fraud and unjust enrichment claims. The shops' appeal didn't pursue claims against Progressive and Farmers.
"Plaintiffs allege that Defendants misrepresented and omitted material facts to arrive at their prevailing rate for automobile repairs 'for the purpose of deceiving Plaintiffs . . . to accept artificially suppressed compensation for insured repairs,'" Eleventh Circuit Judge Beverly Martin wrote in the court's 3-0 opinion Friday. "Plaintiffs say they were 'coerced or forced to accept suppressed compensation for insured repairs predicated on fear of economic harm, i.e., if the repair facilities wanted to do business with [Defendants].'"
Based on the discussion Dec. 4 and the Eleventh Circuit opinion, shops might have to handle such an issue themselves instead of going to court. If you don't want to eat costs, you might have to refuse the work outright or bill the customer. Shops might find this less than optimal, but that might be what they're left with in the eyes of a court.
Plaintiff's attorney Steven Bloch (Bailey & Glasser) agreed no "contractual privity" existed between the shop and insurer.
The insured might or might not be misled about the reasonable cost to repair a vehicle, but a body shop isn't, Katsas said. The shop isn't misled about the cost of their own labor; "they say, 'No, it's more expensive,'" he said.
The insurer's estimates are "clearly misleading" to the extent of putting the shop in an untenable position, Bloch argued.
"They either have to take the job, or not," Katsas said. If they take the job, the shop must decide if it will "balance-bill" the customer for what the insurer won't cover. (A good contract with the consumer for the repairs and rates a shop deems necessary could be helpful here.)
Bloch said it wasn't "commercially practical" to balance-bill every vehicle owner, but Katsas proposed that while a shop might be getting "squeezed," they weren't being misled by the insurer.
Allstate attorney Richard Fenton (Dentons US),  who handled most of the collective insurers' oral argument, said the worst that could happen was an insurer refusing to pay. The shop could "take the work and charge the customer for the difference" or potentially cede it to a competitor, he said.
"That's not exactly threatening to shoot off somebody's kneecaps," he said.
Insurers are saying, "'This is what we will pay,'" and body shops are arguing, "'That's ridiculous. It's worth more,'" but nobody is being defrauded, Fenton said.
Eleventh Circuit Judge William Pryor Jr. also asked Bloch how shops were defrauded.
Bloch said the fraud entailed the insurers describing their estimates as based upon prevailing rates and "prevailing practices." The insurers are saying that other shops aren't performing such work or aren't charging for it, according to Bloch.
"None of this is true, as alleged," he said.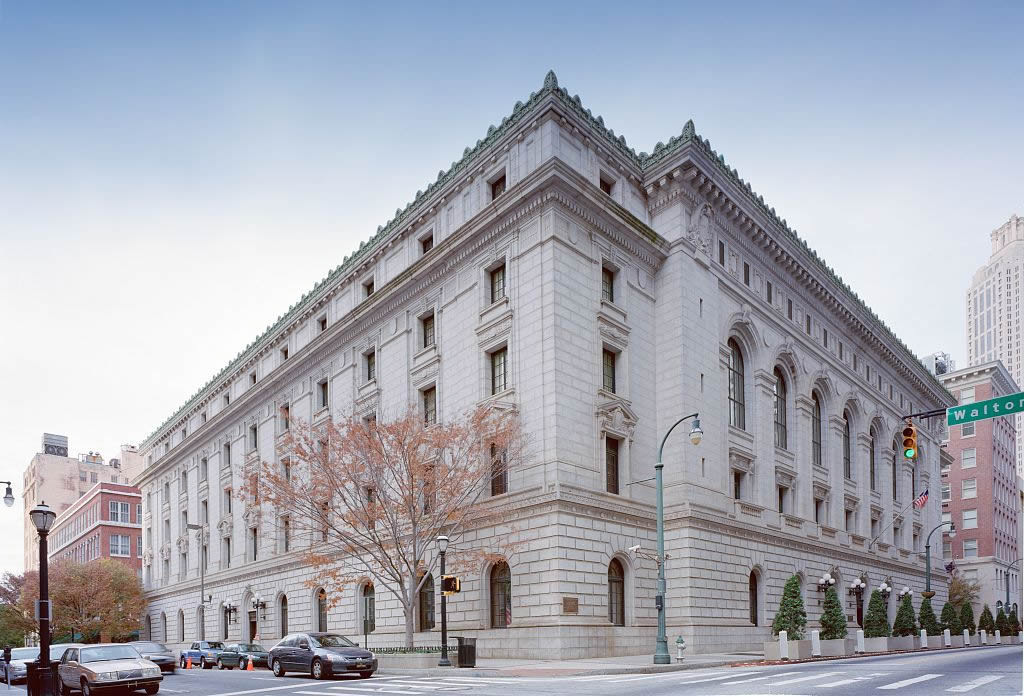 Bloch said Crawford's and K&M had tried to obtain the basis for insurers' claims have no "reasonable means, or any means, objectively" to test the validity of those claims. He said the 11th Circuit has held that in cases where the defendant claims special knowledge, stonewalls or is deceptive, reliance on those statements is reasonable, justified and "actionable conduct."
The argument seemed to be that a shop could sue for fraud if it agreed to an insurer's price based on the assumption that the carrier's estimate reflected the market.
"Plaintiffs pled their case in such a way that forecloses any finding of misrepresentations," Judge Beverly Martin wrote for the Eleventh Circuit. "They affirmatively allege they received Defendants' estimates prior to performing any repairs. They acknowledge they knew the price Defendants were willing to pay up front, and this bars their claim that Defendants misrepresented the figures in the estimates.
"Additionally, and to the extent Plaintiffs rely on allegations of fraudulent omissions, their claims still fall short. Defendants are not liable for any omissions of material fact unless they have a duty to disclose, and Plaintiffs alleged no such duty from any of these defendants. As a result, Plaintiffs have failed to state a RICO claim based on the predicate act of fraud."
Katsas said extortion requires the taking of an item. No contractual tie exists between the insurers and shops, he said. While "this may or may not be wrongful as against the insureds," it was difficult to see how an insurer going to a shop and declaring a ceiling on what they'll pay constituted taking property.
Bloch said the "lies and the misrepresentations" over the proper scope of the repairs constituted wrongful means, as did fear of economic loss.
"Plaintiffs allege that Defendants 'coerced or forced the members of the Classes to accept suppressed compensation for insured collision repairs under fear that they would not be able to perform insured collision repairs presently or in the future, or if they wanted to do business with [Defendants], or if they wanted to be free from interference to their business,'" Martin wrote. "But Plaintiffs' extortion claim fails because they have not alleged Defendants wrongfully used actual or threatened force, violence, or fear to obtain their property."
The Eleventh Circuit trio wrote that under Schneider v. National Organization for Women, extortion demands "'both a deprivation and acquisition of property.'"
"Plaintiffs alleged only that they were deprived of payments to which they were entitled, but there is no allegation those payments ever left Defendants' possession," Martin wrote.
The shops couldn't claim fear of economic loss because the insurers' alleged steering behavior didn't meet the threshold for "wrongful conduct," according to Martin.
"For example, Plaintiffs allege that a GEICO claims supervisor threatened K & M Collision by stating that GEICO 'will only pay prevailing market labor rates . . . , and if the customer is not satisfied 'we'll tow the vehicle to [another] shop that [is] certified,'" Martin wrote for the Eleventh Circuit. "However, the scenario Plaintiffs describe does not fit squarely into the typical extortion case."
Katsas said he thought the best characterization of the fraud theory involved the allegedly false statements defrauding those insured.
"The insureds have contracted to get a service at a particular level" of quality and price "and get reimbursed," he said.
However, the insurers were telling those policyholders they were "'not entitled to get the expensive repair. You're entitled to get the cheap repair,'" Katsas said. "And they know it's false, and the insured is induced to rely and accept the less good repair," and body shops are "harmed as a result."
"… That's a weird causal chain," he said, but noted that the Supreme Court in Bridge v. Phoenix Bond said the defrauding could occur on a third party rather than the RICO plaintiff.
The Bridge case alleged that a bidder for Cook County, Ill., property with liens misrepresented itself as a single entity but was assisted by other firms also declaring themselves single entities. This allowed it to capture more liens allotted by the county's system of dealing parcels out equally between individual, unrelated bidders. This deprived other bidders of the chance to obtain their fair amount of properties. The Supreme Court ruled that it didn't matter that the false statements weren't made to the plaintiffs. The RICO lawsuit tied to the alleged mail fraud could still proceed.
"So why doesn't that version of fraud work?" Katsas asked. Most of the fraud alleged involved statements to shops, but aspects of it alleged policyholders were misled too, he said.
"There's a few conclusory statements to that effect," Fenton said. But he said he didn't think any specific instances of policyholders misled had been provided.
So this theory "might work in principle," but it has a "9(b) problem," Katsas asked, referring to a rule requiring who-what-where-when specifics on fraud allegations.
"I'd want to think about whether it could work in principle because I haven't thought of that one," Fenton said.
Fenton said the shops also hadn't tied the injury to predicate acts as they chose to accept insurers' rates rather than lose business. The injury wasn't caused by the RICO scheme, "it is caused by a competitive decision" by the shops.
Regardless of the existence of a RICO scheme, some repairers accept insurers' rates, "and that is just a fact of competition," he said.
The unanimous Supreme Court Bridge opinion does seem to lend itself to some fascinating parallels with the collision industry in terms of losing business because of what's been said to another party. Consider this passage by Justice Clarence Thomas, who delivered the opinion of the court:
Moreover, a person can be injured "by reason of" a pattern of mail fraud even if he has not relied on any misrepresentations. This is a case in point. Accepting their allegations as true, respondents clearly were injured by petitioners' scheme: As a result of petitioners' fraud, respondents lost valuable liens they otherwise would have been awarded. And this is true even though they did not rely on petitioners' false attestations of compliance with the county's rules. Or, to take another example, suppose an enterprise that wants to get rid of rival businesses mails misrepresentations about them to their customers and suppliers, but not to the rivals themselves. If the rival businesses lose money as a result of the  isrepresentations, it would certainly seem that they were injured in their business "by reason of" a pattern of mail fraud, even though they never received, and therefore never relied on, the fraudulent mailings. Yet petitioners concede that, on their reading of § 1964(c), the rival businesses would have no cause of action under RICO, Tr. of Oral Arg. 4, even though they were the primary and intended victims of the scheme to defraud. 
Images:
Knowledge of your customer's responsibilities and interactions with the carrier could be helpful to a shop encountering insurers refusing to reimburse the full amount of a bill. (Photo_Concepts/iStock)
The Eleventh Circuit Court of Appeals is pictured. (Provided by Eleventh Circuit)
The U.S. Supreme Court is shown. (Amy Sparwasser/iStock)
Share This: