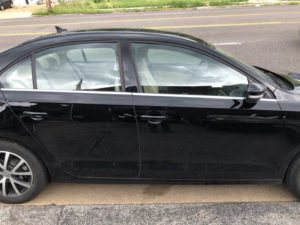 Safeco has refused to accept what its own policy contract indicates should be a binding right-to-appraisal deal, and its independent appraisal firm SCA is attempting to redo the "appraisal clause" process, according to appraiser and insurer documents and a Missouri body shop's account.
Safeco third-party appraiser Jason Boschert of SCA and policyholder appraiser P&L Consultants in October 2019 agreed to a $8,000-plus estimate on repairs to a 2017 Volkswagen Jetta SE. But days later, Boschert issued another appraisal — for less than $1,700.
The shop said it had contacted Boschert with P&L's blessing to learn what happened. Boschert told the shop in a phone call that "reading between the lines," Safeco appeared to have threatened SCA with loss of business after he and P&L reached the deal.
Following Boschert's new appraisal, another SCA appraiser submitted a higher estimate — but still $3,800 less than what both the insurer and policyholder's independent appraisers had already accepted.
SCA said Safeco had nothing to do with the reversal.
"The insurance carrier, in this case Safeco, did not attempt in any way to manipulate or control the outcome of this appraisal clause claim.  The shop advocate circumvented established processes by reaching out directly to the appraiser and recording him." SCA operations Executive Vice President Jon Gironda said in a statement Friday in response to this story.
SCA said Boschert, a Missouri and Illinois SCA franchise owner, was not aware his Nov. 11, 2019, call with Hunter Auto Body was being recorded by the shop. Missouri permits recordings with only a single party's consent.
"The description of events is inaccurate. I was not pressured by anyone at Safeco or SCA to change any of my appraisals," Boschert said in a statement responding to this story.
"We take any allegations of inappropriate conduct seriously, and will look into the matter and address it appropriately," Liberty Mutual media relations director Glenn Greenberg wrote in an email Thursday. "We will not comment on the alleged account of the interactions nor the details of the claim itself."
The insurer's refusal to accept the initial deal and SCA's redo of the appraisal process has extended a repair cost dispute with a Missouri policyholder that has dragged on since summer 2019.
"I'm kind of tired of it," said the Safeco insured, Suzanne Corbett. "… The whole thing doesn't make sense to me."
'Appraisal clause' deal unravels
In October 2019, things seemed to be headed for a resolution.
After Corbett invoked her appraisal clause in summer 2019, her appraiser, P&L Consultants co-owner Larry Montanez, and Safeco's SCA appraiser Boschert had reached an agreement on a price for repairs to her 2017 Volkswagen Jetta SE TSI.
The discrepancy between an initial Safeco estimate of $982.67 and Hunter Auto Body's initial estimate of $8,096.70 appeared resolved with Boschert and Montanez's Oct. 24, 2019, consensus on a bill of $8,043.06.
Corbett's policy contract contains an example of what can be known as an "appraisal clause" or "RTA" (right to appraisal). Either the policyholder or insurer can invoke the language to resolve a dispute over the amount owed on a claim. Both sides hire their own appraiser. If both appraisers agree on a price, or either appraiser agrees on a price with their mutually selected "umpire," that amount becomes binding on insurer and insured.
"I reached the agreed price with Larry montanez the appraiser that the insured hired to handle the rta," Boschert wrote in an email to Safeco senior claims specialist Matthew Meyer on Nov. 6, 2019. That document was among a series of files shared by Corbett's body shop Hunter Auto Body.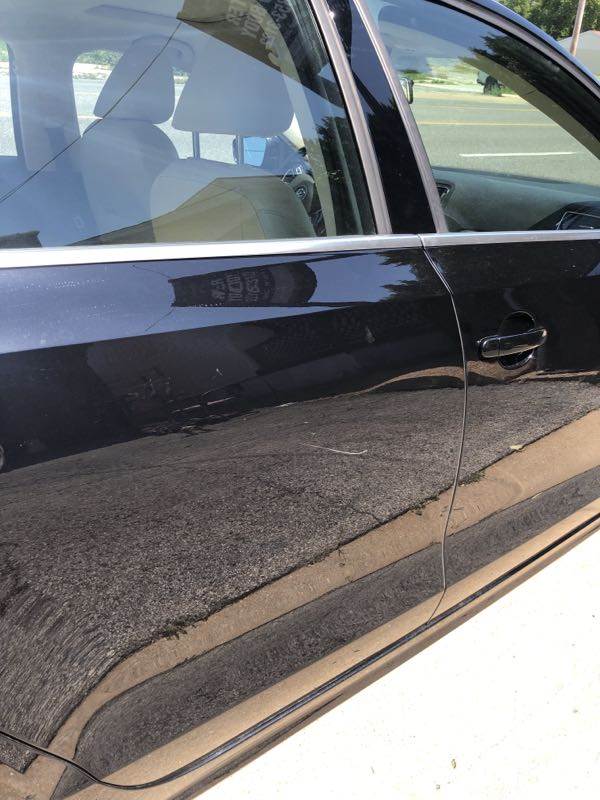 Boschert confirmed to Corbett the same day that he "reached the agreed price on the 24th of October and then uploaded the file with an updated estimate. … Safeco has all the info im not sure why they are telling you different."
Meyer on Nov. 4, 2019, had told Corbett that a check for $732.67 had been issued (the initial Safeco estimate minus the deductible).
"In regards to anything additional, I am currently awaiting a response from my local field attorney. It was submitted on October 14th. It may take up to several months to complete."
Corbett replied Nov. 4 that "There was an agreement resulting from the RTA clause that both appraisers agreed on Oct. 24." She asked if he was aware or if she should contact someone else.
"No, I'm the only one on the file – I am certainly handling everything going forward," Meyer wrote Nov. 4.
"… What is an RTA?"
On Nov. 7, 2019, Meyer wrote to Corbett, stating, "Review of the estimate is pending on my end. As soon as I get an update from my field, I will let you know."
Corbett asked how much longer this would take. "Fast approaching the five month mark. I would like to get the repairs finished before Christmas." She said her preference would be Thanksgiving.
"Unfortunately, I do not know how long the review will take," Meyer replied in another email. "I don't want to give you a timeline as it is neither me nor my department who is conducting the review."
On Nov. 10, 2019, Boschert suddenly issued another estimate — for just $1,643.80.
Saint Louis, Mo.-based Hunter Auto Body, contacted him to find out what had happened. Hunter Auto Body general manager Kyle Motzkus provided us with a recording of a Nov. 11, 2019, phone call between himself and Boschert. He said the shop had received permission from Montanez to contact Boschert.
In the call, Boschert described the Corbett situation as a "whole fiasco."
"I don't know why anybody on that side wants me involved if I'm gonna be told what to do," he said. He described himself as "being, I guess, coerced here."
Boschert said he received a phone call about an email stating the client was "pissed off cause I didn't give 'em a chance to review and approve the estimate first."
Boschert recalled that he said, "'That's not what an RTA is about.'"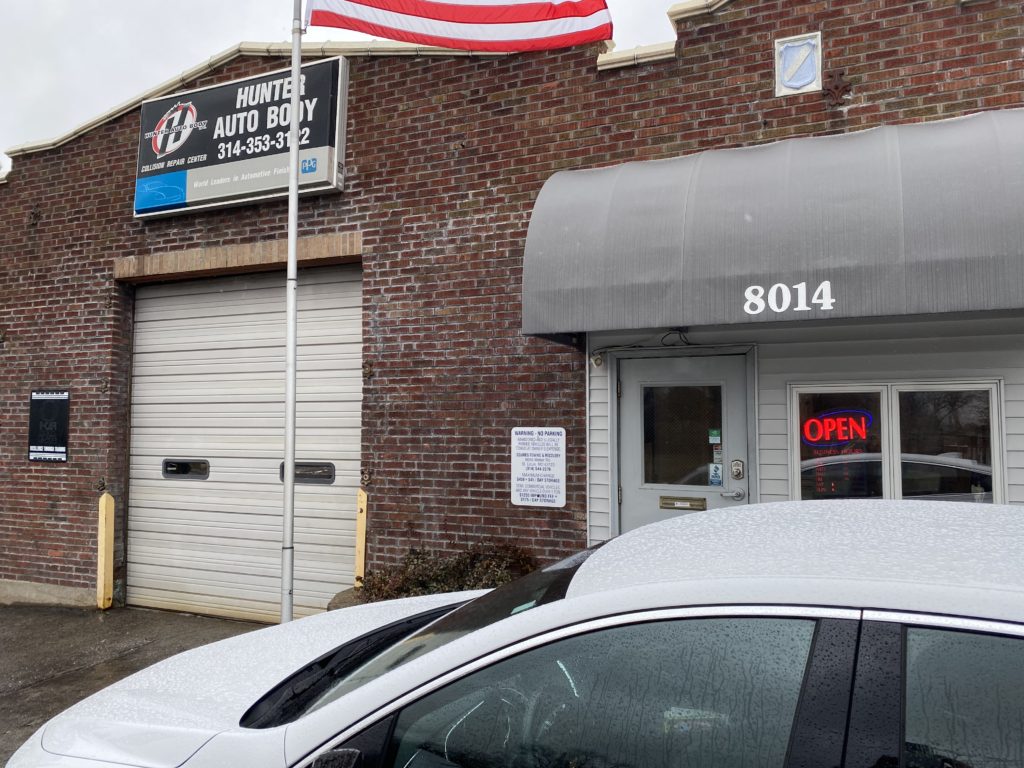 "You changed it specifically because Safeco told you to," Motzkus asked at another point in the call.
After a long pause, the SCA independent appraiser replied, "In a sense. I was told it could affect the volume for every state in the union, so to speak, with this particular client."
"They basically strong-armed you into completely rewriting it," Motzkus said shortly after.
"More or less, yes," Boschert said.
Asked if Boschert's franchise was threatened, the franchisee said neither Safeco nor SCA could do so.
"They know they screwed up" by not negotiating "in-house," Boschert said.
But "reading between the lines," the client could have pulled accounts from every franchise owner and vendor nationwide, Boschert said.
Motzkus asked if that meant Safeco threatened to pull the account from every SCA franchise.
"They didn't come right out and tell me that," Boschert said. But by reading between the lines and "interpret it what I was told, then yes."
That's how it was "interpreted to me," Boschert said.
Motzkus said he didn't think the slashed estimate had anything to do with Boschert.
"It's coming from the client," Boschert said. He said his executive vice president agreed that the franchisee had tried to do the right thing. "My ass is covered,' he said.
"… I wish I could do more, but I can't," Boschert said. The client wanted to "fight it out in court," he said.
It was "obvious" that he wasn't permitted "to do even what I was hired to do," Boschert said.
"… That's what gets me the most. It's like, 'What was the point of me even being involved if I was gonna be told what to do?' … That's not how the whole process is supposed to go."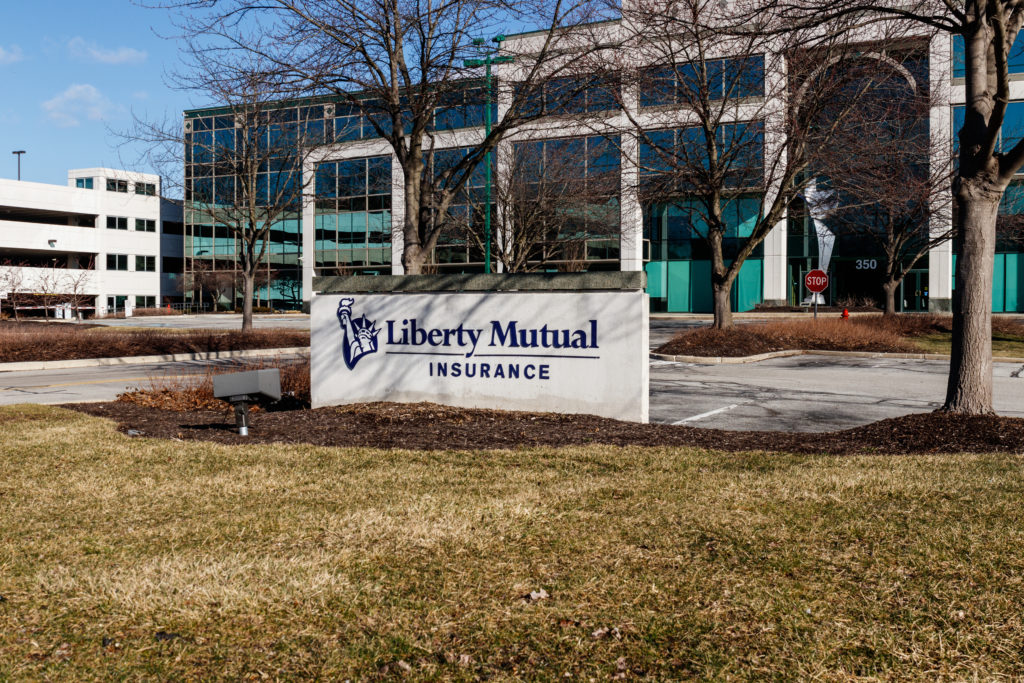 According to Hunter Auto Body co-owner Jack Hunter, Safeco had at first attempted to argue that they can't honor Corbett's invoking of the appraisal clause because she hadn't signed anything. But her policy didn't require a signature to start the appraisal clause, and the shop's attorney was unaware of any state law demanding a signature to invoke the appraisal clause, Hunter said.
APPRAISAL
A. If we and you do not agree on the amount of loss, either may demand an appraisal of the loss. In this event, each party will select a competent appraiser. The two appraisers will select an umpire. The appraisers will state separately the actual cash value and the amount of loss. If they fail to agree, they will submit their differences to the umpire. A decision agreed to by any two will be binding. Each party will:
1. Pay its chosen appraiser; and
2. Bear the expenses of the appraisal and umpire equally.
B. We do not waive any of our rights under this policy by agreeing to an appraisal. (Minor formatting edits.)
Missouri doesn't demand an appraisal clause or specify mandatory language under its minimum requirements for auto insurance policies, 20 CSR 500-2.100, though it does for homeowner's policies under 20 CSR 500-1.100, Missouri Department of Insurance property and casualty consumer affairs manager Jeana Thomas confirmed Feb. 4.
Those minimum homeowners policy requirements call for "competent and disinterested" appraisers.
On Nov. 21, 2019, another SCA representative produced an estimate for $4,512.23 — still a few thousand less than what had been agreed upon. Motzkus said Boschert told him that the RTA being assigned to a local franchisee was an error, that SCA corporate would normally be tasked to handle it.
Neverthless, the fact remains: Safeco's and Corbett's appraisers had already agreed upon what the parties' contract declared to be a "binding" value a month earlier.
At this point, Corbett still possesses her Jetta; no repairs have been completed yet — half a year later.
She has also switched her home and auto to another insurance provider.
Difficulties from the start
Motzkus said Corbett brought the Jetta to Hunter Auto Body on June 26, 2019, for what she thought was a minor repair of a scratch and dent on the door. The shop pointed out three dents on the quarter panel, and Corbett called that damage new and sought repairs there too, according to Motzkus. He said the quarter panel dents lent themselves to a glue-pull repair.
Motzkus said he explained then that refinishing to Volkswagen standards could push the repair from what might seem like a $3,000-$4,000 repair into one past $9,000. (Refinishing to the panel edge of a uniside, and then to the seamless roof, and then "carry over" because of the absence of seam on the other side, according to Motzkus.)
"Safeco didn't appreciate that," Motzkus said.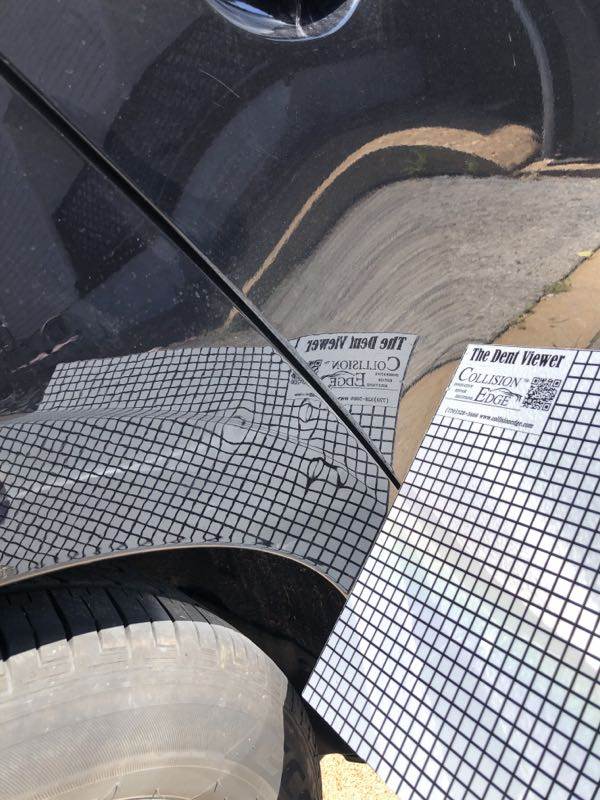 The RTA process itself had a bumpy patch prior to Safeco's fall 2019 about-face. Following the invoking of the appraisal clause, one of Boschert's subordinates originally produced a $1,081.32 estimate July 19, 2019.
"Attached to this message is my damage estimate which was written using the guidelines set forth by the insurance carrier," the SCA subordinate wrote to Corbett on July 19, 2019. "I have already sent a copy of this estimate along with photographs to the insurance adjuster for your claim. If your vehicle is at a shop then a copy should have been provided to them as well. If your vehicle is not at a shop yet, but you plan on taking it to one, I could end up writing a supplement based on additional damages found during the repair. This is a normal part of the process and your shop of choice will work directly with SCA Appraisal Company and the insurance carrier to handle any additional damage found."
It referred her to Liberty Mutual insurance adjuster Matthew Stein for claim- or policy-related questions.
Montanez wrote to the SCA employee on July 23, 2019, noting he had received a copy of the estimate and correspondence from Hunter and Corbett, but hadn't been contacted at all by the independent appraiser.
Montanez attached an $11,326.38 damage report and asked the SCA employee to make changes or contact him about any differences. "We need to complete this as quickly as possible, as I have advised my client to allow the repair facility to continue the repairs and take photos of the process," Montanez wrote. He said he also send the two appraisals to Volkswagen North America.
On July 24, 2019, Stein of Safeco asked Corbett "Is there anything else I can do to assist? I believe the IA that we hired submitted their appraisal and it was about $200 more than the original." Corbett had contacted him July 15, 2019, noting "We need to move forward with the independent appraisal to resolved these issues."
On July 29, 2019, Montanez tried the SCA employee again, noting "I still have not received a response."
Corbett provided this email to Safeco the same day, asking the insurer to request the SCA employee contact Montanez. "I would very much like to see this thing reach an agreement soon."
The same day, Boschert emailed Montanez.
"(T)his estimate was written within the industry standard  repair methods," Boschert wrote. "if the adjuster call me and wants us to match the estimate the we will however that quarter panel is repairable and does not need replacement so therefore this file has been escalated to the insurance companies material damage dept. any questions or anything else you need to contact them as we are just the ia pany that handled the inspection."
The Hunter estimate states the quarter panel would be repaired, and Montanez didn't write for replacement either.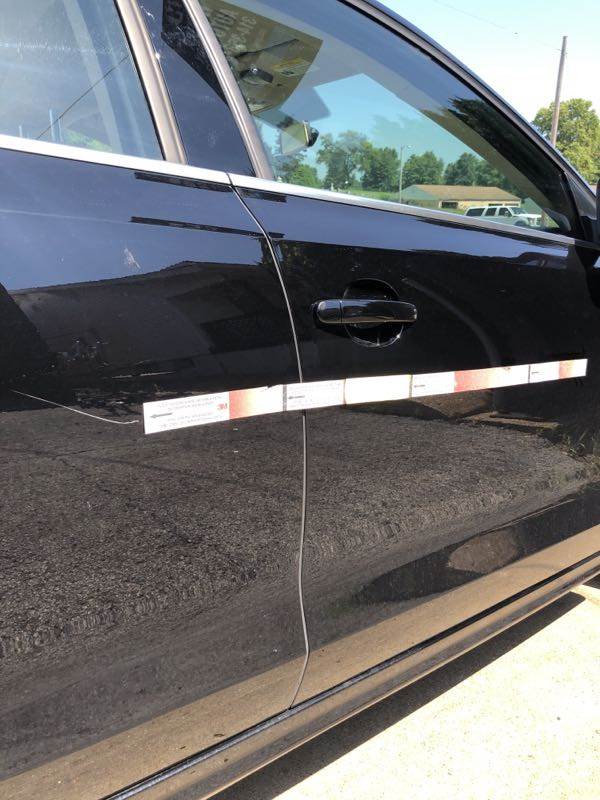 Boschert on July 30, 2019, wrote to Corbett stating "the material damage dept at the insurance company has taken over the handling of this claim myself and my team … are no longer involved you need to talk to them as i cannot help you with this claim."
Montanez on July 30 contacted Boschert and explained that escalation to the insurance company's material damage department was inappropriate. "Sorry this is an RTA and the insurer accepted the RTA, and as such your adjuster … must negotiate the claim with me."
"Maybe you do not know what or how the Right To Appraisal works. Either the insurer or the insured can invoke the appraisal clause. The insurer and claimant will both choose an independent competent person to view the vehicle and discuss the costs of the repairs without any outside influence."
On July 31, 2019, Boschert explained he was the appraiser's supervisor and that "yes they are honoring the rta." He wrote that he didn't feel "such a small amount of damage" merited an $11,000 repair.
"I spoke with Paul at liberty mutual and he wants me to attempt to reach an agreed price with you," Boschert wrote. "however we are very far apart I feel there are a lot of operations on your estimate that are not needed so my question is are you willing to negotiate on any of the fluff? or no"
"Hang on Jason, you guys need to make up your minds. Are you honoring the RTA or not?" Montanez wrote back.  "Additionally, we have not discussed anything and you are making assumptions.
"Please refrain from making accusations about 'fluff', all operations can be supported by the procedural pages and VWAG erWin documents.
"Please give me a list of what operations are needed or warranted, and we can discuss any operations you need explained."
Hunter said Boschert was silent on the matter for a while, and the two sides had been unable to agree on an umpire. Motzkus contacted Boschert in October to try to work out the issue after verifying with Montanez this would be OK. After some conversation between Motzkus and Boschert, Boschert submitted the $8,043.06 appraisal. Montanez agreed to it Oct. 24, 2019.
"I was told by my client they want to end this and get moving on, so I will agree with the cost on this estimate," Montanez wrote. "Please inform your client we have agreed and they can pay the insured and we can close this case."
Images:
Suzanne Corbett's 2017 Volkswagen Jetta SE showed damage to its passenger side. (Provided by Hunter Auto Body)
Hunter Auto Body is shown. (Provided by Hunter Auto Body)
A Liberty Mutual call center in Indiana is seen. (jetcityimage/iStock)
Share This: