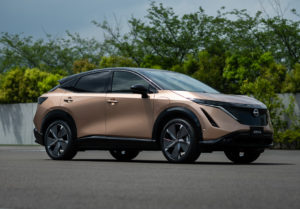 Nissan this month announced it would late next year sell its first electric crossover, the Ariya, starting at "around $40,000."
The vehicle, which in its longer-range two-wheel drive format is expected to get 300 miles per charge, seems to reinforce the idea that repairers will encounter a boom in electrified vehicles this decade.
This could demand new safety and repair precautions from shops. For example, the 2016 Nissan Leaf manual specifically warns even owners not to get their batteries too hot in a paint booth.
"The Ariya, a key model in Nissan's plan to roll out 10 new models in 20 months, demonstrates our commitment to meeting customer demand for crossovers with the most advanced electrified, automated and connected technologies," Nissan Chief Operating Officer Ashwani Gupta said in a statement July 15. "The company expects sales of its EVs and e-POWER electrified models to be more than 1 million units a year by the end of fiscal 2023. The Ariya will play a significant role in attaining that goal."
By comparison, the Leaf has sold nearly 500,000 units combined in the decade since it arrived in 2010.
Asked about lightweighting and crash protection in the Ariya, Nissan electric vehicle and crossover spokesman Jeff Wandell wrote in an email July 16 that "we're not sharing these types of details just yet."
However, Nissan development chief product specialist Makoto Fukuda gave collision repairers some insight into the structure during an interview Nissan published July 15.
Fukuda called structural rigidity "a priority for us, especially with the upper body" of the Ariya.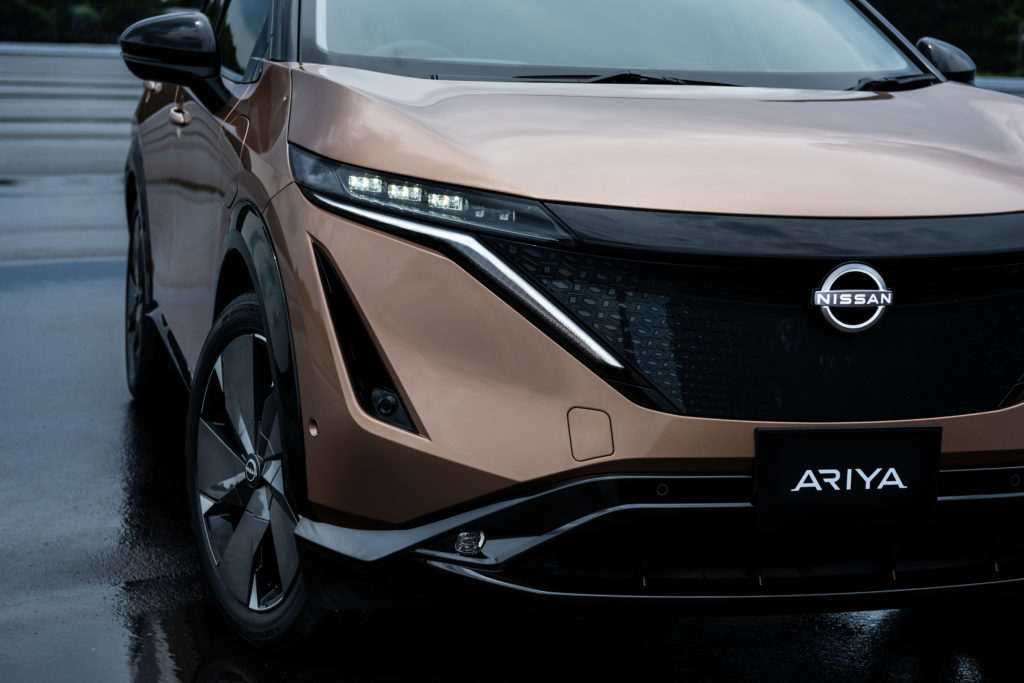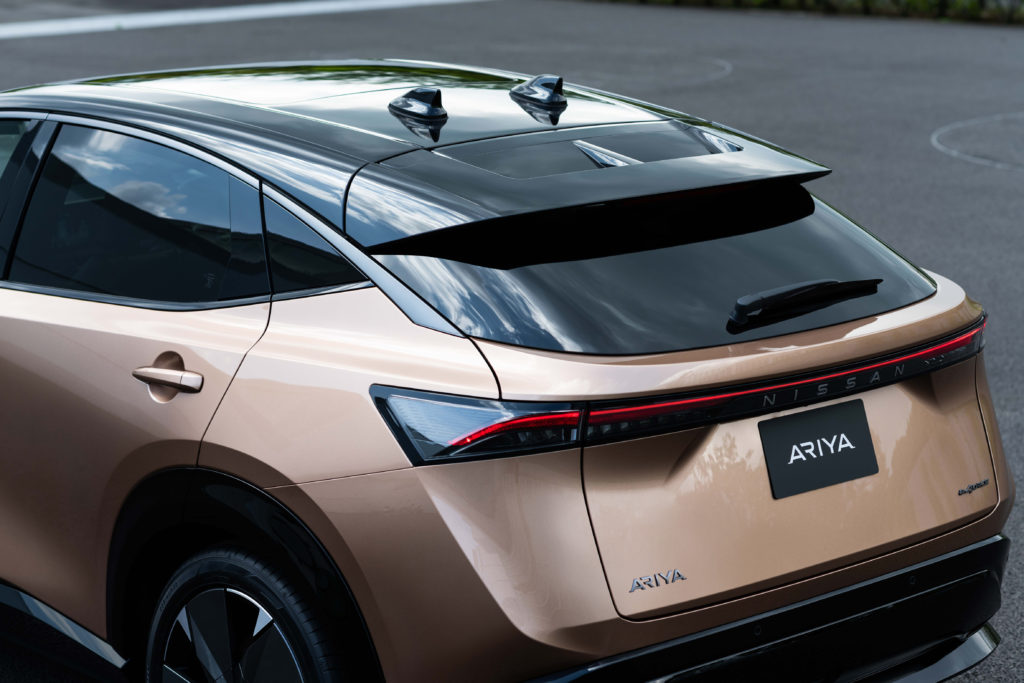 "Usually, it's a challenge to increase the structural rigidity of crossovers because of their inherent wide openings, specifically the rear door," he continued. "We knew where to reinforce the vehicle to improve upper structural rigidity. We also linked the upper body and the battery casing together to enhance rigidity of the lower body area. We engineered the vehicle as a total entity in terms of rigidity, making it one very solid form that contributes to a high level of confidence for the driver."
He said the battery's location "in the middle under the interior floor" gives the vehicle a nearly 50:50 weight distribution, "which is akin to sports cars."
"We also incorporated high-performance dampers, a sporty multilink suspension and soft motor mounts to really enhance the vehicle's handling," Fukuda said.
More information:
Nissan, July 15, 2020
Nissan, July 15, 2020
Featured images: The Japanese version of the electric crossover Nissan Ariya is shown. (Provided by Nissan)
Share This: