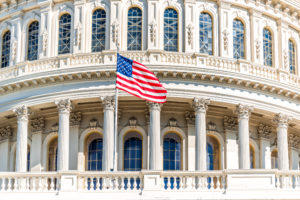 We've covered some potentially big PPP news out of Washington, D.C. lately in the form of support for a second round of checks and easier loan forgiveness, though no legislation has yet cleared Congress.
However, we've encountered a few other Paycheck Protection Program items we thought readers might find interesting. Here's our PPP reporter's notebook.
What to do while Congress deliberates easier forgiveness?
We asked collision industry financial advisor Brad Mewes about the idea of waiting to see what Congress does before applying for PPP loan forgiveness. Was he advising his clients that way, and was there any reason not to wait to apply?
"Most of my clients want to apply as soon as possible," said Mewes, the principal of Supplement Advisory who also runs the COVID19Loans.org consulting business. "The primary reason is that they have spent the money in accordance with the loan provisions and they're ready to be done with the government telling them what they can and can't do. Additionally, many want to receive a definitive answer that their loan is indeed forgiven, rather than waiting and hoping.
"The majority of my clients have concluded their covered period, exhausted their funds, and documented accordingly. For them there is no benefit to waiting.
"Additionally, if there is a second round of PPP funding it is probable that a business will be required to have already exhausted their original PPP funds."
However, Mewes said no actual deadline exists to apply for forgiveness, but "your loan is only deferred for a maximum of 10 months until it becomes payable (may be less depending on your lender and loan docs)."
(The usual caveat: This isn't meant as legal or financial advice. Consult with your own qualified financial and/or legal counsel before taking action.)
Sen. Kevin Cramer, R-N.D.; Thom Tillis, R-N.C.; Bob Menendez, D-N.J.; and Kyrsten Sinema, D-Ariz., have sponsored legislation to easily forgive PPP loans through $150,000.
U.S. Rep. Angie Craig, D-Minn., during an July 17 House Small Business Committee hearing asked Treasury Secretary Steven Mnuchin for his view on what dollar value could avoid a formal forgiveness process. Or, she asked, should small businesses should be told, "'Get your materials ready; everybody's gonna have to fill out this loan forgiveness application.'" (Thanks to Rev's transcript for helping us quickly find quotes.)
Mnuchin said he was "somewhat hesitant" to permit an outright "blank check," where a PPP loan of $150,000 or less meant "you don't have to do anything."
He said he was concerned about fraud and desired that oversight committees felt the PPP money had been spent properly.
"I think some level of reporting in a simple way is important," he said.
But he also express support for forgiving "small loans" earlier in the hearing.
"I think that's something we should consider," he told Ranking Member Rep. Steve Chabot, R-Ohio.
Ten days later, Sens. Marco Rubio, R-Fla., and Susan Collins, R-Maine, unveiled a bill containing a separate streamlined-forgiveness proposal. Senate Majority Leader Mitch McConnell, R-Ky., called it part of a series of bills comprising Republicans' "HEALS Act" COVID-19 effort.
Efforts on popular Senate bill
Cramer's Senate Bill 4117 forgiveness alternative is up to 25 sponsors, including some Democrats. Given the benefit to businesses and the support for the concept, we asked Cramer and co-sponsor Sen. Bob Menendez, D-N.J., if they would try to pass the narrow bill on its own.
We also asked if Menendez and Cramer had been trying to get their measure added to the Democrats' omnibus COVID-19 proposal to hedge their bets. (Cramer has already called for his fellow Republicans to use the language instead for their HEALS Act.)
"Senator Cramer is calling for the legislation to be considered in bipartisan negotiations and fully added to the HEALS Act," Cramer communications director Jake Wilkins wrote in an email Thursday.
"For our economy to recover, America needs its small businesses to succeed," Menendez said in a statement Thursday. "Our bipartisan proposal will eliminate the hurdles and provide needed financial help to some of our smallest, most vulnerable neighborhood businesses without delay.  I'll continue to work to ensure PPP forgiveness for small businesses is part of any stimulus package passed by the Senate."
Trade groups urge House forgiveness bill
On Friday, the Society of Collision Repairer Specialists, SEMA and Auto Care Association and 141 other business groups urged U.S. House leaders to pass that chamber's version of Cramer's bill.
House Resolution 4777, the "Paycheck Protection Small Business Forgiveness Act" would "forgive all PPP loans of less than $150,000 upon the borrower's completion of a simple, one-page forgiveness document," according to the business groups.
The letter to U.S. House Speaker Nancy Pelosi, D-Calif.; Minority Leader Kevin McCarthy, R-Calif.; and the House Small Business Committee heads cited research by AQN Strategies which found society would come out ahead if all loans $150,000 and under were forgiven — even if some of the recipients should have paid back some money.
AQN mentioned the complexity of the 11-page forgiveness application released by the Small Business Administration on May 15. (The SBA appears to have since split the document into a four-page form and seven pages of instructions. A fifth page on the form is optional.)
AQN pointed out that a form like that would cost the small business $2,000-$4,000 in time or third-party expense and cause banks to lose money when smaller-dollar loans mature. However, the government in June released an "EZ" version involving a three-page form and four pages of instructions.
"Small businesses and their employees are the backbone of our nation's economy and communities," the trade groups wrote. "Their time and resources would be better focused on getting the economy safely back up and running, not processing burdensome paperwork."
According to the SBA, more than two-thirds of all PPP loans were $50,000 or less, and more than 86.5 percent of all PPP loans were $150,000 or less. Yet loans of $150,000 or less only represented about $142.2 billion (nearly 27.3 percent) of the nearly $521.5 billion loaned out in the PPP program through June 30.
Loan forgiveness portal opens Aug. 10
The SBA said lenders could submit borrowers' forgiveness information through a new PPP Forgiveness Platform online portal starting Aug. 10. However, congressional action could push that date back, it said.
"This platform makes available a user interface for Lenders to upload required data and documentation, monitor the status of the forgiveness request, and respond to SBA in case of an inquiry or if SBA selects the loan for review," the SBA wrote in a July 23 notice to lenders. "The PPP Forgiveness Platform will go live and begin accepting Lender submissions on August 10, 2020, subject to extension if any new legislative amendments to the forgiveness process necessitate changes to the system."
Lenders must issue a decision on forgiveness 60 days after receiving an application, and SBA expects to cut a check to the lender within 90 days.
Selling a business with a PPP loan?
A small business might encounter difficulty selling a business with a PPP loan still on the books, based on a report from U.S. Rep. Troy Balderson, R-Ohio.
During a House Small Business Committee hearing July 17, Balderson told SBA Administrator Jovita Carranza he had heard "more and more" about a lack of clarity on PPP forgiveness — specifically when there's a desire to sell a business.
He described a situation where a business owner took out a PPP loan, but "now they cannot sell their business with this forgivable loan on the books."
Carranza said the SBA would have to talk with the Treasury Department about how to manage forgiveness in such a situation.
"We haven't addressed that at this point," she said.
The exchange draws attention to the concept of mergers and acquisitions with a PPP loan in the mix. The topic is particularly relevant in light of significant auto body sector PPP usage and a recent resurgence of interest in buying body shops.
Based on an analysis law firm K&L Gates published June 22, it's certainly possible to buy or sell a company with a PPP loan, but "complications" might arise. However, K&L Gates also reported that PPP issues can be handled with mechanisms "similar to the tools used to deal with many existing business, legal, regulatory, and tax issues."
Check out the K&L Gates article here. Obviously, neither it nor our coverage here are meant as formal legal advice; consult with your own qualified counsel before taking action.
Mnuchin: Keep using remaining PPP money for businesss
Congress appropriated $659 billion for PPP loans. As of 5 p.m. Thursday, 5,459 PPP lenders had approved more than 5.06 million loans for a combined nearly $520.9 billion of the pool disbursed. The average loan was $102,859. That's nearly $140 billion left in play
Burchett asked Treasury Secretary Steven Mnuchin July 17 — back when slightly even more money remained in the kitty — what should be done with the remaining PPP money.
Mnuchin proposed reauthorizing the program and permit "a second check" to businesses suffering the most rather than reabsorbing the money back to the U.S. budget. "We should use a revenue test" with a benchmark of "something significant," he said.
Be heard: Congressional contact information can be found here.
More information:
"Procedures for Lender Submission of Paycheck Protection Program Loan Forgiveness Decisions to SBA and SBA Forgiveness Loan Reviews"
Small Business Association, July 23, 2020
Trade groups' letter on House Resolution 4777
SCRS, SEMA, Auto Care Association et al, July 31, 2020
"COVID-19: BUYING AND SELLING PPP BORROWERS"
SBA Paycheck Protection Program website
SBA PPP loan forgiveness application
SBA, June 16, 2020
SBA "EZ" loan forgiveness application
SBA, June 16, 2020
"Oversight of the Small Business Administration and Department of Treasury Pandemic Programs"
U.S. House Small Business Committee YouTube channel, July 17, 2020
Images:
The U.S. Capitol is shown. (krblokhin/iStock)
The Small Business Administration seal is shown. (Provided by U.S. government)
Share This: