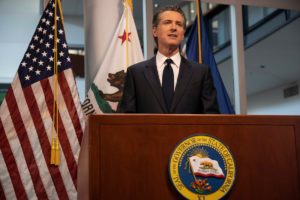 Citing climate change and air quality, Democratic Gov. Gavin Newsom on Wednesday ordered the California Air Resources Board to require zero emissions from all 2035 new car and passenger trucks.
He told the agency to seek rules "requiring increasing volumes of new zero-emission vehicles sold in the State towards the target of 100 percent of in-state sales by 2035" — which means California auto body shops might start to see an uptick in electric or hydrogen fuel cell cars sooner than 15 years from now.
"The executive order will not prevent Californians from owning gasoline-powered cars or selling them on the used car market," Newsom's office wrote in a news release.
The governor's office noted that 15 countries already had planned to phase out internal combustion engines.
Newsom's office has not yet returned an email mid-Wednesday afternoon asking for clarification on whether he was banning sales of new hybrid and plug-in hybrids. The former would still lean heavily on an internal combustion engine, but the latter would only need to use it after a battery able to support short-range commutes was depleted. Continue to check Repairer Driven News for updates.
As the market stands today, banning all gas engines would seem to remove a lower-priced mode of transportation for lower-income Californians. That would seem at odds with Newsom's order declaring California "must prioritize clean transportation solutions that are accessible to all Californians, particularly those who are low-income."
However, Newsom's office argued in a news release that by 2035, "zero-emission vehicles will almost certainly be cheaper and better than the traditional fossil fuel powered cars. The upfront cost of electric vehicles are projected to reach parity with conventional vehicles in just a matter of years, and the cost of owning the car – both in maintenance and how much it costs to power the car mile for mile – is far less than a fossil fuel burning vehicle."
Newsom also ordered a similar 2035 rule for all "drayage trucks" (trucks hauling cargo). Other medium- and heavy-duty trucks will be required to comply by 2045 "everywhere feasible," the order states.
Assuming Newsom and California make good on this plan, it'll be interesting to see the effect on vehicle bodies over the next 15 years.
Of course, things might not need to get too crazy — vehicles like the 2017 Chevrolet Bolt have shown OEMs can produce a long-range electric vehicle using existing steel and aluminum options. Vehicles like the 2016 Toyota Mirai demonstrate the same thing for zero-emission fuel cell cars.
California already incentivizes OEMs to build a certain amount of zero-emission or plug-in hybrids annually with the issuance of credits for such production.
"Manufacturers with higher overall (California) sales of all vehicles are required to make more ZEVs," CARB's website states. "Requirements are in terms of percent credits, ranging from 4.5 percent in 2018 to 22 percent by 2025."
The state also works with (or fights with) the federal government to set rules for cutting emissions on gas-powered cars. Such standards have contributed to the burst of lightweighting repairers have encountered over the past few years.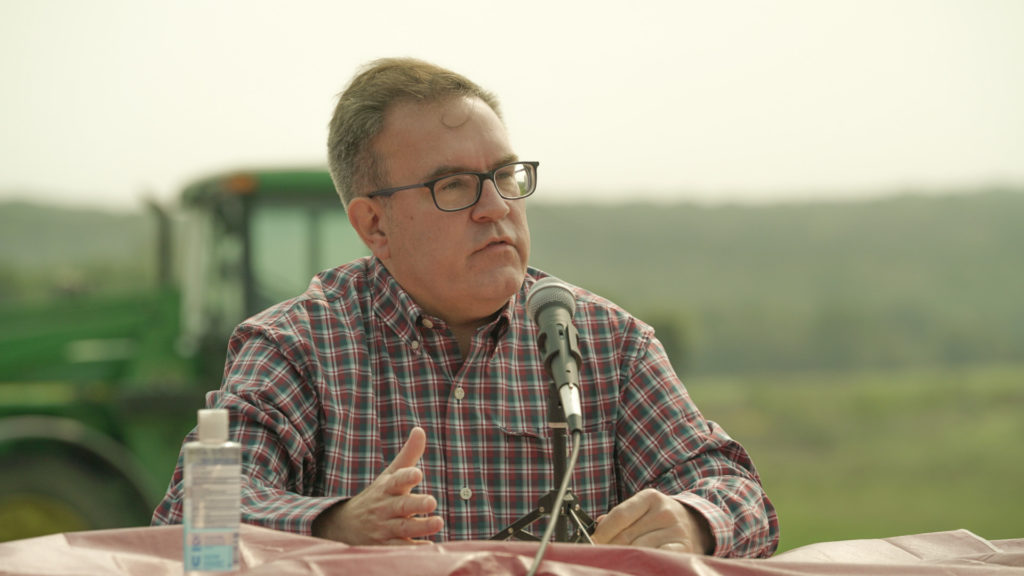 However, the Environmental Protection Agency in March announced it would change what were supposed to be emission reductions of nearly 5 percent a year to 1.5 percent cuts through 2026.
"We are delivering on President Trump's promise to correct the current fuel economy and greenhouse gas emissions standards," EPA Administrator Andrew Wheeler said in a statement at the time. "Our final rule puts in place a sensible one national program that strikes the right regulatory balance that protects our environment, and sets reasonable targets for the auto industry."
The agency said this would set an average fuel economy target of 40.4 mpg between 2021-26 compared to 46.7 mpg in 2025 under the old format. (Real-world fuel economy ends up being about 20 percent lower.)
California and other states sued the EPA and Department of Transportation in May, and some OEMs in August committed to follow a similar framework as originally planned through 2026.
"The federal agencies used questionable science, faulty logic and ludicrous assumptions to justify what they wanted from the start: to gut and rewrite the single most important air regulation of the past decade," CARB Chair Mary Nichols said in a May 27 statement. "Despite all the hype, this rule is a loss for America, as evidenced by their own analysis. Because of this change, we will breathe more polluted air, suffer more premature deaths AND see a net loss of jobs in the automobile industry."
More information:
"Governor Newsom Announces California Will Phase Out Gasoline-Powered Cars & Drastically Reduce Demand for Fossil Fuel in California's Fight Against Climate Change"
Gov. Gavin Newsom's office, Sept. 23, 2020
California Executive Order N-79-20
Gov. Gavin Newsom's office, Sept. 23, 2020
Images:
Democratic California Gov. Gavin Newsom is seen Sept. 9, 2020. (Office of the Governor of California via Wikimedia Commons)
Environmental Protection Agency Administrator Andrew Wheeler is shown. (Provided by EPA)
Share This: