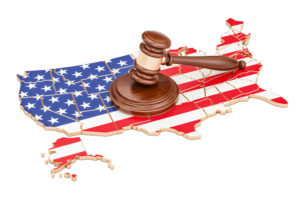 Some significant new developments have occurred in the plethora of collision repairer-insurer lawsuits consolidated before the U.S. Middle District of Florida.
The U.S. District Court system on Aug. 26 returned Mississippi body shops' tortious interference case to that venue without objection from defendant Progressive. However, it and multiple other insurers the same day opposed transferring similar lawsuits back to federal courts in New Jersey, Kentucky, Virginia and Missouri. 
On Sept. 10, Middle District of Florida Judge Gregory Presnell dismissed with prejudice Pennsylvania, Alabama and Illinois body shops' price-fixing and boycott lawsuits against multiple large insurers.
Five days later, an Oregon repairer announced he would voluntarily dismiss a case alleging a GEICO price-fixing and boycott effort involving DRP shops.
Finally, Presnell on Sept. 16 and 17 dismissed two Pennsylvania actions tied to AOBs after plaintiff Professionals Auto Body missed a deadline. It's unclear, however, if the dismissals of the shop's lawsuits — one involving several million dollars — are final.
Here's a roundup of what happened:
Mississippi
The Eleventh Circuit Court of Appeals in March reversed Presnell's dismissal of two Mississippi body shops' (AutoWorks Collision Specialist and Walkers CollisionCenter) allegations of tortious interference against Progressive but upheld the judge's scrapping the rest of the case.
The 28 appealing repairer plaintiffs had alleged tortious interference, quantum meruit, Mississippi Code violation and antitrust claims against 11 insurers.
Mississippi repairers sought an en banc hearing, but were refused by the Eleventh Circuit on June 9.
Following that decision, Presnell ordered repairers and insurers in the surviving appealed lawsuits and other associated cases to say what they'd like to happen next. He also asked if the parties wished him to continue hearing the lawsuits.
"With deference to the Court's discretion, undersigned counsel respectfully advise the Court that, with the exception of the two Mississippi body shop Plaintiffs, all of the parties prefer that this Court retain jurisdiction and adjudicate all state law claims," attorneys for the repairers and insurers wrote in a July 10 stipulation.
Though Progressive wished to keep the Mississippi allegations in Presnell's court, Presnell agreed earlier this month with the shops' idea of sending the case back to the Magnolia State.
"I believe the just and efficient handling of the remaining state law claims will best be served by remand to the United States District Court for the Southern District of Mississippi, from which it was originally transferred," he wrote. "Since no federal claims remain, that court may decide that it is prudent to decline to exercise jurisdiction over the state law claims."
Progressive ultimately didn't object when the Judicial Panel on Multidistrict Litigation proposed approving the transfer. The case originally known as Capitol v. State Farm returned to the Southern District of Mississippi on Aug. 26.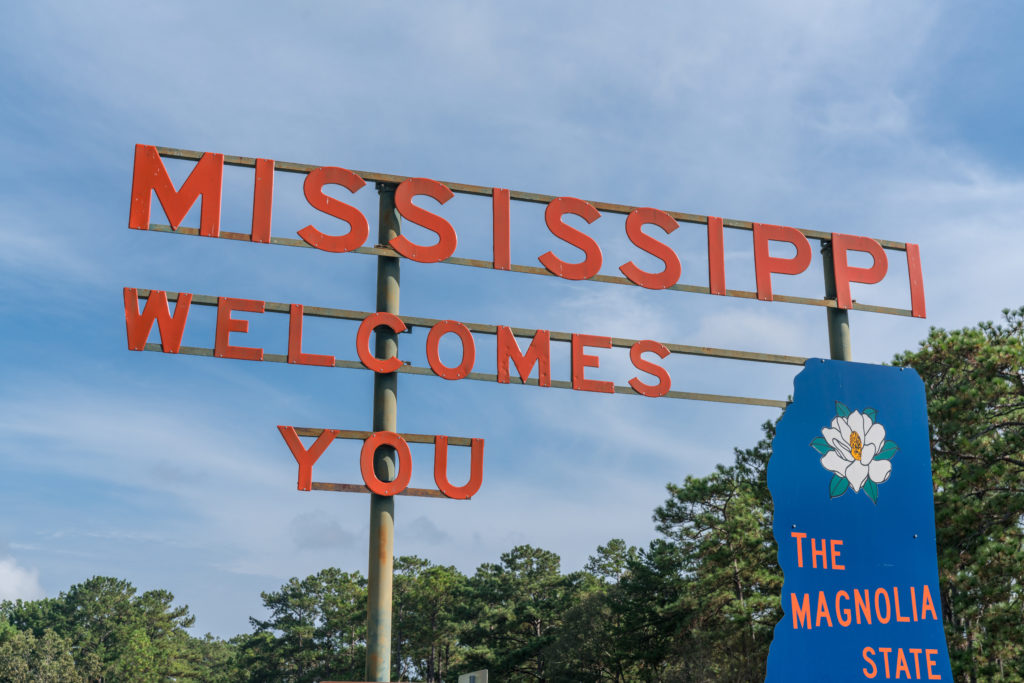 Kentucky, Virginia, New Jersey and Missouri
The Mississippi case was one of a few Middle District of Florida collision repair lawsuits to reach the Eleventh Circuit.
The Eleventh Circuit also ruled 8-1 in 2019's Quality v. State Farm decision that Presnell correctly dismissed eight body shops in four states' lawsuits alleging insurer antitrust violations and unjust enrichment.
However, it overturned Presnell's dismissal of state-level tortious interference allegations in Campbell v. State Farm (Kentucky), Lee Pappas v. State Farm (Virginia), Quality v. State Farm and Ultimate v. State Farm (New Jersey) and Concord v. State Farm (Missouri).
Though all the shops and insurers involved in those cases told Presnell on July 10 they'd like to continue in his court, the judge recommended sending the litigation back to the four states' respective federal courts. Presnell said if it were up to him, he'd have the state-level judicial systems decide the nonfederal issue.
"In its opinion, the circuit court noted that its reversal of the tortious interference claims related only to the district court's group pleading rationale, leaving open the question whether the Complaints were subject to a 12(b)(6) dismissal for failure to state a viable claim," Presnell wrote Aug. 17. "The circuit court also noted that, because the federal antitrust claims have been eliminated, the district court may well decide to exercise its discretion to decline to exercise pendent jurisdiction over the tortious interference claims pursuant to 28 U.S.C. § 1367. Id. at 1276.
"These cases are among 27 cases that have been actively litigated before me over the past six years. The cases are still at the pleading stage and now involve only state law tortious interference claims. No discovery has commenced and the parties are in the process of briefing the tortious interference claims. If left to my discretion, I would decline to exercise pendent jurisdiction over these claims. However, this is a decision best left to the respective transferor courts. Accordingly, I suggest that the panel remand these cases."
Insurers opposed the idea in filings before the Multidistrict Litigation Panel. They argued that sending the cases back to the Virginia, Kentucky, New Jersey and Missouri federal courts created inefficiency if those courts held on to the litigation.
"The Amended Suggestion seems to envision that the transferor courts will decline to exercise pendent jurisdiction in each of these five cases," the insurers wrote in a Sept. 10 motion to vacate the remand order. "But each transferor court may decide the opposite, and exercise supplemental subject matter jurisdiction. If that happens, the cases will
proceed individually, in separate courts, without the efficiency and convenience of the MDL. And if the transferor courts deny the pending 12(b)(6) motions, discovery and other pretrial proceedings will proceed separately. As the Amended Suggestion notes, no discovery has commenced in these five cases. Even if the motions to dismiss are granted, appeals would proceed in four circuits, instead of one, as they proceeded (in a consolidated proceeding) following the first dismissal."
The insurers also pointed out that the shops had indeed joined with them July 10 to encourage keeping the cases before Presnell. That stipulation also stated:
Counsel for all parties to the pending actions included in these MDL proceedings have conferred again concerning the Court's exercise of supplemental jurisdiction over state law claims in all remaining cases. All counsel acknowledge that this Court and the 11th Circuit have already invested extensive judicial resources into the resolution of these claims. The Quality en banc opinion provided significant guidance on the state law claims still before this Court. The panel opinion in the consolidated Automotive Alignment case is additionally instructive. All counsel further agree that a single federal forum provides overwhelming efficiencies for all parties and is significantly more advantageous than starting all over again in various state courts which will result in piecemeal and potentially conflicting or inconsistent resolutions.
The repairers so far haven't filed any sort of objection to the insurers' objection.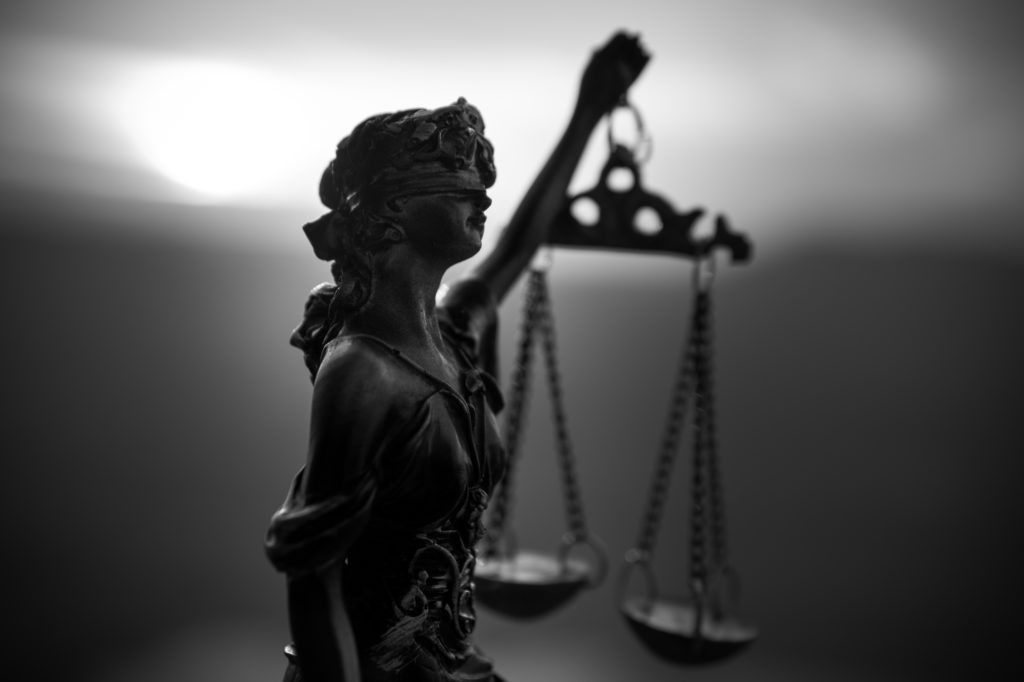 Pennsylvania, Alabama, Illinois
AASP v. State Farm and AASP v. Erie (Pennsylvania), Kallemeyn v. 21st Century (Illinois) and Only One v. State Farm (Alabama) levied federal antitrust price-fixing and boycott allegations against major insurers. The cases were stayed pending the outcome of other Middle District of Florida cases appealed to the Eleventh Circuit.
None of these pieces of Pennsylvania, Illinois and Alabama litigation included the state-level allegations found in related lawsuits, such as tortious interference. However, they raised other points made by sister cases who had appealed to the 11th Circuit.
The Pennsylvania, Alabama and Illinois cases also contained one interesting allegation not found in earlier litigation.
"Very tellingly, in Pennsylvania, a Progressive representative explained that body shops do not 'affect pricing,' the insurance companies get together to determine rates and new rates would probably be determined by a 'big meeting' scheduled for April, 2015," AASP v. State Farm states. The same allegation appears in the other three cases.
"This collusion is not limited to Pennsylvania," AASP v. State Farm continues. "Explicit statements made by representatives of various Defendants, including State Farm, establish the agreement by and between the Defendant insurers is national in nature, knowing and intentional."
However, Presnell observed Sept. 10 that the repairers had missed an Aug. 28 deadline to respond to insurers' motions to dismiss. Worse, he also found that the Pennsylvania, Illinois and Alabama repairers had missed another critical deadline and amended their complaint too late back in 2015.
Based on an Eleventh Circuit ruling against shops in Utah and Indiana who missed a deadline, "this Court lacks jurisdiction over these untimely filed Amended Complaints," Presnell wrote.
"Moreover," he continued, "the First Amended Complaints in these four MDL cases assert only antitrust claims, and even if the Court had jurisdiction, these claims would be precluded by the Eleventh Circuit opinion" in Quality v. State Farm.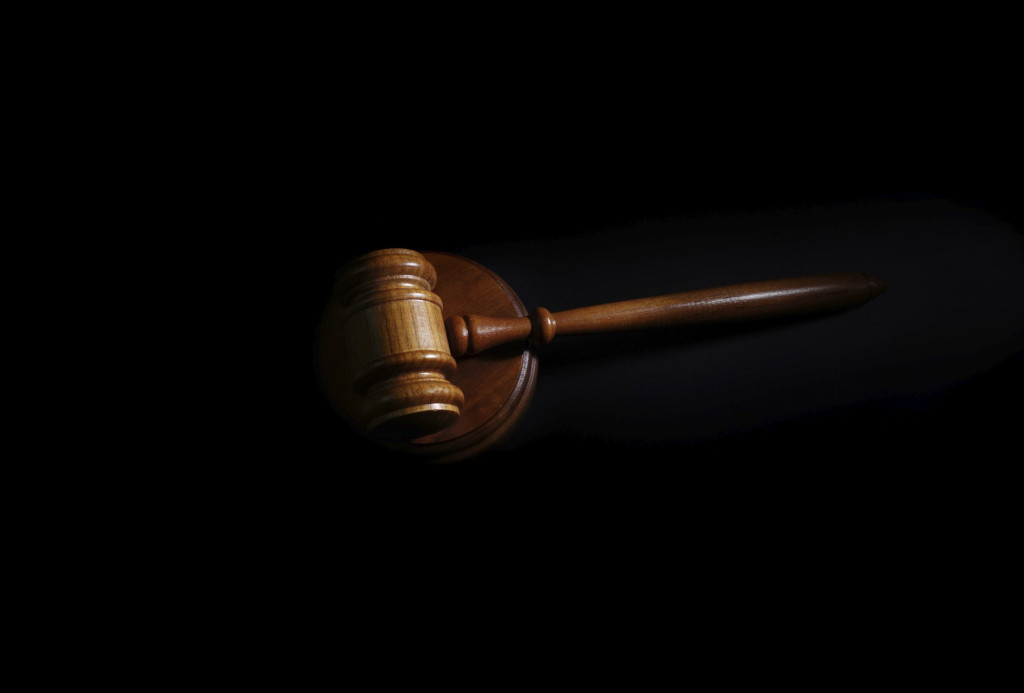 Oregon
The 2017 Oregon case Leif's v. GEICO at first glance seems similar to the Leif's v. State Farm litigation the shop filed in 2014 against GEICO and other insurers.
But while Leif's v. State Farm accused insurers of collaborating between themselves to fix prices and boycott the shop, Leif's v. GEICO accused the carrier of conspiring with ARX direct repair program shops to fix prices and boycott the facility.
Presnell closed Leif's v. State Farm in late 2015 after Leif's failed to amend its initial lawsuit in response to a dismissal without prejudice. But the matter lingered on with GEICO's 2015 request for $52,205.50 in attorney's fees and at least another $10,000 in a supplement; the insurer claimed that Leif's knew the case wouldn't survive a motion to dismiss.
After all the relevant Eleventh Circuit appeals wrapped up this year, Presnell denied that motion.
"Since a split panel of the 11th Circuit initially concluded in the Quality Auto case that all of Plaintiff's claims were viable, and the 11th Circuit en banc opinion upheld at least one of their claims, the Court cannot conclude that Plaintiff's Complaint was filed in bad faith," Presnell wrote in July.
Leif's v. GEICO had been stayed pending Eleventh Circuit proceedings. On July 10, both GEICO and Leif's said they were ready to go and set out a schedule through early September. On Sept. 8, Leif's asked for and received an extension through Sept. 21.
"The purpose for this second request for extension of deadline is to provide the parties with time to complete active settlement negotiations," shop's counsel wrote.
But on Sept. 15, Leif's motioned to dismiss the case.
"Leif's Auto Collision Centers, LLC ("Leif's Auto") is a family-owned business located in Portland, Oregon. Current circumstances in Portland, Oregon (COVID-19, riots, uncontrolled forest fires) have negatively impacted Leif's Auto's business," the shop wrote. "As a result, at present, Leif's Auto cannot responsibly pursue its claims against Government Employees Insurance Company ("GEICO") on the other side of the country."
Presnell on Thursday ordered the case dismissed without prejudice, which means Leif's could try again if circumstances improve. Both Leif's and GEICO were to pay their own legal costs.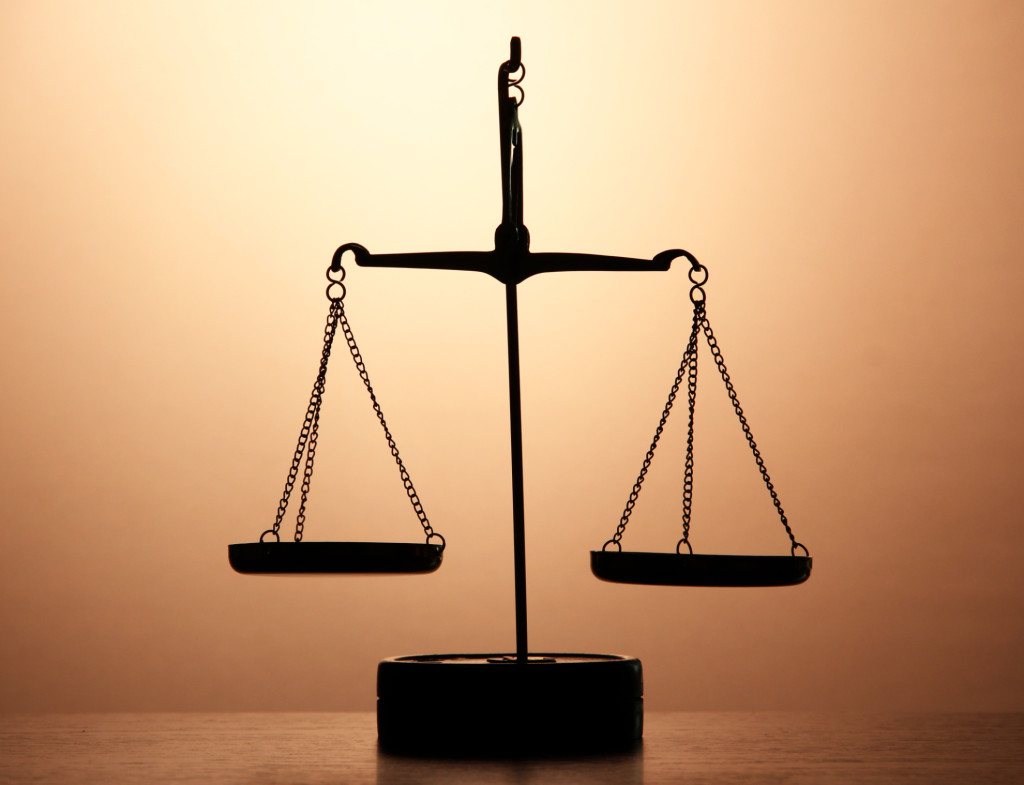 Pennsylvania II
Professionals Auto Body joined in the unsuccessful AASP lawsuits mentioned above.
But the Pennsylvania shop also filed two separate cases of its own tied to assignment of benefits authorizations for first- and third-party customers it alleged weren't fully reimbursed.
Professionals v. First Choice seeks nearly $8 million combined from multiple insurers, including big names like State Farm, GEICO and USAA, while Professionals v. Kemper demands $59,424.97 from Kemper and TVM Building Products. Both cases allege bad faith, breach of contract, quantum meruit, unjust enrichment and intentional interference.
The cases had been in the U.S. Western District of Pennsylvania, but insurers successfully petitioned for the two lawsuits to join the slew of multidistrict litigation cases before Presnell. Both cases were later stayed to await Eleventh Circuit proceedings.
Presnell gave the body shop until Aug. 21 to file responses to the insurance industry's motions to dismiss. A related case, Professionals v. Progressive, already survived one motion to dismiss in the Western District of Pennsylvania.
"Plaintiff has failed to file a response, and the motions stand unopposed," Presnell wrote of Professionals v. First Choice on Thursday, using nearly identical language for a Sept. 16 order in Professionals v. Kemper.
He ordered both complaints dismissed and directed the clerk to close the file.
However, the order doesn't state whether the cases were dismissed with or without prejudice. The former would deny the shop a chance for a redo, while the latter would keep the repairer's option open.
"I'm waiting to hear what our next step will be," Professionals Auto Body owner Ron Peretta wrote in an email Tuesday.
Images:
Repairers in multiple states sued insurers in a series of cases consolidated before the Middle District of Florida. (AlexLMX/iStock)
A Mississippi welcome sign is seen. (pabradyphoto/iStock)
A statue of Lady Justice is shown. (iZeferli/iStock)
A gavel is shown. (zimmytws/iStock/Thinkstock)
A scale is shown. (belchonock/iStock/Thinkstock)
Share This: