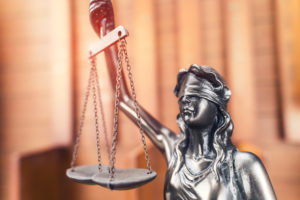 The Eleventh Circuit Court of Appeals on Friday reversed the dismissal of two Mississippi body shops' allegations of tortious interference steering against Progressive.
However, the three-judge panel upheld U.S. Middle District of Florida Judge Gregory Presnell's decision to dismiss with prejudice the other tortious interference, quantum meruit, Mississippi Code violation and antitrust claims brought by 28 Mississippi collision repairers against 11 insurers.
The Eleventh Circuit also Friday dealt a different but potentially also fatal blow to numerous auto body shops in Indiana and Utah who'd attempted similar lawsuits against insurers. Those cases were Gary Conns Collision et al v. State Farm et al (formerly known as IABA et al v. State Farm et al) and Alpine Straightening et al v. State Farm et al, respectively.
According to the opinion by Judge William Pryor Jr. on behalf of himself, Judge Beverly Martin and District Columbia Circuit Judge Gregory Katsas, the lower court erred in permitting the Indiana and Utah cases to continue. The trio held that because the Indiana and Utah shops missed a deadline to file amended complaints, orders dismissing both their first amended complaints without prejudice stood.
The collision repairers in the three cases could seek a rehearing by the full Eleventh Circuit rather than just three judges. (For that matter, so could Progressive.)
Such an "en banc" request paid off big for insurers facing sister litigation by collision repairers in four other states.
Kentucky, Virginia, New Jersey and Missouri collision repairers won a 2017 Eleventh Circuit 2-1 decision in the consolidated Quality Auto et al v. State Farm et al litigation. However, the en banc court in 2019 ultimately largely agreed with Presnell's dismissal of the cases, overriding him only on the shops' steering claims.
Tortious interference
In Quality Auto, the full Eleventh Circuit let all tortious interference claims stand, not just two allegations that met highly specific criteria. But Pryor wrote that the court's ruling in Auto Alignment et al v. State Farm et al (formerly known as Capitol Body Shop et al v. State Farm et al) on Friday didn't conflict with its March 2019 Quality Auto decision.
"Our decision in Quality Auto, which held that similar allegations of tortious interference did not constitute shotgun pleading, is not to the contrary," Pryor wrote for the appeals court. "Four of the complaints in Quality Auto named 'only one plaintiff,' and the fifth complaint named only 'four body shops located in close proximity to each other' as plaintiffs. We explained that it was 'absolutely clear' from the complaints that the victims of the tortious interference were the lone body shop in the first four complaints and each of the four body shops named in the fifth complaint, and that each defendant was alleged to have interfered with each plaintiff. But here, it is unclear that each of the named insurance companies is alleged to have successfully steered customers away from each of 28 Mississippi body shops."
The Mississippi case alleged specific instances of steering as well. However, the threshold in Mississippi is high for bringing a tortious interference claim.
"To state claims of tortious interference, these body shops must allege that the insurance companies (1) intentionally and willfully acted (2) to harm the body shops' businesses, (3) 'with the unlawful purpose of causing damage and loss, without right or justifiable cause on the part of the [insurance companies] (which constitutes malice)' and (4) caused actual damage to the shops," Pryor wrote.

According to Pryor, if the insurer doesn't succeed in steering, you can't sue them for tortious interference, which eliminated 10 of the possible accusations. You also can't successfully sue if you can't demonstrate malice. The two claims the court ruled should survive a motion to dismiss both could be construed as both misleading and malicious, the court said.
"AutoWorks Collision Specialist and Walkers CollisionCenter allege that they each lost one customer because Progressive misleadingly told the customers that it would guarantee the repair work if they used Progressive's preferred shops, but not if they used Autoworks or Walkers. According to Autoworks and Walkers, the insurance companies never 'guarantee' repair work themselves; at most, they require their preferred shops to guarantee their own work. But the preferred shops often do not live up to these 'hypothetical' guarantees, and the insurers' statements 'mislead … potential customers into assuming [that Autoworks and Walkers] do not guarantee their own work.' AutoWorks and Walkers also allege that Progressive's steering is designed only to harm them and not to serve any legitimate business interest of Progressive, which pays the same amount for repairs whether they are performed by a preferred or non-preferred shop. In either case, Progressive pays 'only what it [chooses] to pay regardless of the actual cost of repairs.' We agree with the body shops that AutoWorks and Walkers have plausibly alleged that Progressive intentionally damaged their businesses with the malicious intent to injure them and without right or justifiable cause."
Pryor had asked attorney Jeffrey Cashdan about the AutoWorks and Walkers statements during oral arguments Dec. 4, 2019. Cashdan (King & Spalding) represents Progressive but spoke for other insurers as well that day.
Cashdan said that the lawsuit was merely describing insurers' desire for profit, which was a legitimate reason and contradicted the idea of malice.
The statements Progressive made to consumers were truthful, Cashdan said. The instances cited by Pryor had no claim such statements "were false," and it was a fact that Progressive wouldn't guarantee work performed at the non-DRP shop, he said.
The shops were alleging the statements were misleading, Pryor suggested. Cashdan said the plaintiffs made the "conclusory allegation" the statements were misleading.
Cashdan has not yet returned a Thursday afternoon request for further comment on behalf of Progressive.
Quality Auto and antitrust, boycott, quantum meruit
The antitrust claims largely failed for the same reason they did in the Quality Auto case.
Shops had argued that insurers refusing to pay more than a market rate State Farm kept confidential demonstrated collaboration to fix prices. But the court ruled that conscious parallel behavior (like independently trying to stay competitive with a rival) wasn't enough to show conspiracy, and word of the State Farm market rate could have trickled out.
However, the Mississippi case offered more specifics than the prior cases did.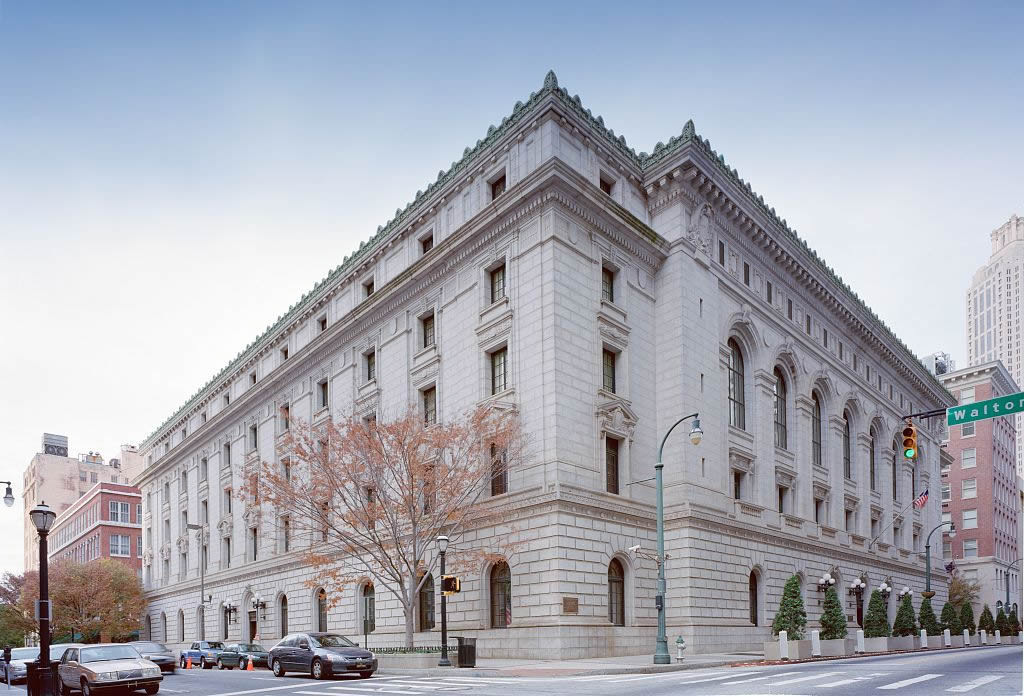 The repairers alleged in Auto Alignment that a USAA employee told an Oklahoma body shop "that labor rates would be going up shortly because the new State Farm survey results had just been sent out and it would take USAA a couple of weeks to put them in motion." Pryor and the other judges said that this wasn't proof of anything unacceptable happening in Mississippi, and the comments didn't specify who had received the "sent out" survey results — it could have been shops, the judge wrote.
The repairers petitioned for reconsideration following Presnell's denial, citing "direct evidence of price fixing" discovered since their complaint had been filed. According to Pryor:
The body shops explained that, sometime after filing their second amended complaint, they "obtained a statement from a
Progressive employee who stated unequivocally that body shops have no say in the setting of their own labor rates, that the insurance companies 'get together at big meetings' to set body shop labor rates, and that the insurance companies uniformly apply the labor rates agreed upon at these meetings." The body shops also alleged that they "obtained a statement from a State Farm representative who stated State Farm intentionally suppresses and fixes body shop labor rates, and that State Farm's labor rate survey is a sham to justify its intentional fixing of labor rates."
The Middle District of Florida ruled that the shops hadn't showed these statements were unavailable earlier, and the appellate court refused to override how the Florida panel handled the case.
"Although the body shops asserted that the new evidence was unavailable when they filed their second amended complaints, those complaints were pending for nearly a year before the district court dismissed their antitrust claims," Pryor wrote. (Emphasis his.) The repairers never explained to the court why they hadn't brought it up during all that time, according to the Middle District of Florida.
The shops also failed to bring a sufficient case for boycott, the court said, drawing again from its conclusions in Quality Auto. Insurers using similar comments to steer customers away didn't demonstrate boycott if the statements "are not so idiosyncratic that they suggest conspiracy," the Eleventh Circuit wrote in the prior case. "Telling an insured that a shop is not a preferred provider, does poor work, charges more, or takes longer than other shops " are natural arguments that insurers could have thought up independently, Pryor wrote in the new ruling.
Here, the shops provided an interesting additional piece of information to bolster their boycott case. Leaving one DRP suddenly caused a loss in business from other insurers, according to the shops. According to the ruling:
Clinton Body Shop lost about 50 percent of its customers from Mississippi Farm Bureau, 30 percent from Nationwide, and 20 percent from Progressive. Clinton Body Shop of Richland lost 20 percent of its customers from Geico, 10 percent from Safeco, 50 percent from Nationwide, 50 percent from USAA, and 15 percent from Progressive. And after leaving Shelter's direct repair program, Bill Fowler's Bodyworks lost 30 percent of its customers from Mississippi Farm Bureau, 60 percent from State Farm, 75 percent from Allstate, and 30 percent from Progressive.
This at face value wasn't enough to show boycott, according to Pryor. More context was necessary to demonstrate these declines didn't arise because of typical market forces, he wrote for the Eleventh Circuit. Showing it happened over a short period of time and involved large pools of customers ("these three shops could have each had a dozen or a thousand Progressive customers") would help reach a threshold where reaching the same conclusion as the shops wouldn't be mere speculation by the court, he wrote.
"Without more information to place these threadbare allegations of lost business in context, we would have to engage in impermissible speculation to conclude that concerted steering plausibly caused the decrease in business," Pryor wrote.
Quantum meruit refers to obtaining a benefit without paying for it, and the shops had alleged insurers had committed this by receiving the body shops' services. However, Pryor said the attempt to raise this issue in the Mississippi case failed on the same grounds as the Quality Auto litigation.
"The body shops do not allege that the insurance companies never paid for their services; instead, they base their claims of quantum meruit on the insurance companies' failure to pay enough for their services," Pryor wrote. (Emphasis his.) "But the body shops' own allegations establish that the circumstances could not have reasonably notified the insurance companies that the body shops expected additional compensation. The body shops allege that the insurance companies tell them that they will pay no more for repairs than the 'market rate' determined by State Farm. Indeed, they allege that the insurance companies present their payment terms on a 'take it or
leave it' basis."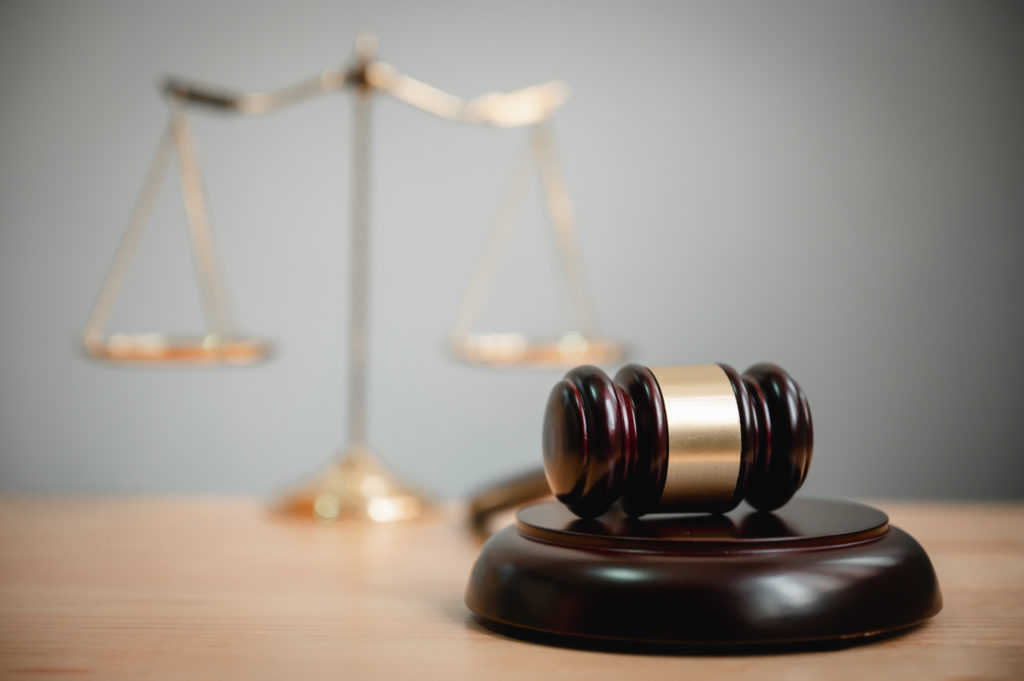 Mississippi state Code
The repairers also accused the insurers of violating Mississippi Code 83-11-501, which stated "No insurer may require as a condition of payment of a claim that repairs to a damaged vehicle … must be made by a particular contractor or motor vehicle repair shop; provided, however, the most an insurer shall be required to pay for the repair of the vehicle … is the lowest amount that such vehicle … could be properly and fairly repaired or replaced by a contractor or repair shop within a reasonable geographical or trade area of the insured."
The shops said insurers violated the code by refusing necessary work at the shops' prices, for insurers must "pay for a proper and fair repair."
Pryor said the Eleventh Circuit disagreed and said the statute instead "sets a ceiling on the amount an insurer must pay to repair a vehicle" (emphasis his).
He and the other judges concluded:
So there is only one way an insurance company can violate the statute: by conditioning payment of a claim on repairs being made by a particular shop. The body shops have not alleged any such conduct by the insurance companies, so they have not alleged that the insurance companies violated the statute. The district court correctly dismissed the statutory claims.
Indiana and Utah
Unlike the Mississippi repairers who moved for an extension, the Indiana and Utah shops simply filed new versions of their lawsuits after the deadline, Pryor wrote.
"The Indiana and Utah body shops opposed the motions to strike and argued that they failed to timely amend their complaints because of excusable neglect. The Indiana body shops explained that they experienced problems with the electronic filing system, which caused them to miss the deadline to amend by several hours. And the Utah body shops explained that they missed the deadline to amend by two days because they miscalculated the time to amend under the Federal Rules of Civil Procedure."
Presnell treated this like a granted motion for an extension under Rule 6, which permits extensions over excusable neglect, but the other Eleventh Circuit judges said it didn't work like that. Once the deadline had been missed, the order of dismissal becomes a final judgement, the Eleventh Circuit held.
Rule 6(b)(1)(B) is a "general provision governing extensions of time," Pryor wrote for the court. It can't be used postjudgment, the court ruled. Pryor wrote:
Rule 6(b)(1)(B) does not apply postjudgment for two reasons. First, the general/specific canon requires that we not interpret the general provision for a time extension in Rule 6(b)(1)(B) to circumvent the specific requirements for obtaining relief from a final judgment in Rules 59(e) and 60(b). And second, Federal Rule of Appellate Procedure 4(a) contains an exhaustive list of the postjudgment motions available to litigants under the Federal Rules of Civil Procedure, but it omits motions under Rule 6(b)(1)(B) from the list. That omission is best explained by concluding that Rule 6(b)(1)(B) does not apply postjudgment.
Both the body shops and the insurers told the appellate court not to consider the relief as granted under Rules 59(e) or 60(b), so "we need not decide whether we could do so," Pryor wrote.
It appears as though both the Indiana and Utah cases might be lost on a technicality if the appellate court ruling stands.
Collision repairers' counsel have not yet responded to requests for comment or clarification about the status of those cases.
Presnell's court said it was still awaiting the Court of Appeals' official mandate and didn't have an answer yet either. (Technically, nothing's set in stone; this could still go en banc or to the Supreme Court.)
"The district court never vacated its orders dismissing the first amended complaints, so it 'surrendered jurisdiction' of the Indiana and Utah actions when the body shops' deadline to amend their complaints expired," Pryor wrote for the Eleventh Circuit. "And the body shops never appealed those orders, so we cannot review them now, long after the deadline to appeal has expired. The orders dismissing the first amended complaints are the operative final judgments that bind the parties in the Utah and Indiana actions."
Lady Justice is shown. (kynny/iStock)
Eleventh Circuit Court Judge William Pryor Jr. (Provided by White House)
A gavel and scales of justice are shown. (marchmeena29/iStock)
The Eleventh Circuit Court of Appeals is pictured. (Provided by Eleventh Circuit)
Share This: