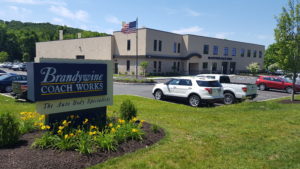 Quality Collision Group CEO Jerod Guerin said Wednesday his newly formed national MSO's "OE-centric approach" wouldn't preclude direct repair programs, but the company wouldn't solely hinge their business model upon them either.
Guerin said the company, which officially launched with its Oct. 1 closing on Chadds Ford, Pa.-based Brandywine Coach Works, wants OEM certifications within its facilities and would be "unrelenting in their repair methodologies."
However, it would be a "respectful and courteous" partner for carriers and not deploy a "DRP-adverse model," he said.
Guerin said the four-shop Brandywine drew about 50 percent of its business from its OEM certifications and about 50 percent from its direct repair program referrals, he said.
QCG thinks "that's a really good blend for an OE centric MSO model" Guerin said in a statement.
We asked if this dedication to OEM procedures would mean using only OEM parts.
"I wouldn't make that comment," Guerin said.
While he wouldn't absolutely rule out alternative parts, "it wouldn't be our first preference," he said.
A QCG estimate would be based around "OEM repair methodologies," Guerin said. For example, if those call for pre- and post-repair scanning, "those will be operations that we perform and collect for," he said.
We asked about safety inspections and whether or not the company would place those operations on estimates, and not as a zeroed-out charge? Guerin reiterated that the company will closely follow OEM guidelines, and that QCG intends to collect for all labor operations performed.
The company seeks a "different blend of business," he said in a statement. It's a "little bit more OE" than the norm.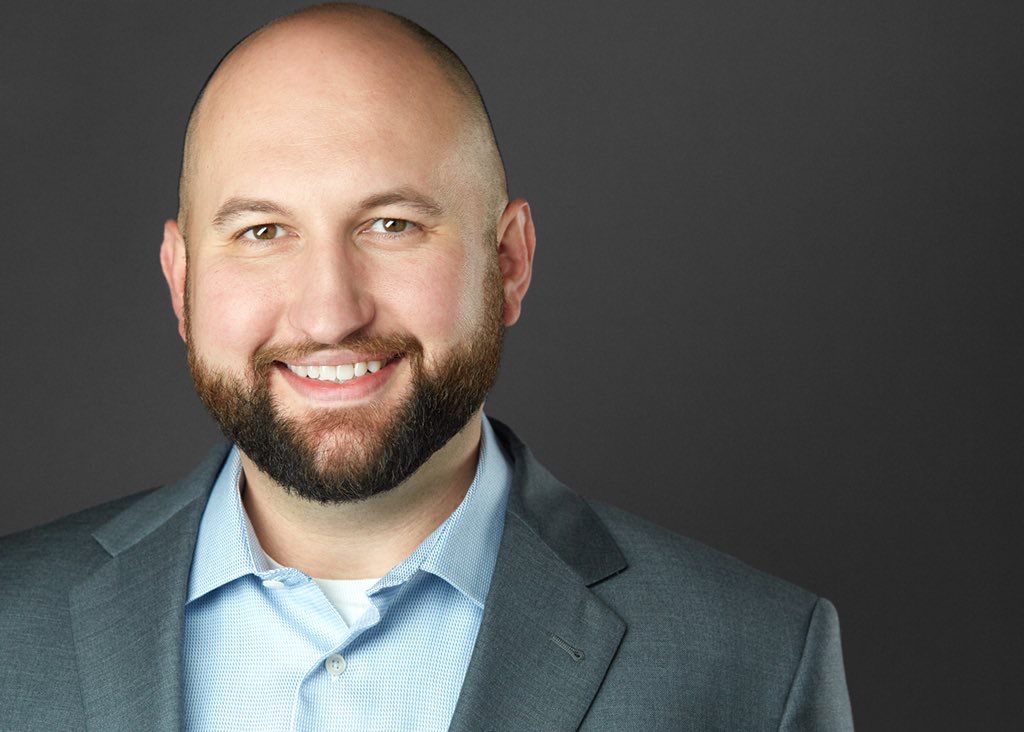 Guerin said he sees additional market share from the moment of the crash onward "that is going to the OE every year."
"Quality Collision Group wants to be ahead of that curve," Guerin said. He said consolidators have "largely ignored" the OE-centric segment of collision repair over the past several years.
Guerin said a prominent industry vendor has estimated the OEM segment of the collision repair market could be a $3-$3.5 billion business.
"There's definitely opportunity out there," he said.
Many great regional brands existed that didn't fit what traditional consolidators would seek, and that's who Quality Collision Group will target, according to Guerin. He said the company had been "very well-received" so far, and it plans to close on acquisitions in the Western and Central U.S. soon.
Collision repairers have said that OEM certification fails to drive customers to their door in volume. Asked about this, Guerin split today's OEM certification programs into two types. One was more about "checking the box," and the other was revenue-generating.
Quality Collision Group would focus on both, but near-term emphasize OEM programs that helped the business.
"That's the bucket that grows every year," Guerin said. He gave the example of Mercedes — after a crash, "it tells you where to take your car" — and predicted this would spread through other certifying brands as well.
Quality Collision Group would focus on those certifications first and then move to other brands "to be prepared," Guerin said in a statement.
The company would "definitely" look for acquisition targets with OEM certifications, Guerin said. Perhaps in 3-4 years, it would cast a wider net, but the MSO wanted its initial foundation to be "very strong." It particularly sought repairers with European certifications, he said.
This makes sense. In addition to telematics-based referral power like Guerin's Mercedes example, the European OEMs tend to restrict certain parts solely to certified or qualified shops. Recent examples include Volvo, which in March 2019 blocked sales of some components to uncertified facilities, and Volkswagen, which in October said it'd demand proof of competence before selling certain structural parts.
More information:
Quality Collision Group website
Images:
The Exton, Pa., Brandywine Coach Works location is shown. (Provided by Brandywine Coach Works)
Quality Collision Group CEO Jerod Guerin. (Provided by Quality Collision Group)
Share This: