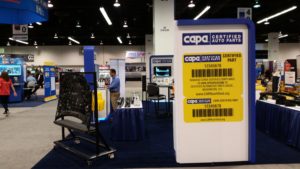 The Certified Automotive Parts Association on Monday announced it would begin to certify aftermarket wheels using a new CAPA Standard 901.
"CAPA's goal is to provide the auto repair industry with a way to identify replacement parts that are comparable to those from the original equipment manufacturer," CAPA Chairman Clark Plucinski (Collision Repair Education Foundation) "Our comprehensive certification program provides a reliable, objective means to identify high quality replacement parts. We are thrilled to expand the program to include replica wheels, giving repairers and consumers more options for replacement parts."
CAPA said the standard "contains requirements for construction quality, performance, markings, materials, dimensions, and appearance to ensure the aftermarket part is comparable to the car company service part. …
"All certified replica wheels will undergo extensive testing to demonstrate comparability to OEM service parts, allowing for more cost-effective, higher quality parts to be brought to market."
CAPA in an email Wednesday said it would demand aftermarket wheel manufacturers meet SAE Standard J2530. It said this included testing for "Radial Fatigue (operation under excessive load for prolonged time), Lateral Fatigue (cornering maneuvers under excessive load), and Impact (simulation of a wheel striking a curb)."
The organization observed in its Monday news release that "(d)ifferent manufacturing processes may result in variations in wheel durability." We asked if CAPA planned stricter checks on the manufacturing compared to typical certified parts.
"On top of all of these performance checks, there are several quality checks throughout the manufacturing process to ensure wheels do not have any underlying defects that could have an impact on durability and performance," CAPA wrote Wednesday.
CAPA also shared further perspective on problems that could arise with unvetted aftermarket wheels.
"When restoring vehicles to pre-accident condition, it is important to use a wheel with performance comparable to that of the original wheel," CAPA wrote in its news release Monday. "Because less expensive alternatives may mean lower quality, certification to the new CAPA standard will help provide assurance of wheel comparability."
We asked what kind of issues repairers and insurers might encounter with uncertified wheels.
"Some aftermarket wheels do not undergo performance testing," CAPA wrote in an email Wednesday. "A few of the common issues you might see on a non-certified aftermarket wheel are: The wheel cannot be balanced properly due to excessive radial and lateral runout dimensions; premature corrosion on the wheel due to improper coating; cheaper or different manufacturing processes used – meaning the wheel looks similar but is not as durable.  CAPA certification ensures performance testing is completed, and the wheel will perform comparably to the original – and this is confirmed by an independent third party."
Recent model announcements have found some OEMs touting the aerodynamic nature of a few models' wheels.
BMW recently described the base wheels of the fully electric iX as aerodynamically optimized, with an even fancier optional Air Performance Wheel option good for another 9 miles of range, BWM estimates. Mercedes said "aero-wheels in almost every size" were available for its 2021 S-Class, though it's unclear if any trims carried them standard. And the more mass-market 2020 Hyundai Sonata Hybrid travels on "aerodynamic alloy wheels" contributing to an overall 0.24 coefficient of drag.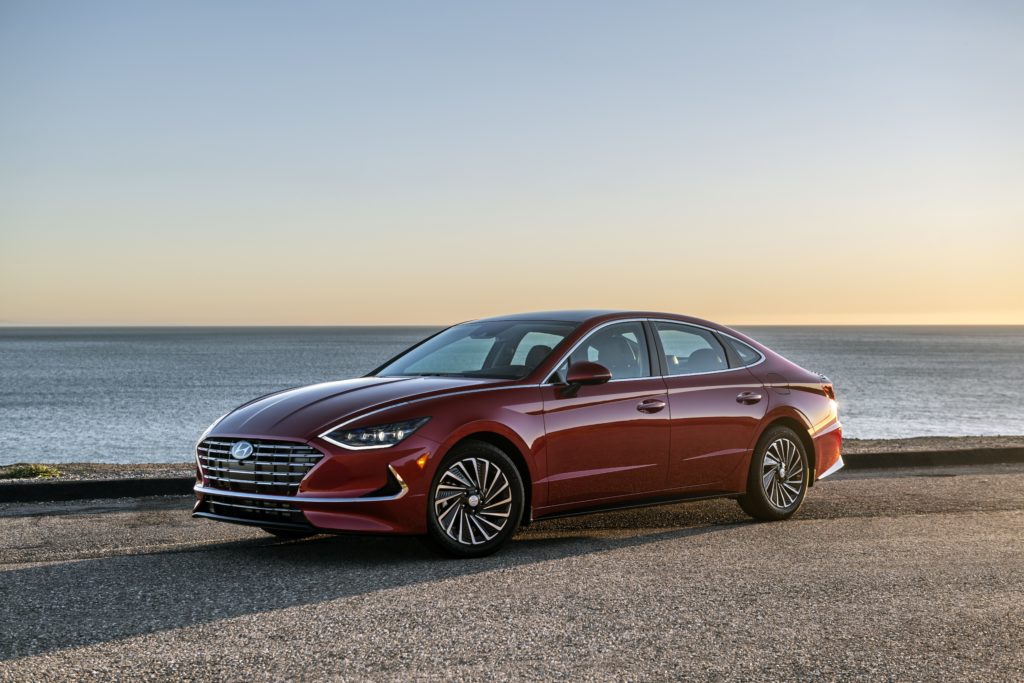 We asked CAPA if it was planning any aerodynamic testing in response to this sort of thing. It's not currently conducting such tests, but the organization didn't rule out the idea.
"The CAPA standard currently does not include requirements or testing for aerodynamics of wheels," CAPA wrote Wednesday. "This could be added in the future if we see an increased market demand for high-quality, alternative replacements of these types of wheels."
CAPA also on Monday recapped the membership of the technical committee which developed the new wheel standard.
It includes representation from the collision repair entities Mr. B's Paint & Body Shop and the California Autobody Association; distributors/suppliers Empire Auto Parts, National Autobody Parts Warehouse, LKQ/Keystone and Meyer Distributing; manufacturers Micro Rim, TYG Products, PBSI-DS, and Gordon Auto Body Parts; consulting firms LNS & Associates and RENlow Auto Technical Consulting; information provider/parts procurement platform CCC; and insurers Allstate, USAA, Liberty Mutual and GEICO.
More information:
"CAPA Technical Committee Approves New Standard for Replica Wheels"
Certified Automotive Parts Association, Nov. 30, 2020
SAE International, April 27, 2016
Images:
The Certified Automotive Parts Association booth at NACE 2016 is shown. (John Huetter/Repairer Driven News)
The "aerodynamic alloy wheels" on the 2020 Hyundai Sonata Hybrid are shown. (Provided by Hyundai)
Share This: