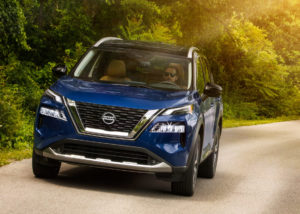 Nissan last week released a position statement reinforcing what it, collision trade groups and OEMs have been saying for a while: Auto body shops need to read and follow OEM repair procedures.
"It is recommended to refer to the (Electronic Service Manual) prior to any repair or replacement to ensure that the proper inspection and repair guidelines are being performed by a qualified technician," Nissan wrote in the Dec. 9 position statement. "… Failure to adhere to these repair guidelines could result in an improper and, in some instances, an unsafe repair.
"Failure to adhere to the ESM guidelines constitutes an unauthorized repair or inspection method. …
"Refer to the Electronic Service Manual (ESM) prior to any repair or replacement being performed."
The OEM issued a similar position statement for Infiniti on Dec. 9.
Nissan's OEM procedures can be found at www.nissan-techinfo.com. Infiniti's are available at www.infiniti-techinfo.com. A single subscription provides a shop access to both sets of procedures. Subscriptions for a variety of durations exist, ranging from $19.99 for a day to $720 for a year. (Certified Nissan shops get free access as a perk. They're also evaluated on repair procedure usage, based on Nissan comments from 2018.)
Mark Zoba, now Nissan's collision growth and strategy manager, told a 2018 SCRS OEM Collision Repair Technology Summit that a lack of practice could make Nissan repair procedure research difficult. But the repairer would get better by repeatedly accessing the database, he said.
He noted then that repair procedure usage rate was "pretty dismal" among collision repairers.
Nissan last week warned collision repairers that "(n)ew technology, body composition, and other advancements are increasing at a faster rate than ever before."'
The OEM stressed that its engineers had actually conducted research confirming the repair's effectiveness.
"The ESM contains information approved and validated by the Nissan engineering team responsible for each component and/or body structure. …
"Advanced systems require inspections and validated repair procedures approved by the vehicle or system designers."
The John Eagle case highlighted the peril of assuming that a repair was as good as the automaker's without such validation to back it up. A 2017 deposition of the facility's body shop manager demonstrates how this position might be uncomfortable under scrutiny.
Q. … Who approved 3M 8115 for use on Honda vehicles, specifically the 2009 to 2013 Honda Fit?· Who approved it?
A. Are you talking about as a manufacturer or —
Q. I — at the collision center.· Because no one at Honda has approved the 3M 8115 product to be used.
A. That would be the collision center.
Q. Who at the collision center approved it? Who did that?
A. Back in 2012, it would have been (the manager's supervisor). …
Q. Well, had (the supervisor), had he worked at Honda Motor Company, Ltd.?
A. No.
Q. Had he worked at American Honda?
A. No.
Q. Had he worked at any vehicle manufacturer?
A. No.
Q. Was he a — was he — did he have a degree in mechanical engineering?
A. No.
Q. Did he have a degree in metallurgy?
A. No.
Q. Did he have a degree in structural analysis?
A. No.
Resources exist for shops new to the Nissan repair procedure site.
Three years ago, Nissan hooked up repairers and DIYers with a free video walking one through how to register and access a procedure. Both Collision Advice and Collision Hub have also done free videos on using the site.
I-CAR offers "Nissan Collision Repair Overview," an online course which educates body shops about the Nissan OEM procedure website. Nissan also might make training available; check with it on that one.
Nissan has already emphasized OEM procedures in prior position statements.
For example, in 2016, it recommended to shops "that if structural repairs are needed on a vehicle, they only be performed by an experienced professional with proper tools, while using a current Nissan body repair manual for reference. Component replacement should be accomplished only along factory seams where sectioning is appropriate and approved within the body repair manual."
In a 2018 position, it declared: "Prior to any repair process, it is necessary to consult the Electronic Service Manual (ESM) to identify … single-use parts."
"… Refer to the Electronic Service Manual (ESM) prior to any repair or replacement being performed."
More information:
Nissan "OEM Repair Procedures and Guidelines" position statement
Nissan, Dec. 9, 2020
Infiniti "OEM Repair Procedures and Guidelines" position statement
Official Nissan OEM repair procedures website
Official Infiniti OEM repair procedures website
Featured image: The next-generation 2021 Nissan Rogue is shown. (Provided by Nissan)
Share This: