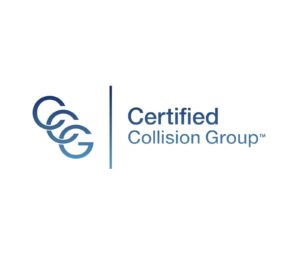 The independent body shop banner Certified Collision Group this month announced it added 52 locations between January and March, bringing the consortium's shop count close to 600 facilities across 39 states.
"As we have collectively navigated through the challenges of the past 12 months, our model of supporting and amplifying independent, OE and I-CAR certified collision repairers is only growing stronger," CCG Chief Operating Officer Marty Evans said in a statement. "Our growth is a direct reflection and result of partnering with operators who are dedicated to and insistent on performing proper repairs while also being a committed and positive influence in their local communities." (Emphasis Evans'.)
That's a new CCG quarterly record — and it represents more shops than Gerber Collision added in the pre-pandemic first quarter of 2019.
CCG requires collision repairers be certified by an OEM to participate in the network, which allows shops to pool their buying power and command discounts from 50 vendors.
"We are not where we are today without the outstanding support of our vendor providers and insurance partners," Evans said in a statement. "These strategic alliances position us so that we can deliver a reliable, sustainable platform that levels the playing field for our independent affiliates allowing them to compete and win in the marketplace."
As Evans' quote implies, CCG also seeks to line up direct repair programs for its shops.
"The focus remains providing the insurance community with a sustainable alternative that is differentiated by 2500+ OEM badges and the very best KPI results," CCG wrote in an April 5 news release.
We asked if this focus was feasible. Insurer priorities for repair procedures and parts might be incompatible with OEM certification requirements. If the insurer expects a shop to use alternative parts and an OEM forbids it, that would seem to be a problem. If a DRP shop wishes to be paid for time spent on mandatory OEM procedures but an insurer refuses to cover those charges, that would seem to be a problem.
But Evans was confident in his shops' ability to be DRP and meet OEM standards.
"The short answer is (ABSOLUTELY)!" Evans said in a statement. (Emphasis his.) "There does not have to be 'the bad guy' situation in the auto claims environment as some want to believe.  Proper repair does require validation of repair procedures, transparency, and communication. A repairer simply stating their opinion is not education or transparency; repairing vehicles to OEM standards via recommended/required procedures and communicating the information to all parties is imperative.  Your question was about sustainability, our belief is there is no option, repairing vehicles to OEM standards is the baseline, the ancillary customer service items are in addition to proper repair."
In fact, while CCG doesn't require its facilities to join DRPs, Evans said the newcomers are opting to do so.
We asked if CCG's insurance focus was narrower than the news release suggested. Was it only establishing direct repair program arrangements with the insurers willing to accept OEM parts and procedures?
"We work with all channels that believe in quality shops performing quality repairs with best in industry performance," Evans said in a statement.
More information:
"Certified Collision Group Has Biggest Quarter in History"
CCG, April 5, 2021
Featured image: The Certified Collision Group logo is shown. (Provided by CCG)
Share This: