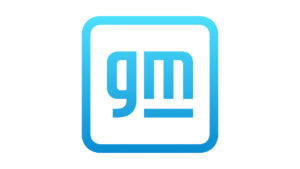 General Motors announced this month it would no longer require its certified Collision Repair Network to use Mitchell as an estimating system.
"We've taken our customers' feedback to heart when determining opportunities to improve the CRN," GM customer care and aftersales collision manager John Eck said in a statement. "Our customers asked for more independence, and by working with VeriFacts Automotive, the network's new administrator, we can now provide facilities with the ability to make their own choice when it comes to the shop's preferred workflow and estimating platform."
GM will also cease to use Mitchell to manage the certified program. The information provider had served in that capacity for GM since the collision network's inception in 2018. 
VeriFacts, which had partnered with GM on the automaker's certified CT6 Cadillac Aluminum Repair Network, will now oversee the mainstream GM Collision Repair Network as well, GM said. VeriFacts had been contributing regular auditing services to the certified GM network since July 2019.
"Additionally, the updated program will allow for migration of the Cadillac Aluminum Repair Network to a single network program," GM wrote in a news release. "Facilities will no longer need to enroll in two programs, and VeriFacts will have the ability to segment specialty facilities during the enrollment process, removing the need for facilities to purchase multiple certifications."
GM in 2019 ceased production of the CT6, which at launch represented a highly advanced mixed-material structural design and was the first GM model to feature hands-free "Super Cruise" driving.  However, the certified network for the vehicle remains — and represents the only shops able to purchase certain restricted components.
Mitchell will remain the manager of the Canadian GM certified auto body repair network, a role the information provider announced in December 2020.
Mitchell's association with GM had enabled the information provider to post updated GM procedures to Mitchell Cloud Estimating just days after the automaker revised its repair instructions — compared to months for other third-party aggregators, Eck said in 2018.
Mitchell confirmed Tuesday that it continues to offer this fast turnaround time despite parting ways with GM on certification.
"Yes, we're still updating GM repair procedures on an expedited basis and integrating them at the line level in Mitchell Cloud Estimating," Mitchell repair sales and service Vice President Jack Rozint wrote in an email.
A Mitchell MD-OEM scan tool running GM's official GDS2 and/or Tech2Win software also remains on the list of qualified scan tools for GM-certified shops, Rozint confirmed.
"CRN builds upon GM's current training and tools-focused programs, while adding standards for pre- and post-repair scanning, repair procedures, calibration and overall repair," GM wrote of its certified network. "Repair facilities in the network should experience a more streamlined collision repair process, including reduced time spent on diagnosing and pulling repair procedures."
VeriFacts Senior Vice President Gabriel Morley shared the following comments Tuesday on the GM news:
GM has a lot of exciting initiatives and new vehicle technology out in the press and it's an exciting opportunity for us at VeriFacts to partner with the collision team to further focus on safe and proper repairs for customers.
The decision to offer more flexibility and a program that is streamlined for handling specialty skills will ultimately make it easier to participate and focus on what is critical; getting shops engaged with the new technology and needs for proper repairs.
The pace at which brands are innovating into unique technology and product is faster than ever. Therefore,  it's not only important to develop collision programs for today but to continue to collaborate with partners like GM to develop collision programs for the future.
In other GM aftersales news, the OEM announced Thursday it would extend the ACDelco brand to more OEM parts and incorporate new GM Genuine Parts and ACDelco logos on service parts. The new ACDelco logo is similar to the old one, but appears to omit the notches on the capital "A" and "D."
"Incorporating GM's recently revealed brand mark into the aftersales logos reinforces CCA's commitment to a future with zero crashes, zero emissions and zero congestion," GM wrote. "Additionally, the new logos align with the new corporate design and palette. …
"New logos will begin to arrive on U.S. packaging through the end of the year, and appear in marketing later this spring. The new design will roll out in more than 35 countries over the next several years."
GM revealed a new official company logo in January.
More information:
General Motors Collision Repair Network webpage
Cadillac Aluminum Repair Network webpage
"GM Customer Care and Aftersales Announces Brand Campaign, New Logos and Expansion of ACDelco Original Equipment Parts on Vehicles"
General Motors, April 22, 2021
Share This: