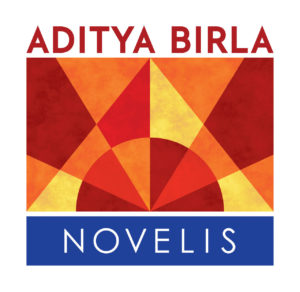 Novelis earlier this year announced automakers could now buy Advanz 7UHS-s701 structural aluminum, calling the substrate its "strongest automotive aluminum product to date."
It said the metal could be 40 percent lighter than hot-formed ultra-high-strength steel.
"It is designed for safety-critical structural applications in passenger vehicles that require high in-service strengths such as A and B pillar reinforcements and side impact door beams," Novelis wrote in a Feb. 17 news release.
DuckerFrontier estimated last year that about 30 percent of the market will have aluminum front and rear doors by 2026.
"Doors represent the single highest net growth application of aluminum content per vehicle with penetration reaching 30% by 2026," the Aluminum Association, which commissioned the research, wrote in 2020. Less than 5 percent of vehicles had aluminum doors in 2015.
Novelis also predicted electric and commercial vehicles would benefit from the mass reduction the new s701 aluminum would permit.
"The s701 technology represents the future of high-strength material in automotive applications and offers a clear alternative to the most advanced high-strength steel products," Novelis Chief Technology Officer Philippe Meyer said in a statement. "Aluminum is already the material of choice for lightweighting, and now we are offering a solution that helps automakers design even safer, lighter and better performing vehicles."
Novelis said OEMs could also use the s701 aluminum to downgauge parts they already were building out of aluminum.
The aluminum manufacturer presented the metal as friendly to an OEM's production process and bottom line.
"Critically important to automotive designers and engineers, the alloy is compatible with hot stamping processes," Novelis said. The company will make its Customer Solution Center network available to automakers who have questions or seek expertise on deploying the metal. It also has a partnership with the steel and aluminum forming company TELOS Global.
"We have been co-developing targeted hot formed application solutions using Advanz™ 7UHS-s701 for some time now, delivering greater economic value through increased levels of mass reduction while meeting critical safety requirements," TELOS CEO Rick Teague, CEO said in a statement. "Launching this product into the market will now give automakers even more flexibility to engineer highly efficient, multi-material structures."
Novelis said the s701 aluminum's scrap could be recycled and turned into more s701 in a closed-loop system, which would let an OEM "maximize product value." Recycling in such a fashion at the factory level helped Ford offset the cost of using aluminum in the F-150, a Ford production executive said in 2017.
Finally, Novelis said the s701 metal has an "indefinite shelf life," for it's meant for age-hardened tempers. This allows for supply chain flexibility, according to Novelis.
More information:
"Novelis Debuts New Aluminum Solution Category for Automakers"
Novelis, Feb. 17, 2021
Featured image: A Novelis logo is shown. (Novelis/PRNewsfoto)
Share This: