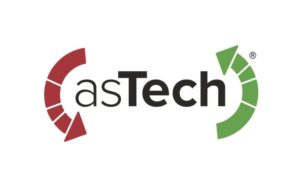 AsTech has announced that it will begin offering its customers official OEM scan tool reports as an optional supplement to the comprehensive reports provided through its remote scanning and diagnostic service.
The company called the service an industry first, and said that it would begin in October.
"The delivery of the original OEM scan report will provide our customers with an additional layer of confidence and transparency so they can remain focused on properly repairing today's complex vehicles," Cris Hollingsworth, president of Repairify, said in a statement.
Repairify does business under the asTech brand.
AsTech maintains a growing library of more than 1,000 OEM scan tools. Now, after conducting an asTech remote OEM scan, repairers will have access to a copy of the official OEM tool report.
"We identified the opportunity to include this resource during our ongoing one‐on‐one conversations with our customers," Maurice Tuff, chief technology officer of Repairify, said in a statement.
"We listen to our customers. We are committed to providing excellent service to continually enhance our products and services," Hollingsworth said.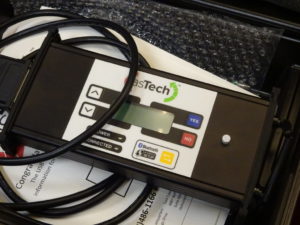 Responding to a question from Repairer Driven News, Tuff said that the information and layout of the OEM scan tool reports vary by manufacturer, as they are developed by the OEMs.
"Our ability to offer consistent high quality remote OEM tool scanning and calibrations" is one of numerous distinguishing factors between the asTech device and other alternative offers that the company releases, Tuff said. "Providing the official OEM scan tool report to our customers is simply a new feature that provides an additional layer of confidence and transparency," he said.
The company's customized scan report includes such information as diagnostic trouble codes, repair recommendations, recall check information and professional input from the company's team of more than 400 ASE and I‐CAR trained master technicians.
Friday's announcement follows a July 22 announcement by asTech that it had patented a method for using a vehicle identification number, or VIN, to help determine "whether an original equipment manufacturer (OEM) diagnostic tool — or aftermarket tool — is required for proper diagnosis and/or repair of the vehicle."
"AsTech's technology is an industry 'game changer' by providing unique functionality to access vital OEM and aftermarket remote diagnostics data via VINs, and this newest patent will help us in protecting that technology," Hollingsworth said in July. "ASE technicians will be empowered to quickly access the correct automotive tools to accurately and safely address unique vehicle functionalities via diagnostics and repair data.
"This newest patent to be issued will be another competitive strategic step for accelerating our solutions and offerings across the entire automotive ecosystem."
Manufacturers have either strongly encouraged, or required, the use of OEM or OEM-approved scan reports in vehicle repairs, to ensure the work is done correctly.
Honda, for instance, has toughened the language on its terms and conditions for certified auto body shops to say shops "must" follow OEM procedures and "must" pre-and post-scan vehicles with Honda-approved processes.
In a January 2019 YouTube video, Nissan said that it has "invalidated the use of generic scan tools, and are not certain that they read all vehicle system information and diagnostic trouble codes."
The Automotive Service Association (ASA), Society of Collision Repair Specialists (SCRS) and Alliance of Automotive Service Providers have taken the position that the "act of scanning a vehicle using a qualified scan tool is a necessary and not-included operation that is legitimately expressed on a repair order with a fixed cost in labor hours and/or a set dollar amount."
The position on compensation centers around the organizations' stance that defines a "qualified scan tool" as, "A device approved by the vehicle's manufacturer (OEM) to provide a repair technician access to the status of the vehicle's sub-systems. OEM approved scan tools are specific to each OEM and have the complete suite of capabilities as determined by their service engineering groups." Essentially indicating that non-recognized tools should not be a legitimate reason not to recognize the market costs associated with using a tool that has been approved by the automaker who engineered the vehicle.
The private equity-backed asTech/Repairify combination bought the manufacturers of aftermarket scan tools BlueDriver (which is more of a DIY consumer product) and RedLimited this year. It has long maintained that only the OEM scan tools it connects vehicles to remotely are acceptable for collision repair.
The suitability of aftermarket scan tools has been a subject of some debate within the industry.
Mike Anderson, CEO of Collision Advice, condemned the practice during a Dave Luehr's Elite Body Shop Academy webinar on April 27, maintaining that there might be no way to make sure aftermarket tools have access to data necessary to make an accurate scan, particularly given the rapid pace of technology upgrades.
The Equipment and Tool Institute, which represents aftermarket scan tool manufacturers and facilitates their licensing of scan tool data from automakers, offered a different perspective.
"ETI believes that shops will be best served to have both OEM and multi-brand accessibility, enabling shops to choose the most appropriate solution for each repair," the company said in a statement to Repairer Driven News. "Each repair provider must assess their needs in order to determine which tools are best for the services they are performing."
Images:
Lead image: asTech logo (asTech/Repairify)
The asTech is shown at SEMA 2018. (John Huetter/Repairer Driven News)
Share This: