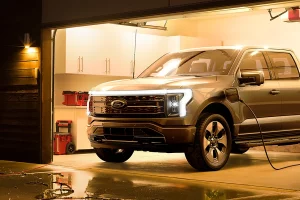 They aren't yet available, but you can already order them, and just last week Constellium SE announced it will supply aluminum structural components for the all-electric Ford F-150 Lightning that will go on sale in the spring of 2022.
The Lightning will be the first all-electric Ford F-150 truck and like the rest will rely on high-strength alumninum alloys.
A France-based company, Constellium has been supplying aluminum parts to Ford's aluminum-heavy trucks and SUVs since 2015.
Along with the F-150 Lightning and Super Duty Trucks, Constellium also now supplies recyclable aluminum components and auto body sheet for Ford's Broncos, Escapes, Expeditions and Rangers, as well as Lincoln's Corsairs and Navigators.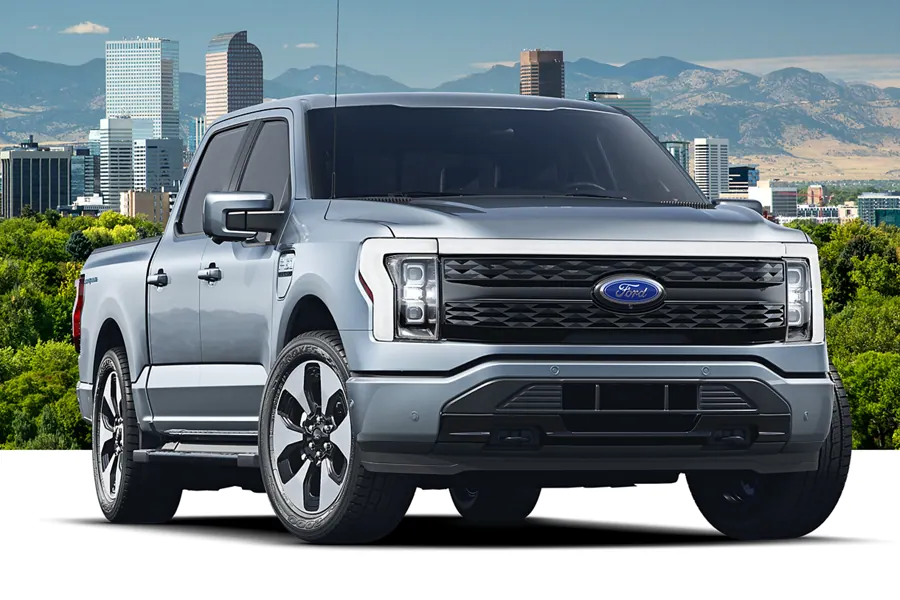 A global company focused on rolled and extruded aluminum solutions for the automotive market, Constellium has thus far delivered over 50 million components to Ford, including 40 million since 2017.
The F-150 Lightning aluminum parts Constellium will supply include the windshield header, rockers, radiator support and more.
Radiators are needed in all-electric vehicles to cool the extremely heavy and hard-working batteries.
Recyclable aluminum is quite ecologically friendly.
"Constellium is proud to supply the electric Ford F-150 Lightning with recyclable aluminum and to contribute to Ford's commitments to sustainability," said Phillippe Hoffman, President of Constellium's Automotive Structures and Industry business unit in a released statement. "Aluminum is the metal of choice for electric vehicles, and our light, strong, crash- and intrusion-resistant solutions help make electric vehicles safe and more sustainable."
The malleability of aluminum allows engineers to design vehicle shapes optimized for maximum performance. Aluminum also gives vehicles better acceleration, braking and handling.
Aluminum also helps provide better protection in some impacts due to its intrusion resistance.
A key benefit, of course, is the lightness of aluminum. That's why its used so much in electric vehicles which carry super-heavy batteries. Aluminum has about a third of the weight of steel.
"The military-grade aluminum alloy body and upgraded frame support the advanced battery, while the first F-Series independent rear suspension and low center of gravity help improve isolation from the road, provide a more stable ride and reduce steering roll – while maintaining the durability and reliability expected from F-150," Ford wrote in a news release.
Constellium auto body components and crash management systems are produced in their plants in Van Buren, Mich., and Bowling Green, Ky.
The F-150 Lightning has a starting MSRP of around $40,000 and is shooting for an EPA-estimated driving range of 300 miles. There already are more than 150,000 reservations for F-150 Lightnings.
"We knew the F-150 Lightning was special, but the interest from the public has surpassed our highest expectations and changed the conversation around electric vehicles," said Bill Ford, executive chair of Ford Motor Company, in a release.
"F-150 Lightning is intended to be more than a no-compromise zero tailpipe-emissions truck. It's packed with ingenious features and technology that will improve over time, it's exhilarating to drive and it can power your home and worksite."
The F-series has been America's best-selling truck since 1977.
More information:
Ford expects 40% of sales all-electric by 2030; F-150 Lightning already at 70K reservations
Ford reveals aluminum, fully electric 2022 F-150 Lightning with power 'frunk'
Images:
Featured image: Ford F-150 Lightning charging (Ford Motor Co.)
Ford F-150 Lightning (Ford Motor Co.) 
Share This: