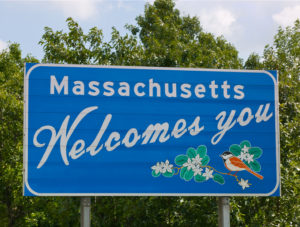 As a special commission prepares to hold its first public hearing Tuesday morning on auto body labor rates paid by insurers in Massachusetts, the executive director of the Alliance of Automotive Service Providers of Massachusetts (AASP-MA) is vowing to press for legislative action on the issue.
Evangelos "Lucky" Papageorg told Repairer Driven News that "nothing has gotten better" since a similar commission held hearings and presented its findings and recommendations in 2008. "Nothing was done based on those findings. And I think that if you observe the hearing on Tuesday, you're going to hear that in a resounding fashion."
"The fact that it was clear in LRSC report recommendations in 2008 that unless the insurance industry did something to address the issue of labor reimbursement on its own after managed care was implemented (the drop dead date was June 30 of 2009), the Legislature ought to step in and take action. And since 2008, that has not happened," Papageorg said.
The special commission's hearing will be conducted remotely at 11 a.m. Eastern on Jan. 25, and will be live streamed through a link on the state Legislature's website.
Those calling for legislative action point out that the "prevailing rate" of about $40 an hour used by insurers in Massachusetts in settling claims is by far the lowest in the nation. That rate has not risen to keep pace with rising costs to run a collision business  in over 30 years.
Papageorg said the labor rate issue has been "constantly getting kicked down the road," and that even the creation of the current commission as part of the state's budget process "could be construed as a way to slow roll and stall the issue."
"Many have voiced the opinion that it's just another way of delaying and creating more bureaucratic action for no change in the end. And that's something that myself and the other members of the commission that have been appointed this time around are very focused on not letting happen. We're definitely going to keep the pressure on."
Bills under consideration
The Legislature has taken up a number of bills to address the issue. One of these, H 1111, proposed by state Rep. James Hawkins, would require insurers to use a minimum rate equal to the rate at the time the Insurance Reform Act passed in 1988, adjusted for the consumer price index. The rate would then be adjusted each year based on the Bureau of Labor Statistics' Northeast Consumer Price Index, which covers Massachusetts.
"We believe that House Bill 1111 is a long-term solution to a problem that's gone all the way back to 1988," Papageorg said.
The Joint Committee on Financial Services held a hearing on H 1111 on Sept. 15, 2021. During that hearing, supporters told legislators that Massachusetts auto body repair shops and consumers alike are suffering from insurers' failure to pay a higher hourly rate for labor.
Some insurance industry officials who testified at that hearing did not deny that the issue needs to be addressed, but all urged lawmakers not to impose "price fixing," which they argued would inevitably lead to higher prices for consumers.
The 14-member commission, established as part of the 2022 Massachusetts budget, includes three members of the auto insurance industry, three members of the auto repairer industry, members of the state House and Senate and representatives of the state's governor, insurance commissioner and attorney general.
The commission's work includes an analysis of auto body rates paid in the state, including a comparison with surrounding states; an analysis of the impact of "managed competition" in the insurance market on the rates; and an assessment of whether rates paid by insurers are "reasonable." If the rates are not found to be reasonable, the commission is to evaluate potential methods of calculating a reasonable rate.
The commission is also to report on the number of auto body shops in operation in Massachusetts each year from 2008 to the present, including the number that have closed during that time, and to analyze the impact of labor rates on the auto body labor workforce.
At least two public hearings are required, and the commission is to report back to the Joint Committee on Financial Services in July. The deadline had originally been Dec. 31, 2021, but has been moved back to give the commission more time to do its work.

Introductory meeting
During an introductory meeting of the special commission held remotely on Dec. 15, co-chairs state Sen. Brendan P. Crighton and state Rep. James M. Murphy promised to work toward a report that would result in action.
"Our intention here is to have this be a commission that comes up with real recommendations and action items that we can take as soon as possible," Crighton said.
Murphy proposed that members consider making visits to auto body repair shops and vocational technical schools, to obtain first-hand knowledge about the issue.
Commission member Jack Lamborghini of of Total Care Accident Repair in Raynham, Mass., spoke of the urgency of the issues involved.
"We have technicians fleeing to go to work and body shops in adjacent states because the labor rate is higher. We can't pay for training. We can't pay for equipment, but technology is changing almost day to day," Lamborghini said.
"The reality is that the collision repair industry is in considerable trouble in terms of trying to maintain itself going forward and providing the consumer with safe, quality repairs," he said.
"The insurance industry, you know, has ignored the labor issue," Lamborghini said. "Right now, the whole collision repair industry is dying for technicians … because there's been 30 years of suppression of the labor rate and people have vacated the industry and new people aren't coming into the industry. And it's just gotten more horrific by the day."
Papageorg told RDN that part of AASP-MA's approach to getting legislation passed will be to educate the public about the effects of low labor rates on both consumers and the collision repair industry.
"We need to make sure that consumers understand the ramifications caused by an insufficient reimbursement rate versus the potential minimal increase in premium dollars to ensure their rights to chose a repair facility and give them peace of mind regarding their repairs is insignificant by comparison," he said.
"Yes, they may be saving a few dollars on their policies, because the insurance companies have been able to artificially suppress the labor rate for so many years through the referral and contract programs. They must understand that in the long run those minimal savings have been to their detriment."
"The insurance industry has got the consumer brainwashed that collision repairers are only worth on average $40 dollars an hour," he said. "All you have to do is go out and try to get your snow thrower fixed for $40 an hour, or get a plumber or an electrician. The truth is that when it is pointed out to a vehicle owner that they are only being reimbursed at an average of $40 per hour, they are shocked. They know what they pay for mechanical work per hour or other similar work, and that an average of $40 here in Massachusetts is absurd ."
"We're just gonna have to keep raising it and raising [this issue] and raising it until our legislature understands that we as an industry have been totally and completely unfairly treated and that it is to the detriment of the consumer in the long run. Artificially keeping premiums from potentially going up a minimal amount is a travesty. It is unconscionable to do so under the guise of helping the consumer, especially after the insurance industry has reported a banner year for profits."
Written testimony may be submitted to the commission via email to danielle.littmann@mahouse.gov.
Report of the 2008 commission
The following were the recommendations of the previous commission, spelled out in its Dec. 30, 2008 report:
1. The Commission recommends that as soon as the data for auto body labor rates through June 30, 2009 becomes available, the General Court should review it to determine what effect, if any, the implementation of managed competition has had on the auto body labor rate paid by insurance companies to auto body shops located in Massachusetts. The representatives of the auto insurance and auto body industries agree that the CCC Information Service's "Crash Course" and Mitchell International's "Industry Trends" reports will be utilized as the primary national source for labor rate statistics. The Commission also recommends that other sources of information such as Collision Repair Industry Insight as well as appraisals generated by insurers to consumers and or repairers to track movement in labor rates paid be utilized. These reports are produced quarterly and annually. They detail the average labor rate paid nationally and by state. Also included in these reports is the average number of labor hours per repair both nationally and by state.
2. The Commission recommends that the General Court then consider whether or not alternate methods, including legislation, are necessary to ensure that the labor rate insurers pay to auto body shops for repair of damaged motor vehicles is fair and reasonable as a result of the transition to managed competition in Massachusetts motor vehicle insurance.
3. The Commission recommends that representatives of the auto body repair shop industry meet bi-monthly with representatives from the motor vehicle insurance industry to discuss and identify best practices and any other actions that will improve the accountability and quality of services that both industries provide to consumers whose motor vehicles are damaged.
More information:
House bill H1111:
https://malegislature.gov/Bills/192/H1111
Senate bill S709:
https://malegislature.gov/Bills/192/S709
Recording of the committee's Sept. 15, 2021 hearing:
https://malegislature.gov/Events/Hearings/Detail/3914
National AutoBody Research survey data
https://www.laborratehero.com/
Auto body shops urge Mass. lawmakers to regulate insurers' labor rate
Inflation: What are the causes & how should shops plan ahead?
Images
Featured image: A highway sign welcomes visitors to Massachusetts. (Jill_InspiredByDesign/iStock)
The special commission on auto body labor rates holds an introductory meeting by video on Wednesday, Dec. 15, 2021. (Video capture via Massachusetts Legislature's website)
Share This: