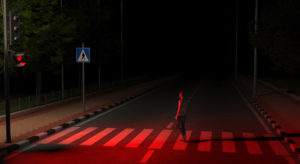 New research by the Insurance Institute for Highway Safety shows that automatic emergency braking (AEB) systems that can detect pedestrians work well in the daytime, but are ineffective at night on roads without streetlights.
IIHS, which has encouraged manufacturers to improve their crash avoidance systems by introducing ratings for pedestrian AEB, said it is now developing a nighttime test in response to the new findings.
The organization said it plans to publish the first official nighttime pedestrian crash prevention ratings later this year.
Subsequent nighttime testing of eight vehicles by IIHS found that no single technology got the best results, though the best performers were among those that use a combination of cameras and radar.
With the federal government's announced intention to pursue pedestrian AEB requirements, and the market-driven approach by IIHS, it seems likely that body shops will be responsible for repairing and calibrating more, and perhaps more complex, pedestrian AEB systems over time.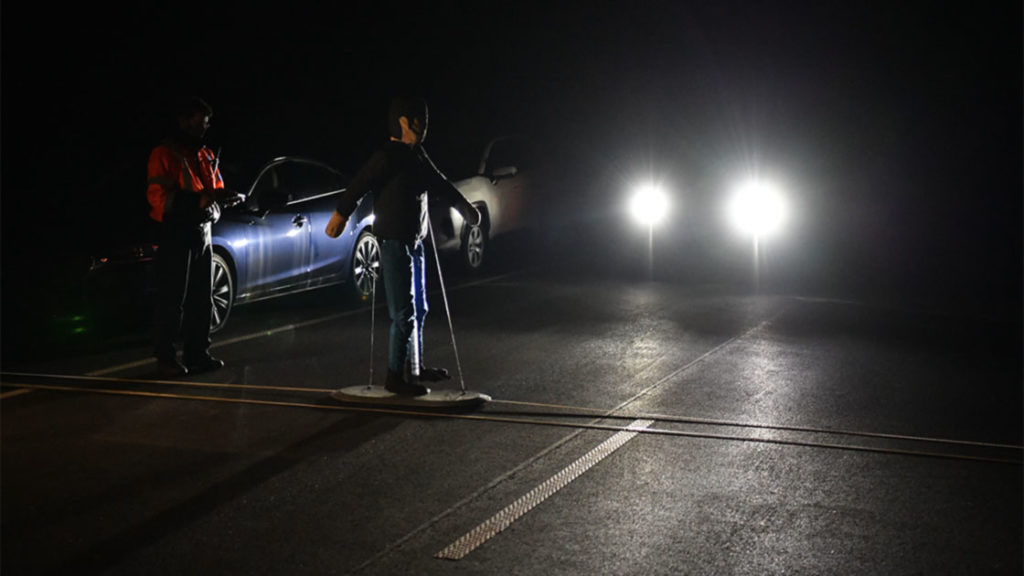 In its recent look at the effect of the presence of pedestrian AEB on crash rates for pedestrian crashes of all severities, IIHS found that, overall, crashes were 27% less frequent, with an injury reduction rate of 30%.
However, there was no difference for crashes that occurred at night on roads without streetlights.
"This is the first real-world study of pedestrian AEB to cover a broad range of manufacturers, and it proves the technology is eliminating crashes," Jessica Cicchino, IIHS vice president of research and the study's author, said in a statement.
"Unfortunately, it also shows these systems are much less effective in the dark, where three-quarters of fatal pedestrian crashes happen."
A series of followup track tests of eight vehicles found that "some systems worked much better than others in the dark, but there was no single type of technology that got better results," said David Aylor, manager of active safety testing at IIHS.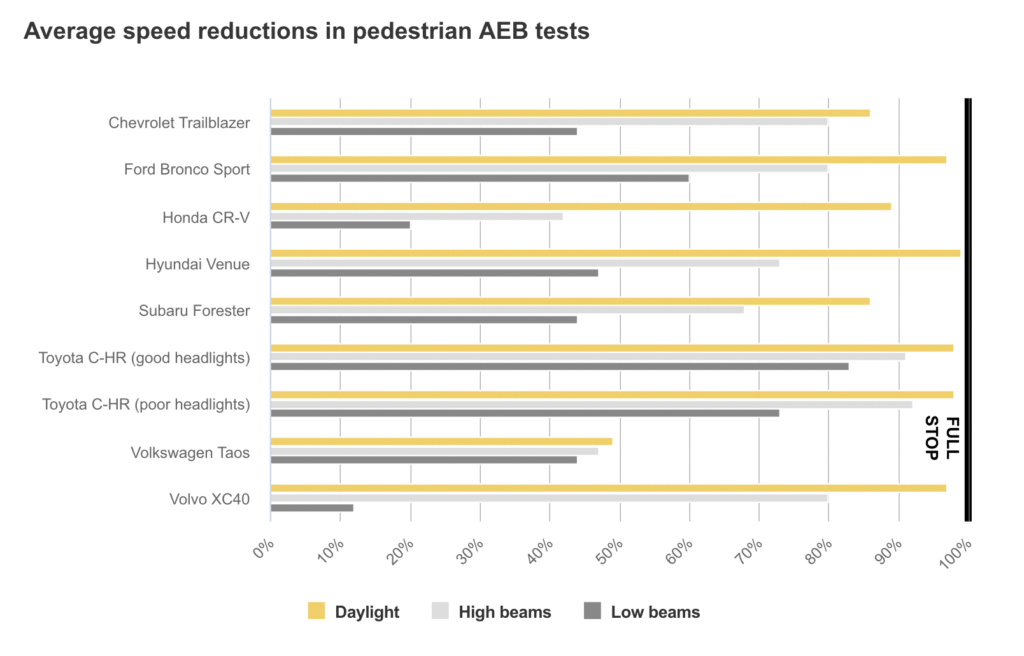 The sample included vehicles whose AEB systems use a single camera, a dual camera, a single camera and radar, and radar only.
It also included vehicles that earn superior, advanced and basic ratings in the Institute's daylight vehicle-to-pedestrian front crash prevention evaluation, as well as vehicles equipped with good, acceptable and poor headlights.
IIHS noted that it had influenced the industry by adding a requirement for an advanced or superior rating for vehicle-to-pedestrian front crash prevention in its Top Safety Pick and Top Safety Pick+ awards in 2019.
At the time, the technology was available in only three of five vehicles tested, with just one in five earning the highest rating of superior. By 2021, pedestrian AEB had been made available on nine of 10 models, with nearly half earning superior ratings.
"The daylight test has helped drive the adoption of this technology," Aylor said. "But the goal of our ratings is always to address as many real-world injuries and fatalities as possible — and that means we need to test these systems at night."
Nighttime testing
IIHS put eight small SUVs — a 2019 Subaru Forester, 2019 Volvo XC40, 2020 Honda CR-V, 2020 Hyundai Venue, 2021 Chevrolet Trailblazer, 2021 Ford Bronco Sport, 2021 Toyota C-HR and 2022 Volkswagen Taos — through its standard vehicle-to-pedestrian evaluation in full darkness on the covered track at the IIHS Vehicle Research Center.
Each vehicle was tested twice – first with their high-beam headlights on and then their low beams.
The Taos, which uses radar, showed no performance decline from its daytime ratings, but it also put in the poorest performance in the daytime test.
The best performers in the nighttime tests — the C-HR and Bronco Sport — both use a combination of camera and radar. The Forester and Trailblazer, the only vehicles with camera-only systems and no radar, achieved nighttime results similar to those of three vehicles that use cameras and radar: the CR-V, XC40 and Venue.
The testing also found no correlation between good headlights and good nighttime pedestrian AEB performance.
Daytime study results
The daytime accident data showed differences in performance based on speed, time of day, and type of road. Pedestrian AEB reduced the odds of a pedestrian crash by 32% in the daylight and 33% in areas with artificial lighting during dawn, dusk and nighttime.
Pedestrian AEB reduced the odds of a pedestrian crash on roads with speed limits of 25 mph or less by 32%, and 34% on roads with 30-35 mph limits. The technology had no effect on roads with speed limits of 50 mph or higher, or when the vehicle was turning.
As part of its National Roadway Safety Strategy (NRSS) announced in January, the federal Department of Transportation has said that it will initiate a new rulemaking to require AEB and pedestrian AEB on new passenger vehicles.
"[F]atalities among pedestrians and bicyclists have been increasing faster than roadway fatalities overall in the past decade, which has a chilling effect on climate-friendly transportation options such as walking, biking, or taking public transportation," DOT said in its report. "To unlock the climate benefits of those modes, we need road and street systems that feel safe and are safe for all road users. The climate, health, and other co-benefits of safety improvements on our roadways and in the surrounding environment are substantial, and further support the benefits of a focused roadway safety effort."
"We cannot tolerate the continuing crisis of roadway deaths in America. These deaths are preventable, and that's why we're launching the National Roadway Safety Strategy today — a bold, comprehensive plan, with significant new funding from President Biden's Bipartisan Infrastructure Law," U.S. Transportation Secretary Pete Buttigieg said in introducing the NRSS.
"We will work with every level of government and industry to deliver results, because every driver, passenger, and pedestrian should be certain that they're going to arrive at their destination safely, every time," Buttigieg said.
More information
IIHS to add pedestrian protection to Top Safety Pick criteria
UPDATED: U.S. DOT implements ambitious safety plan with goal of zero roadway deaths
Toyota says warnings projected by adaptive headlights could save lives of pedestrians, cyclists
"Pedestrian crash avoidance systems cut crashes — but not in the dark," IIHS, Feb. 3, 2022
https://www.iihs.org/news/detail/pedestrian-crash-avoidance-systems-cut-crashes–but-not-in-the-dark
Images
Featured image: A pedestrian crosses the road on an unlit street at night at a red traffic light. (Julia Garan/iStock)
IIHS researchers conduct nighttime testing of manufacturers' pedestrian AEB systems. (Provided by IIHS)
Charts provided by IIHS and the U.S. Department of Transportation.
Share This: