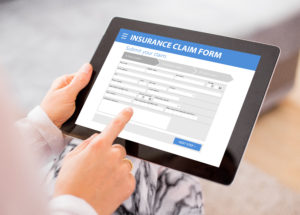 Allstate, Travelers indicate they'll continue to increasingly leverage digital claims resources
By on
Insurance
Repairers should be prepared that digital claims are going to remain prevalent in use by carriers like Allstate and Travelers, as part of strategic initiatives to decrease expenses and transform the way business is done.
A recent PropertyCasualty360 article written by Safekeep-CCC Senior Vice President Jeff To and Friss CEO/co-founder Jeroen Morrenhof states "claims leaders are thinking about opportunities to automate workflows, empower claims professionals with decision support tools and data, and connect policyholder experiences to the back office." Backing at least part of their take are statements made during Allstate and Travelers 2021 Q4 earnings calls during which both insurers stated they've had success with implementing digital, AI-based claims processes. Both companies reported continued increases in the frequency and severity of claims.
Coined as a response to COVID-19 pandemic lockdowns and now a convenience for customers, digital claims are seemingly here to stay as a strategy for carriers. This means repairers will likely continue to face the challenges associated with what many have described as significant differences between more thorough in-person repair plans based on OEM repair procedures in contrast to virtual estimates based on photos.
Allstate Chair, President, and CEO Tom Wilson said the company's expense reduction program is "well laid out" and "includes everything from using digital processes and getting rid of extra labor to using more outsourcing and cleaning up our processes and reducing our technology costs with the new platform."
In December 2019, Allstate laid out a "Transformative Growth Plan that leverages the Allstate brand, people, and technology to accelerate growth in its personal property-liability business." In September 2020, Allstate said it would cut costs with a restructuring "which will impact approximately 3,800 employees primarily in claims, sales, service and support functions."
It was unclear from the earnings call if "getting rid of extra labor" would signify a similar effort.
Wilson said Allstate has been "a leader in product innovation, multi-channel distribution and leveraging technology in telematics and claims settlement" and is working on "building a low-cost digital insurer with broad distribution through transformative growth."Allstate President of Property-Liability Glenn Shapiro said the company is "leveraging advanced claim capabilities to mitigate loss cost pressure" for customers."We're broadening strategic partnerships with part suppliers and repair facilities to mitigate repair costs," he said. "We're using advanced claim analytics and predictive modeling tools to optimize repair versus total loss decisions and to assess the likelihood for injury and attorney representation on casualty claims. The bottom line is we are highly confident in our ability to restore auto profitability to targeted levels."
Travelers Chairman and CEO Alan Schnitzer called it "digitizing the value chain."
"By way of example, we're digitizing the value chain, leveraging cloud technology, leaning into artificial intelligence for everything from simple automation to deep learning, tapping into new data sources, and building increasingly accurate predictive models," he said. "With meaningful opportunities to transform the way business is done, scale is going to be an increasingly important differentiator."
Executive Vice President and President of Personal Insurance Michael Klein touted the company's new IntelliDrivePlus, which is available in Arkansas, Nebraska, and Ohio. The difference between it and the already-existing user-based IntelliDrive is that it also records policyholder mileage in addition to driving behavior.
Schnitzer said during the last five years the company has increased spending on strategic technology initiatives by 50%.
"…We are now using virtual claim handling capabilities on a significant majority of both auto appraisals and wind/hail claims without the need for inspection by a Travelers claim professional," he said. "…In other words, we're delivering great experiences for our customers and a more efficient outcome for our shareholders."
To and Morrenhof noted in their article that AI technology won't replace humans – it will "empower them through decision support and streamlined workflow" and noted that it's a great tool for claims fraud mitigation and investigations.
"There are many positives to AI-driven solutions in fraud and subrogation. Many insurers in both personal lines and commercial lines are achieving STP [straight-through processing] rates north of 70%. In SIU [special investigations units], insurers are recognizing a total increase in their proven fraud rate of 1-2% (industry standard for proven fraud rate is 3-5%, as stated by the Coalition Against Insurance Fraud). And in claims recovery, best-in-class subrogation solutions are increasing net recoveries by as much as 20% per year, resulting in a reduction in loss ratios by as much as 2%."
IMAGES
Featured image credit: grinvalds/iStock
Share This: