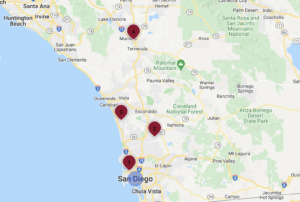 Mazda on Thursday announced the consumer launch of the Mazda Collision Network, with new website content and an online locator for those shops that have joined the network since its creation in May 2021.
Consumers can "learn about the network and find local repair facilities that have met Mazda's stringent requirements for business operations, training, tools, and equipment" through the public-facing content, Mazda said in a press release.
The announcement was made jointly with Mitchell, the technology provider that administers the network for the OEM.
"Customer safety is our number one priority," Rob Milne, vice president of aftersales and the technical services division of Mazda North American Operations (MNAO), said in a statement. "Our close collaboration with Mitchell and the launch of these new resources allow us to connect vehicle owners with reputable auto body shops in their neighborhoods that meet our high standards for quality and safety."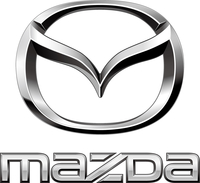 The new website content, and link to the shop locator, can be found at https://www.mazdausa.com/owners/service. Collision repair shops interested in network membership can visit www.mitchell.com/mazda for details or to complete an application.
About 150 locations have been fully certified to date, Jack Rozint, senior vice president of repair sales at Mitchell, told Repairer Driven News. These include a mix of Mazda dealerships, independents, and multi-shop operators (MSOs), he said.
"Additionally, there are many in various stages of completing the application and verification process, and we expect more applicants from this announcement," he said.
In order to be an active part of the network, a shop has to demonstrate ongoing compliance with program requirements, cycle time, and customer satisfaction. Compliance is monitored by Mitchell, through key performance indicators (KPIs) and site audits.

Mazda said participating shops will benefit from referrals made to vehicle owners through its Customer Experience Center, and will receive "marketing tools" to promote their businesses.
On its website, Mitchell notes that member shops enjoy the "use of integrated estimating and repair solutions designed to streamline your daily operations," "time-saving, category-level access to Mazda repair procedures as the estimate is written," and "documentation to provide to key stakeholders, including insurers," among other benefits.
The Mazda Collision Network is available in all 50 states, according to an FAQ page about the program for repairers. Canada is not currently included.
On an FAQ page directed at consumers, Mazda addresses steering by insurance companies. To the question, "Can I choose a Mazda Network facility even if my insurance company suggests other collision facilities?" Mazda replies, "Yes! It is your choice where—and how—your vehicle is repaired. The facilities in our Network have demonstrated that they meet the highest collision repair standards and have the tools, equipment and training needed to return your automobile to the road."
As previously reported by RDN, Mazda's program is open to independent body shops as well as internal dealership facilities. Neither Mazda nor Mitchell describes a dealer sponsorship requirement. MSOs may sublet certain operations, but cannot share gear with one other. "All participating facilities must meet the same standards for equipment, facility, tools and training," Mazda said.
Mitchell has said that shops will be judged on repair quality criteria, including using Mazda repair procedures, submitting repair information, and pre- and post-repair scanning all vehicles. Mazda wrote in the FAQ that shops are expected to fix every Mazda correctly, regardless of age.
Participating facilities must hold I-CAR Gold Class status, and must possess the following tools and equipment: a 220-volt, 180-amp MIG/MAG welder (a pulse welder is also acceptable); a squeeze-type resistance spot welder able to generate 10,000 amps and 600 foot-pounds of force, "(s)teel dent removal/pulling system with stud welder/pins and pulling attachments," an electronic or fixture bench system with accuracy within 1 mm, a paint booth "capable of low bake," and a dedicated mixing room.
According to Mitchell, the following are approved diagnostic scan tools, with technician proficiency, for performing pre- and post-scans:
Mazda IDS Scan Software (current release with VCM1 and VCM2)
Mitchell Diagnostics (MD-500, MD-350, MD-200, MD-OE22 or MD-OEM)
AirPro Diagnostics
Opus IVS
asTech
Mitchell is auditing member shops' compliance with program requirements. The metrics, Mitchell said, include:
Designated tools and equipment
Utilization of Mazda repair procedures
I-CAR Gold Class recognition
Submission of repair information
Use of Mitchell Cloud Estimating
Performing pre-scans/calibrations/post-scans on all vehicles
Compliance audits
Customer satisfaction index scores
Mitchell has said that the requirement that member shops use Mitchell Cloud Estimating with Integrated Repair Procedures to access Mazda repair information from within the estimate is "designed to minimize the time spent on research, reduce supplements and facilitate proper repair."
More information
"Mazda Launches Collision Network to Consumers"
https://www.prnewswire.com/news-releases/mazda-launches-collision-network-to-consumers-301499773.html
Mazda-certified auto body shops must use Mitchell for estimating
Size, parts, equipment: Mazda elaborates on plans, policies for certified auto body repair network
Images
Featured image: The Mazda Collision Network shop locator for San Diego, California. (Screen capture via Mazda.)
Share This: