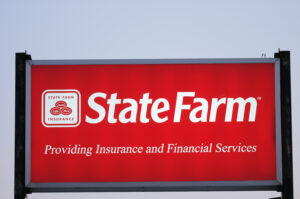 A State Farm email to its Select Service shops shared with Repairer Driven News states that sharing customer information with third-party providers is prohibited unless the data is only used "for the sole purpose of vehicle repairs."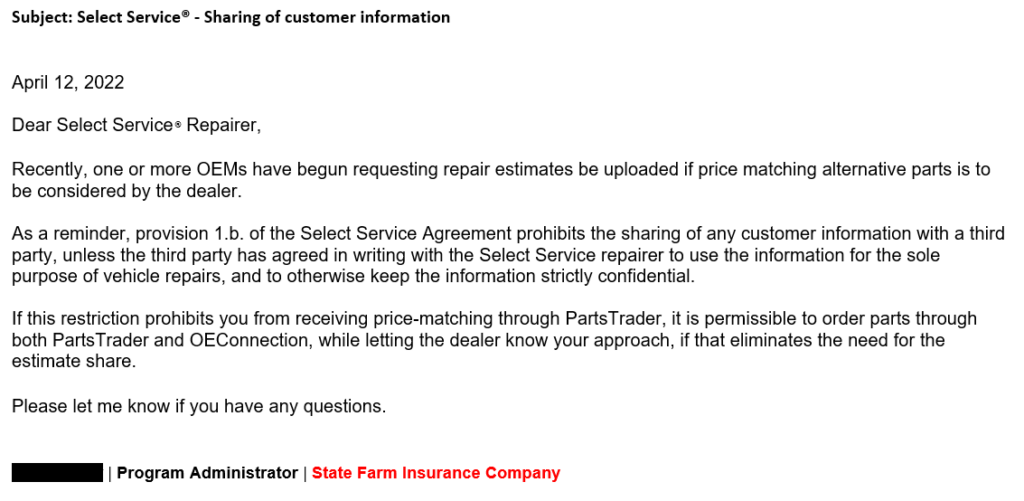 State Farm declined to provide any further details to RDN. "State Farm has nothing to share with Repairer Driven News," wrote spokesperson Justin Tomczak in an email.
PartsTrader and OEConnection (OEC) didn't respond to requests for comment by RDN.
In the past, State Farm was strict about how Select Service shops can source replacement parts. However, in 2018, the company granted Caliber Collision Centers a pass on its requirement that all Select Service shops must use PartsTrader. At the time, other shops on the program didn't appear to have the same flexibility, whereas the April 12 statement seems to provide more optionality.
The State Farm notice does serve as a reminder to shop owners to be mindful of what data they're collecting from customers and to have protocols in place to get rid of it when it's no longer needed. As CCi Global Technologies shared earlier this year with the Collision Industry Electronic Commerce Association (CIECA), attackers are making a copy of the data they gain access to and are threatening to publish and/or sell it.
Collision industry data experts agreed during a panel discussion held by the Collision Industry Conference (CIC)'s Data Privacy Committee last week that the full VIN doesn't need to be given out to protect customers' personally identifiable information (PII). Pete Tagliapietra, with Datatouch, said OEM dealers and towing and salvage companies only need part of the VIN. CSI providers, alternative parts providers, recyclers, and any others don't need the VIN, he said.
Jack Rozint, with Mitchell International, said all third-party use of VINs is in full control of the end-user. Their trusted partners through Mitchell Diagnostics include Bosch, Drew, Opus, and OECollision (OEC)'s MyPriceLink.
IMAGES
Featured image credit: sshepard/iStock
Screenshot of State Farm email sent to RDN 
More information
'Most favored nation' State Farm so far hasn't given PartsTrader pass to some other Select Service shops
Share This: