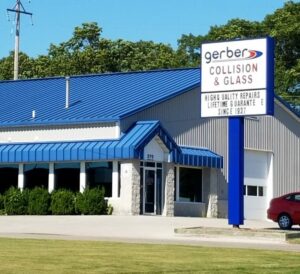 Boyd Group, the parent company of Gerber Collision, is continuing to obtain rate increases from auto insurers as it responds to the challenges of a tight labor market, Boyd's CEO told investors Wednesday during a first-quarter earnings call.
"Based on the conversations I've had with insurers, they understand the need for the industry to receive higher rates," CEO Tim O'Day said.
While he did not identify any insurers by name, "The vast majority, and I mean the vast majority, of our clients have increased their pricing to us," O'Day said. "It's been happening over several months."
Asked by an investor whether another round of rate increases from "all partners" would be required, O'Day responded, "yes."
O'Day, who told investors during a Q4 2021 earnings call in March that Boyd had negotiated an "unprecedented" number of rate increases with a majority of insurers, said some of the recent negotiations are taking place with insurers that have already agreed to an increase.
"More recently, we've been able to identify that the pricing changes have had some variation," he said. "The near term, or short term, opportunity is really those [carriers] that maybe moved early, or didn't move to market. We need to address them to get them to the new current rate in the market, while we continue to seek further increases that are necessary to attract the talent that our industry has to have to properly service our customers."
Though he did not provide figures, in general, he said, "more recent price increases have been higher than prior price increases."
O'Day said the ongoing shortage of technicians has led to pressure to raise wages, and that rates paid by insurers have had to go up as a result. "It's not just Boyd, but the industry is short-staffed," he said. "We're fighting for talent within the industry, and to pull talent from other industries."
"Our insurance partners do understand that we can't serve their needs effectively with the labor force that's currently in our industry. And we're going to have to pay more as an industry to build our workforce to be able to serve them properly," he said. "We're working hard to make sure that our clients understand our need, and that we get the pricing we need from them."
O'Day cited third-party data showing that capacity within the collision repair industry has fallen by as much as 18% from pre-pandemic levels. That, he said, has contributed to longer repair cycle times, and an industry-wide average backlog that CCC data shows now stands at 4.5 weeks.
"It's an industry problem, it's not just a Boyd problem," O'Day said.
He said the industry needs to set rates that will enable it to compete with similar industries, and that insurers recognize that doing so will be for their benefit as well.
"Our insurance clients need a healthy collision repair industry that has the capacity to serve their customers. The backlogs that we have raised their cost and increased levels of dissatisfaction because of poor speed of repair. That does cause policyholders to change insurance companies. So it's really in everyone's best interest for the industry to have sufficient capacity," he said.
O'Day said carriers that don't "move to market" face the prospect of having their customers' work put on the back burner.
"If we have insurance clients that are below market relative to their peers, would we defer their work? I would say that, you know, we're working hard to make sure that all of our clients are paying us fairly and competitively so that we do not have to do that.
"As we demonstrate to our carriers that are not at the current market pricing, I feel confident that they will move their market pricing up to retain access to our capacity," he said.
In response to an investor's question, O'Day said Boyd is unlikely to consider any new direct repair program (DRP) agreements at this point.
"Our capacity is constrained. And I don't think we'd have great motivation to take on a new client at below-market pricing," he said.
O'Day said the higher rates have so far had a modest positive effect on Boyd's margins, and have contributed to the company's 14.7% growth in same-store sales over the same quarter in 2021. He noted that the higher rates take time to show up on the bottom line because much of the backlogged work was taken in at previous rates.
Supply chain issues have played a role in creating the backlog, he said, with a good number of repairs held up for lack of a needed part. He called supply chain issues "transitory," and said they are expected to resolve, although Boyd expects no real improvement during 2022.
Parts shortages have forced Boyd to increase its use of OEM parts, which have a lower profit margin, O'Day said. He said the increase is "not a 10-point shift," but "single digits." Greater availability of aftermarket parts would cut Boyd's dependence on OEM suppliers and raise margins, but would probably not affect "our ability to produce work," he said.
Boyd operates 721 Gerber Collision & Glass locations in the U.S., as well as 132 Boyd Autobody & Glass and Assured facilities in Canada.
More information
Gerber reports securing rate increases from insurers, says it expects more
LOR reaches 17 day average, impacts policy limits and consumer satisfaction
Images
Featured image: A Gerber Collision in Manistee, Michigan. (Repairer Driven News)
Share This: