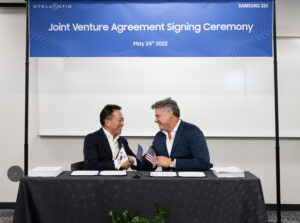 Stellantis and Samsung have announced that they will invest $2.5 billion in a joint venture to build a battery plant in Kokomo, Indiana, to support Stellantis' North America battery electric vehicle (BEV) goals.
The plant, which is expected to begin operating in the first quarter of 2025, will have an initial production capacity of 23 gigawatt-hours (GWh), with a target of 33 GWh within the next few years.
The new factory will supply battery modules for a range of vehicles produced at Stellantis' North America assembly plants. It will support the OEM's new strategic plan, Dare Forward 2030, which calls for all of its passenger car sales in Europe and 50% of passenger car and light truck sales in the U.S. to be BEVs by the end of the decade.
As part of Dare Forward 2030, Stellantis has set a target of 5 million annual BEV sales by 2030. The OEM has also increased its planned battery capacity by 140 GWh to approximately 400 GWh, to be supported by five battery manufacturing plants together with additional supply contracts.
"Just under one year ago, we committed to an aggressive electrification strategy anchored by five gigafactories between Europe and North America," Carlos Tavares, CEO of Stellantis, said in a May 24 news release. "Today's announcement further solidifies our global battery production footprint and demonstrates Stellantis' drive toward a decarbonized future as outlined in Dare Forward 2030."
Yoon-Ho Choi, chief executive officer of Samsung SDI, said the deal secures "a solid foothold in a rapidly growing North America EV market" for his company.
"We will make sincere efforts to bring satisfaction to the market with top-class quality products in the future, and we will contribute toward meeting the climate change target," he said.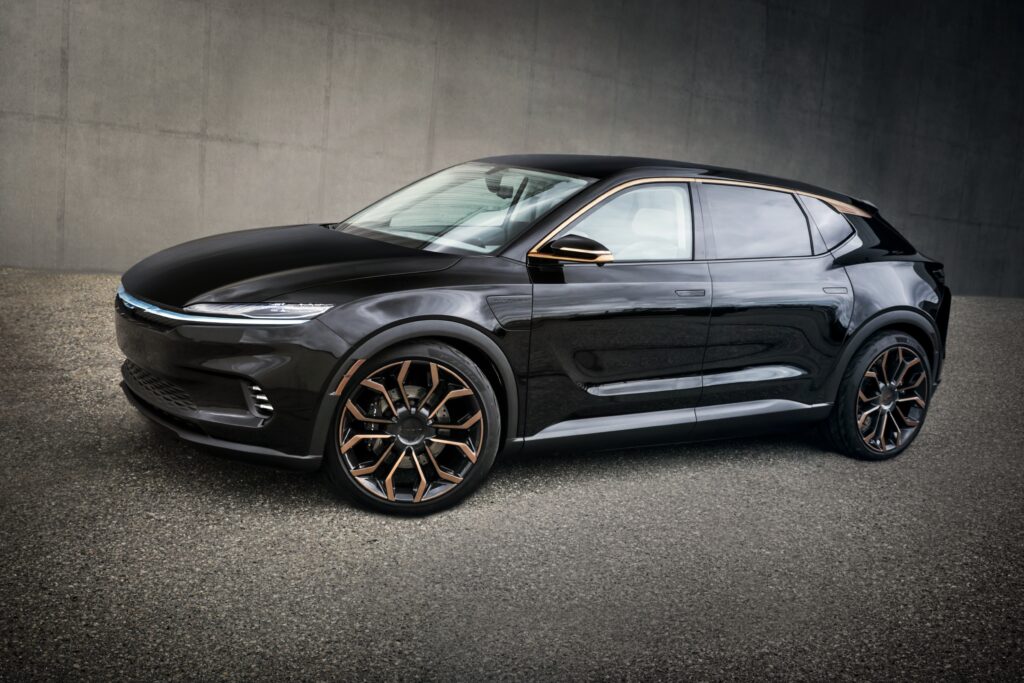 The OEM joins GM, Ford, Mercedes-Benz, Volkswagen, Toyota, and SK Innovation in ramping up domestic lithium-ion battery production. The SK plant is to produce batteries for Ford and Volkswagen vehicles.
Stellantis already has engine, casting, and transmission plants in Kokomo. It announced plans last fall to invest $229 million in its Kokomo facilities to build electrified, eight-speed transmissions.
Over the long term, Stellantis has promised to invest $35 billion in electrification and software globally through 2025.
That investment includes four flexible BEV platforms, a scalable family of three electric-drive modules, and solid-state battery development.
The automaker recently announced the $2.8 billion retooling of two assembly plants in Canada where it intends to create "multi-energy vehicle assembly facilities" and research and development centers focused on EVs and battery technology.
More information
EPA pressed to speed up processing applications needed for GM battery plants
Hyundai to open EV, battery manufacturing plant in Georgia by 2025
Rivian, Tesla & GM prep for predicted shortage of EV battery production materials
Images
Featured image: Samsung SDI CEO Yoonho Choi (left) and Stellantis North America COO Mark Stewart sign a joint venture agreement to establish an electric-vehicle battery manufacturing facility in Kokomo, Indiana, during an event on May 24, 2022. (Provided by Stellantis)
The Chrysler Airflow Graphite Concept, a BEV, was unveiled at the 2022 New York International Auto Show. (Provided by Stellantis)
Share This: