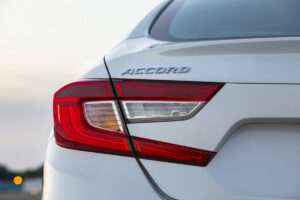 NHTSA seeks more information from Honda in investigation of 1.7M vehicles for reported unintended braking
By on
Announcements | Legal
The National Highway Traffic Safety Administration (NHTSA) is asking Honda for more information as it investigates more than 1.7 million vehicles for reported unintended activation of the automatic emergency braking (AEB) system.
NHTSA announced in February that it had launched a formal investigation after receiving 278 complaints alleging "inadvertent activation" of the system in 2018-19 Honda Accords and 2017-19 Honda CR-Vs.
The complaints allege that the system "engages the brakes with no imminent collision hazard present, resulting in a sudden speed decrease which may result in a collision," the agency said.
Of the 278 complaints, six allege a collision with minor injuries.
Now, NHTSA is requesting further details related to the AEB system, including all associated sensors, control modules, hardware, software, data and wiring, and is expanding the scope of its investigation to include all 2017-18 Acura RDX, 2017-19 Honda Civic, 2017-19 Honda Pilot, and 2019 Honda Passport vehicles in the U.S.
Honda must respond by Aug. 12, or face potential civil penalties of up to $24,423 per violation per day, the request from NHTSA's Office of Defects Investigation (ODI) states.
ODI wants Honda to disclose all consumer complaints; field reports; reports including a crash, injury, or fatality; property damage claims; third-party arbitration proceedings in which Honda was a party, and lawsuits in which Honda was a defendant, related to the issue.
The agency is also seeking a description of all "assessments, analyses, tests, test results, studies, surveys, simulations, investigations, inquiries and/or evaluations" connected with the alleged defect that have been or will be done.
The request goes into detail about the operation of the various sensors involved, and how various advanced driver assistance system (ADAS) features – Collision Mitigation Braking System (CMBS), Traffic Jam Assist (TJA), Lane Keeping Assist System (LKAS), Adaptive Cruise Control (ACC), and Road Departure Mitigation (RDM) – might affect braking behavior.
Contacted by Repairer Driven News, Honda issued the following statement: "Honda is committed to safety. We are aware that the NHTSA has initiated a Preliminary Evaluation regarding the operation of the Collision Mitigation Braking System (CMBS) in 2018-2019 Accord and 2017-2019 CR-V vehicles. Honda will cooperate with the NHTSA through the investigation process, and we will continue our own internal review of the available information."
In December, the Insurance Institute for Highway Safety announced that Honda had equipped more than 95% of its light vehicles with AEB in the 12 months that ended Aug. 31. Honda is one of 20 OEMs that have made a voluntary pledge to equip nearly all of the light vehicles they produce for the U.S. market with AEB by Sept. 1, 2022.
Under the infrastructure law passed by Congress last year, NHTSA is to initiate a rule-making to mandate automatic emergency braking and pedestrian automatic emergency braking on all new passenger vehicles.
NHTSA's demand to Honda follows a similar request made to Tesla on May 4. The OEM was directed to provide information in relation to ODI's investigation into 758 reports of unexpected brake application in certain 2021-2022 Tesla Model 3 and Model Y vehicles.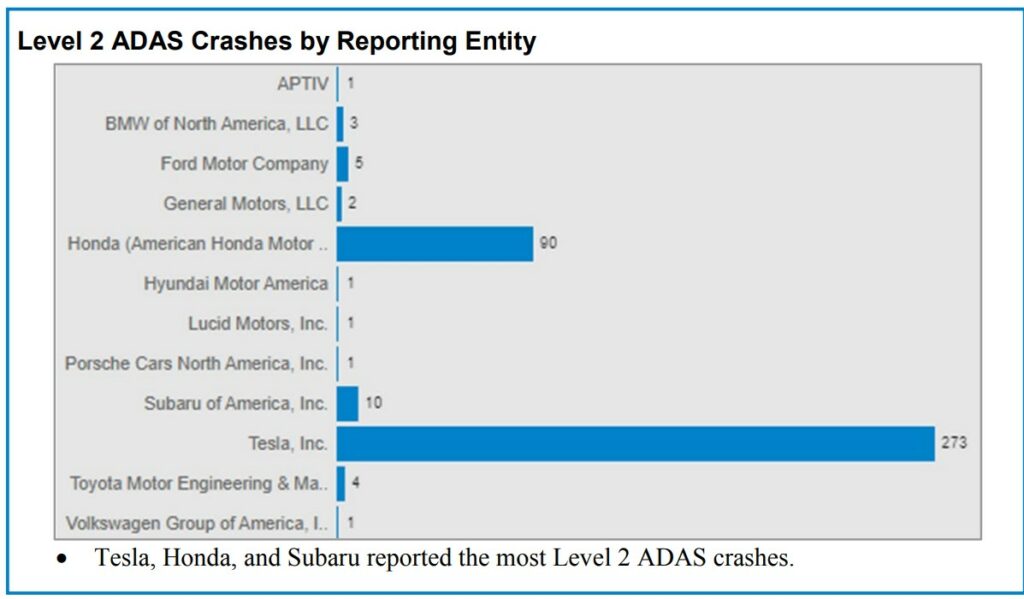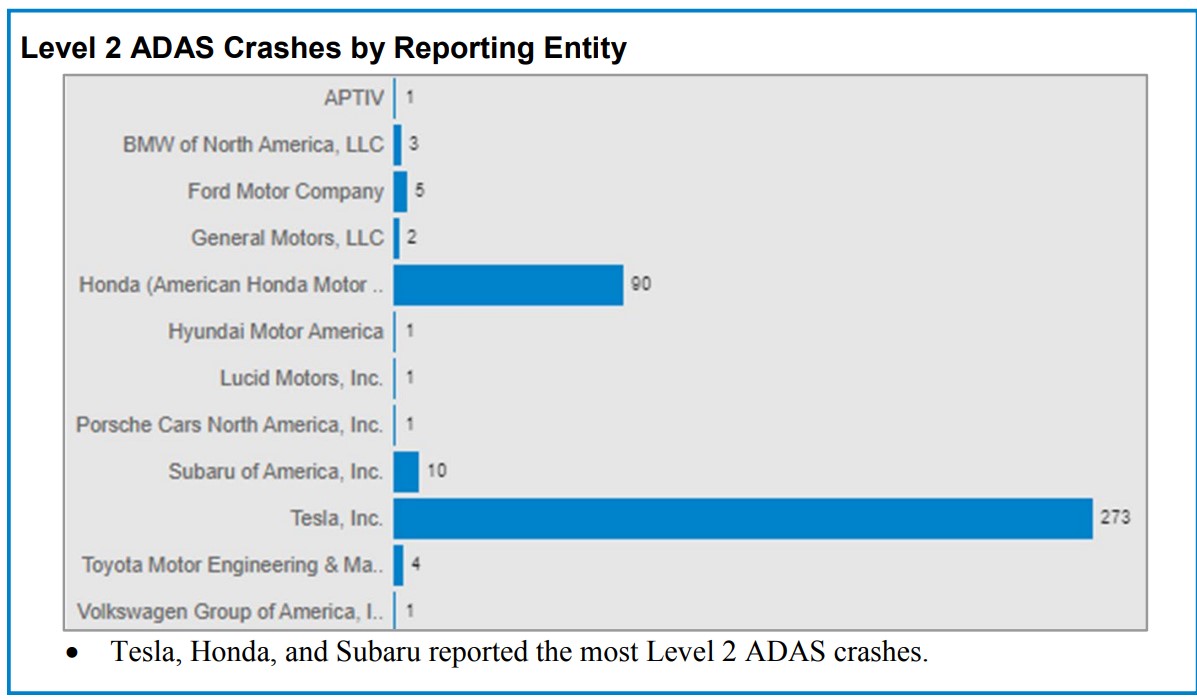 Tesla reported the majority of the crashes, 273, with Honda reporting 90. Other OEM crash data that was reported was minimal.
Images
A 2018 Honda Accord Touring. (Provided by Honda)
Share This: