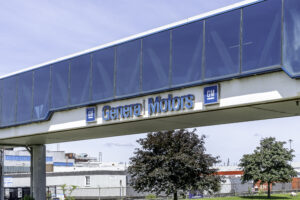 During a Dec. 1 Barclays Global Automotive and Mobility Tech Conference webcast, General Motors Strategy and Innovation Senior Vice President Alan Wexler said he doesn't expect the OEM to charge its customers subscription fees for certain vehicle features.
Super Cruise, GM's hands-free driving system for freeway driving, will be available on 22 vehicles next year and while Wexler noted there will be a one-time fee for it, he said "the technology is, by far, more advanced… and safer" compared to competitors. Interviewer and Barclays Senior Equity Research Analyst Dan Levy used BMW's $18 per month charge for heated seats as an example of paid-for added features. Wexler said GM is "very in touch with our customers around where they find value."
"We know when it comes to features like safety or standard features that our customers expect, it has to be included within the vehicle. …As much as we can standardize the hardware in the vehicle and then unlock features with software, we will but we do look at a very detailed level for different segments of vehicles that some will be equipped with certain hardware that we don't think maybe has to be in there for a truly affordable EV."
GM isn't the only entity pushing against reliance on paid feature subscriptions. A bill under consideration in the New Jersey legislature would prohibit OEMs from requiring subscriptions for certain vehicle features, countering what its sponsors call "business practices that primarily serve to increase corporate profits."
The bill, filed by assemblymen Paul D. Moriarty (District 4) and Joe Danielsen (District 17), would make it illegal for any motor vehicle dealer or manufacturer of motor vehicles sold or leased in New Jersey to charge an ongoing fee for any feature that would function "without ongoing expense to the dealer, manufacturer, or any third-party service provider."
About 300 GM data scientists are currently analyzing data to find out what customers are interested in buying as well as how they want to make their purchases and when, Wexler said.
"With OTA [over-the-air updates] and with the vehicle constantly changing beyond the initial purchase experience, we can cater to the needs of our customers in a much more interactive way than we do today," Wexler said, including "try and buy" offers for services, such as Super Cruise.
GM is also standardizing hardware to be able to offer certain features on more vehicles, which is made possible by the flexibility of the OEM's electric vehicle (EV) Ultium platform, Wexler said.
Last year, GM projected annual software and services revenues to be between $20 billion and $25 billion at the end of the decade based on an estimated 30 million connected vehicles on the roads by then. Part of the revenue growth, GM said, will come from OnStar Insurance, projected last October to have "a potential revenue opportunity" of more than $6 billion a year by the end of the decade. As GM ventures into other revenue streams some, such as OnStar, will decrease as older GM models will lose access to the service this month when the 2G communications network those vehicles rely on is discontinued.
In the U.S. and Canada, certain 2015 model year and older GM vehicles will be affected, according to OnStar, which could also include former GM brands Pontiac, Saturn, and Hummer.
Wexler said last week that Super Cruise and Ultra Cruise, GM's hands-free driving feature for use on nearly all roads, will create future revenues through more subscriptions or by leading consumers to purchase other GM products.
"We believe our autonomous technology, whether it is Super Cruise or Ultra Cruise, leads to safer driving, so that should lead to saving money on insurance," he said. "What we're doing on the innovation team is: How do we bring these services to life to delight our customers and what they're willing to pay for? It's stitching together a lot of new businesses to provide value to customers and should provide value to us."
Images
Featured image credit: JHVEPhoto/iStock
Share This: