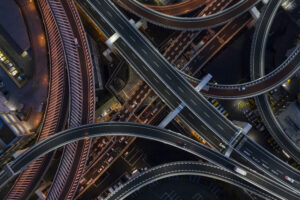 Biden nominates acting NHTSA administrator to permanently fill role
By on
Announcements | Legal
President Joe Biden on Monday announced his intent to nominate Ann Carlson as National Highway Traffic Safety Administration (NHTSA) administrator.
Carlson has served as NHTSA's acting administrator since September 2022. Her duties, in addition to leading the administration's safety standards testing and recall campaigns, have included setting fuel economy regulations for cars and trucks as well as testing and deploying advanced vehicle technologies.
Carlson previously served as NHTSA's chief counsel. During that tenure, a White House news release says she:
"Issued a groundbreaking Standing General Order that requires timely reporting of safety data on vehicles equipped with automated driving systems and advanced driver assistance systems (ADAS);
"Initiated rulemaking to require automatic emergency braking (AEB) in heavy-duty vehicles and pedestrian AEB in light-duty vehicles;
"Helped secure a historic 50% increase in resources for the agency under the Bipartisan Infrastructure Law; and
"Oversaw the issuance of the strongest year-over-year increases in fuel economy standards in NHTSA's history, as directed by Biden's Executive Order 13990."
Prior to her time at NHTSA, Carlson was an environmental law professor at the UCLA School of Law. She also founded and co-directed the Emmett Institute on Climate Change and the Environment. Carlson won three teaching awards, including the highest honor awarded by UCLA, according to the release. She also spent five years in private practice.
Carlson graduated magna cum laude from the University of California, Santa Barbara, and Harvard Law School. She has co-authored a leading environmental casebook, co-edited the book "Lessons from the Clean Air Act," and has written numerous other publications. She is married to Carl Moor, a California Court of Appeals associate justice, and has two children.
Following the announcement of Carlson's nomination, the Governors Highway Safety Association (GHSA) called for her "swift confirmation by the Senate."
GHSA CEO Jonathan Adkins called Carlson "a thoughtful, engaged safety leader who is focused on achieving real, systemic change that addresses the root causes of the traffic safety crisis."
"She is an effective and vocal proponent of the Safe System approach, a holistic strategy to traffic safety that calls for using all available countermeasures — equitable enforcement, infrastructure improvements, design changes, and public engagement — to reduce the number of crashes, injuries, and deaths on our roads," he said. "Strong federal leadership is critical as traffic fatalities and dangerous driving remain at unprecedented levels."
In "The Economic and Societal Impact of Motor Vehicle Crashes, 2019" report, released in January, NHTSA states that while roadway fatalities and the fatality rate has declined consistently for 30 years, progress has stalled over the last decade and went in the wrong direction in 2020 and 2021.
So far this year, NHTSA reports in its latest projections for traffic fatalities in 2022 that fatalities are beginning to level off after two years of dramatic increases. The administration estimates that 31,785 people died in traffic crashes in the first nine months of last year, which is a 0.2% decrease compared to the 31,850 estimated fatalities during the same time in 2021.
The estimated fatality rate for the first nine months of 2022 decreased to 1.30 fatalities per 100 million vehicle miles traveled, down from the projected rate of 1.32 fatalities during the same time in 2021. However, fatalities among cyclists and pedestrians continued to rise.
Last month, Carlson said there's still more work to be done "to save lives and address the crisis on our nation's roadways."
"That means investing in safety, implementing strategies that work, and embracing the safe system approach outlined in the Department's National Roadway Safety Strategy," she said. "We urge everyone to do their part by driving safely and watching out for others on the road, especially vulnerable road users like pedestrians, cyclists and motorcyclists."
The U.S. Department of Transportation (USDOT)'s National Roadway Safety Strategy (NRSS) outlines a concrete set of actions it has committed to and adopts a five-pronged "Safe System Approach" — safer people, safer vehicles, safer speeds, safer roads, and post-crash care — to reduce roadway fatalities.
Although her time at the helm of NHTSA has been short, Adkins said Carlson has already shown her commitment to working with states "to help identify and overcome barriers to implement more efficient highway safety programs."
Images
Featured image credit: kokouu/iStock
More information
NHTSA: Car crashes cost Americans $340B, traffic fatalities beginning to level off
ADAS calibration companies say proper repairs are 'paramount' to systems' safety, would contribute to USDOT's goal of zero crashes
Share This: