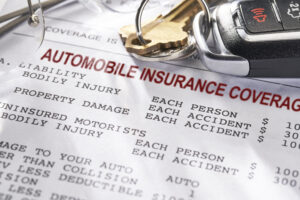 Survey shows high EV repairs & insurance costs mean Americans aren't ready to make the switch
By on
Market Trends
A recent survey of more than 2,000 U.S. consumers found most aren't ready yet to switch to electric vehicles (EVs) citing list price, lack of charging stations, and battery range anxiety as their top concerns. While those concerns are understandable, ValuePenguin says consumers should also consider higher auto insurance and repair costs.
"While your dealership probably won't be upfront about the cost to insure an EV, they're about 28% more expensive to insure compared to a gas car," ValuePenguin's Divya Sangameswhar said. "It would be good to talk to your insurer about how much your premiums may increase if you switch to an EV."
Vehicle-specific insurance discounts, like electric car and safety feature-based, could save some money, the research company said.
"The Mini Cooper Electric is one of the cheapest EVs to insure, while Teslas are some of the most expensive," the report states. "The Porsche Taycan is one of the most expensive cars to insure, as it's both a sports car and an EV."
Citing CCC Intelligent Solutions' finding in 2022 that the average small non-luxary EV model costs $4,041 to fix — about 27% more than the average for roughly comparable non-EV models — Sangameswhar concluded that EVs have lower maintenance costs but cost more if they're damaged in a car crash or by bad weather. Among mid-size luxury SUVs, the difference was even more pronounced: $8,037 versus $5,242 for internal combustion engine (ICE) vehicles, according to CCC.
A Forbes Advisor analysis found that an EV costs about $100 more per year to insure than a similar ICE vehicle. Forbes said its analysis of data from Quadrant Information Services shows that the average annual premium for EVs is $1,889 versus $1,786 for an ICE vehicle.
Although EV sales jumped by 65% in 2022, according to Kelley Blue Book estimates, 79% of Americans are primarily driving gas cars. By generation, baby boomers (87%) are the most likely to say they're primarily driving traditional vehicles, followed by 84% of Gen Xers.
Sangameswhar recommends consumers do their research on the cost of owning an EV to maximize savings before making the switch.
"The upfront cost is a significant part of the math when you compare EVs and gas cars," she said. "While Kelley Blue Book found that new EVs are about $9,300 more than the overall industry average purchase price, the high sticker price of an EV could be offset by tax credits if the car is compliant with new manufacturing requirements."
Tesla CEO Elon Musk said in January during the company's 2022 Q4 earnings call that Teslas are beginning to have cheaper collision repairs and are now less expensive to purchase.
Lower repair costs come from Tesla offering auto insurance and adjusting the design of its cars and their software, Musk said.
"…by Tesla operating insurance for our cars at a competitive rate, that makes the other car insurance companies offer better rates for Teslas so it has a bigger effect than you think because it improves total cost, or insurance costs, even when they don't use Tesla Insurance because now the GEICOs of the world have to compete with Tesla and cannot charge outrageous insurance for Teslas."
Tesla Insurance was first offered in Arizona, California, Illinois, Ohio, and Texas then expanded to Oregon, Virginia, and Colorado last year. It's also offered in Maryland, Minnesota, Nevada, and Utah. The OEMs insurance sat at an annual premium run rate of $300 million as of Dec. 31, 2022, according to CFO Zach Kirkhorn.
Other carriers that insure EVs often charge higher premiums for them, as well as ICE higher-end vehicles, but don't want to cover the costs to repair them according to OEM repair procedures.
During the Collision Industry Conference (CIC)'s January meeting, Estimating & Repair Planning Committee member Ron Reichen took the audience through two repairs shops had recently completed — both of which had estimates from insurance adjusters well below the actual cost of the jobs. The first was a Model S Tesla with damage to the lift gate. The shop let the owner know the best repair would include replacing the lift gate.
This particular repair was a good example of one in that the insurer's preliminary estimate was only slightly above the $1,000 deductible, which was reached through a 14-minute photo-based estimate of $1,000.99 compared to the shop's initial estimate of $5,400.
To that, Reichen said the committee is considering, "the value of a preliminary estimate and really the amount of time that was spent in it."
Self-driving features is another aspect of evolving vehicle technology that several organizations and the collision repair industry are grappling with right now.
According to the Insurance Institute for Highway Safety (IIHS), new technology that helps prevent car accidents is helping make roads safer but is also making auto repairs more complicated. IIHS surveyed drivers whose vehicles are equipped with front crash prevention, blind spot detection, and other visibility-enhancing cameras. Among those who had the systems repaired, about half had issues with the features afterward, the study found.
However, it should be noted that there is a difference between self-driving, advanced driver assistance systems (ADAS), and autonomous vehicles which consumers often get confused. ValuePenguin found that distrust of self-driving technologies is also linked to EV concerns even though it's not just EVs that have the features showing that respondents' concerns could be motivated by a lack of understanding.
"In fact, 29% say they know nothing about self-driving features such as lane assist, adaptive cruise control or hands-free steering — many of which may already be in their cars," ValuePenguin said.
Despite a growing number of EV manufacturers that plan to offer autonomous technology including Mercedes-Benz, Volvo, and Hyundai as the most recent, 40% of Americans say a driverless car would make them feel much less safe on the road. Twenty-seven percent said they would feel a little less safe. And it's not just being inside the car that's scaring consumers — 45% said they wouldn't feel safe outside self-driving vehicles as a pedestrian.
Regarding safety of self-driving features, Tesla announced in February that it was recalling nearly 363,000 self-driving cars, citing safety risks as the primary reason. In its investigation, the National Highway Traffic Safety Administration (NHTSA) said Tesla's "Full Self Driving" feature didn't sufficiently adhere to traffic safety laws — and it may violate traffic laws before drivers could intervene.
Tesla was accused last year in California of falsely advertising its Autopilot and Full Self-Driving advanced driver assistance system (ADAS) features by seemingly touting FSD as being fully autonomous. The National Highway Traffic Safety Administration (NHTSA) is also investigating deaths allegedly related to Autopilot, FSD, and other ADAS features.
Images
Featured image credit: Bill Oxford/iStock
More information
Luminar & Swiss Re partner to study lidar accident prevention capabilities, effect on insurance claims
Share This: