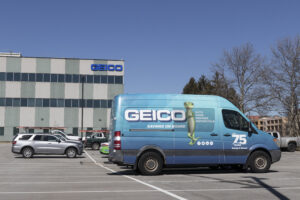 GEICO reports collision claim decrease & severity increase, profit off higher rates
By on
Insurance
Berkshire Hathaway, parent company of GEICO, reports that collision claim frequency decreased 6-7% while severity rose 7-8% during Q1.
GEICO says average auto policy premiums were higher during the quarter effectively increasing profit by $72 million "as average premiums per auto policy increased 15.2% due to rate increases, offset by a decrease in policies-in-force of 2.4 million (13.0%) since March 31, 2022."
At the same time, advertising costs were cut back and premiums written decreased by $205 million compared to Q1 2022. The carrier's losses and loss adjustment expenses also decreased during Q1 by $552 million, or 6.5%.
However, GEICO says the "favorable impact" of those results was somewhat offset by severity of claims. Average collision claim severity was 7-8% higher on and 8-10% higher on bodily injury coverage. Bodily injury claim frequency decreased by 4-5%.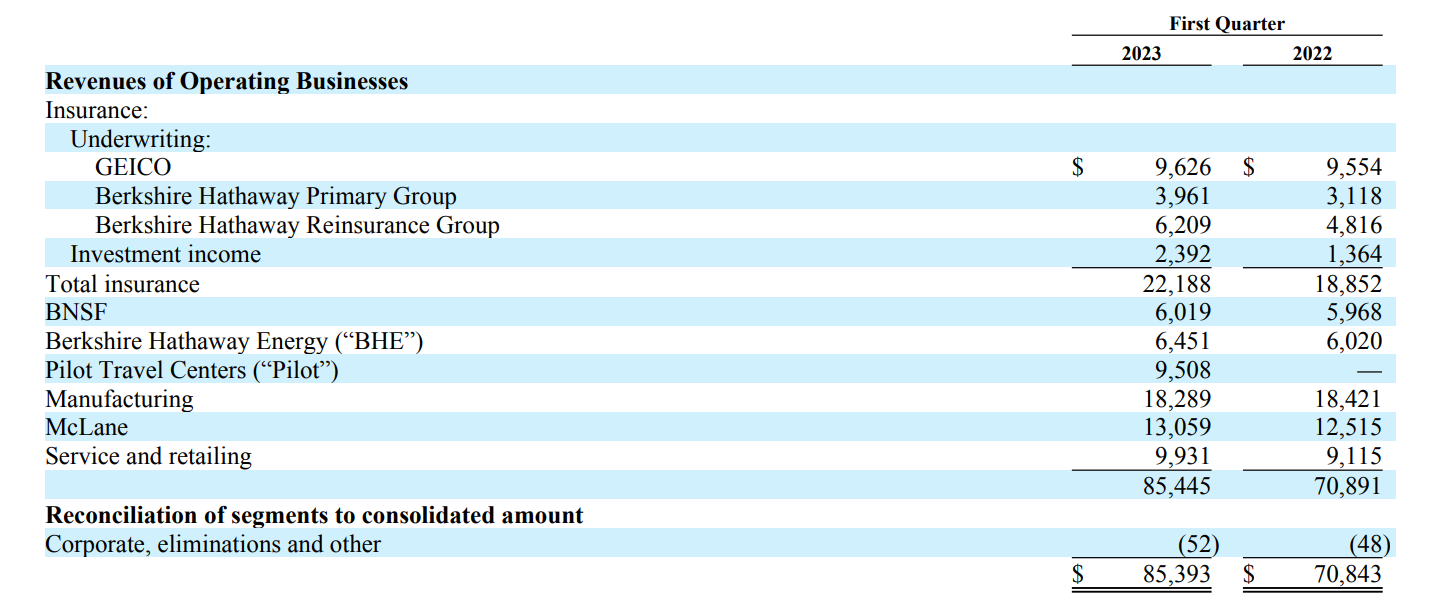 Underwriting expenses in Q1 were $931 million, a decrease of $257 million (21.6%) compared to 2022, partially due to "significantly reduced advertising." Pre-tax underwriting earnings were $703 million.
Earlier this year, Berkshire revealed GEICO had nearly $1.2 billion in currency losses and, specifically in car insurance, experienced the sixth straight underwriting loss despite increasing premiums, according to Reuters.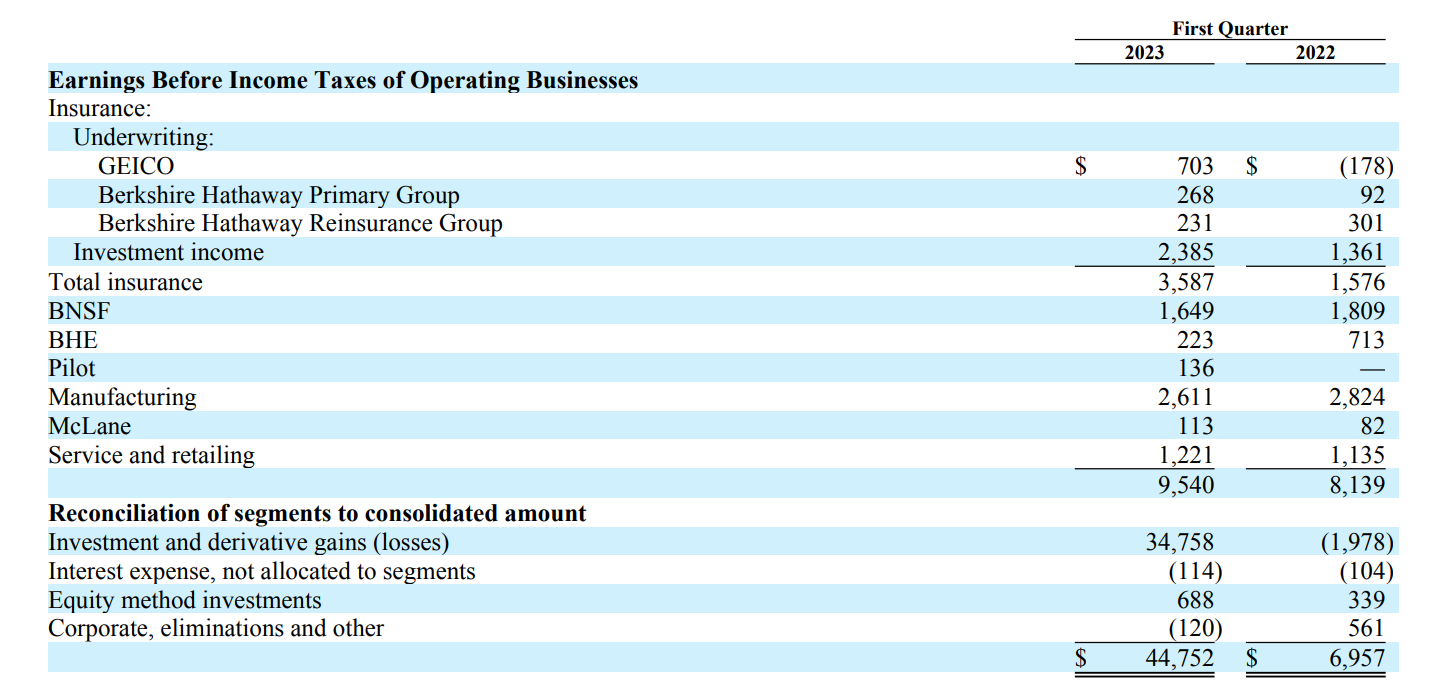 Berkshire Insurance Operations Vice Chairman Ajit Jain reportedly said Saturday during the company's annual shareholders meeting that GEICO is "taking the bull by the horns" to improve the use of telematics, according to CNBC. He added that 90% of the carrier's new businesses have a telematic input on pricing decisions.
During the 2022 shareholders meeting, Jain said Progressive, which pulled ahead of GEICO in market share last year, is far ahead of GEICO in using telematics.
"There's no question that recently Progressive has done a much better job than GEICO …both in terms of margins and in terms of growth," Jain said, according to an Investopedia article. "There are a number of causes for that, but I think the biggest culprit is as far as GEICO is concerned …is telematics."
Both GEICO and Progressive "expanded revenues faster than the overall market" in 2022 climbing to shares of 14.7% and 14.1%, respectively, according to Fitch Ratings.
Overall, Berkshire reported there was a 12.6% jump in operating earnings during Q1 2023, partially thanks to the company's insurance businesses.
Images
Featured image credit: jetcityimage/iStock
More information
Share This: