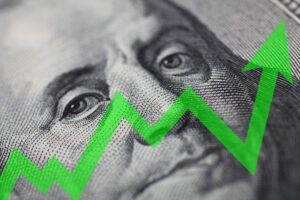 GEICO, State Farm report billions in loss from auto underwriting
By on
Insurance
Both GEICO and State Farm have reported billions in 2022 underwriting losses but have differing business moves and outlooks for 2023.
In his annual shareholder letter, Berkshire Hathaway Chairman and CEO Warren Buffett said 2022 was a "good year" for Berkshire, and offered a bright outlook for this year. The dozens of businesses that the company owns generated $30.8 billion of profit despite rising inflation and supply chain disruptions. GEICO, a subsidiary of Berkshire, however, had nearly $1.2 billion in currency losses and, specifically in car insurance, experienced the sixth straight underwriting loss despite increasing premiums, Reuters reports.
When State Farm announced its 2022 financial results on Monday the company said its auto insurance lines had seen "record underwriting losses due to rapidly increasing claims severity and significant additions to prior accident year incurred claims." The loss was $13.4 billion.
Moving forward, State Farm said it plans to continue to adjust for inflation and supply chain trends.
Last June, an analysis by S&P Global Market Intelligence found that GEICO and Allstate would each take in nearly $200 million in additional premiums nationwide as a result of auto insurance rate increases implemented in April. In September, Allstate and State Farm said they had continued to raise their rates because of inflation and increased auto accident severity.
In November, Insurify said in its insurance trends report findings that due to the economic climate, "it's hard to anticipate which companies will increase their rates and when."
"We encourage drivers to compare quotes from at least four to five companies before picking a policy. With inflation levels so high this year, drivers can also compare quotes every six months or so to ensure their current policy and premium are best for their needs. Keep in mind, some insurers may offer lower
premiums to customers who've been with one company for more than a year."
To curb increasing costs of car insurance, more than 1,200 Insurify survey respondents said they were considering driving less (65%), purchasing an electric vehicle (EV) or hybrid (30%), switching insurance carriers (30%), moving closer to public transportation or walkable areas (16%), or dropping insurance (10%).
By the end of December, Insurify predicted the average annual car insurance rate will rise by another 7% to $1,895 in 2023, based on historical trends and the current state of the industry.
ValuePenguin's State of Auto Insurance in 2023 report states that auto insurance carriers are expected to raise premiums by an average of 8.4% this year after a slight 0.6% increase in 2022.
The average cost of full coverage insurance is expected to reach $1,780 per year, and 45 states will see their car insurance premiums increase this year by at least 1% with drivers in Michigan, Florida, and Rhode Island paying the highest premiums, according to ValuePengin's findings, released in January.
Despite pitfalls from GEICO and Apple, Berkshire reported its "highest-ever" annual operating profit, even as foreign currency losses and rising interest rates contributed to lower earnings in the fourth quarter, Reuters reports.
However, GEICO cut 7% of its 41,000-person workforce last year and raised premiums due to "struggling with accident claims and properly pricing policies to reflect risk," according to Reuters. Berkshire predicts GEICO will generate an underwriting profit in 2023.
Buffett said the journey to 2023 was "a bumpy road involving a combination of continuous savings by our owners (that is, by their retaining earnings), the power of compounding, our avoidance of major mistakes and — most important of all — the American Tailwind."
"America would have done fine without Berkshire. The reverse is not true. Berkshire now enjoys major ownership in an unmatched collection of huge and diversified businesses. …As for the future, Berkshire will always hold a boatload of cash and U.S. Treasury bills along with a wide array of businesses. We will also avoid behavior that could result in any uncomfortable cash needs at inconvenient times, including financial panics and unprecedented insurance losses.
"Our CEO will always be the Chief Risk Officer — a task it is irresponsible to delegate. Additionally, our future CEOs will have a significant part of their net worth in Berkshire shares, bought with their own money. And yes, our shareholders will continue to save and prosper by retaining earnings."
State Farm maintains that its auto insurance business remains strong despite 2022 operating results being "unfavorable."
"While 2022 was a year of significant growth at State Farm, our annual operating results were not at the level we expect as we consider each affiliate's financial strength and long-term performance," said Senior Vice President, Treasurer and CFO Jon Farney, in a news release. "At the same time, the organization remains financially strong. We're pleased we could assist our customers during the pandemic and we're there to help them navigate the current period of high inflation. As we take actions to improve our operating performance, we look forward to helping more people in more ways as we begin our next 100 years."
The company's auto insurance underwriting loss was $3.5 billion in 2021. By year-end 2022, its net worth was $131.2 billion compared to $143.2 billion at 2021 year-end and $126.1 billion at 2020 year-end.
State Farm told WGLT, "We are continuously monitoring and adjusting to trends. Inflationary pressures and supply chain issues, combined with higher claim costs, are driving rate changes," a State Farm spokesperson said. "We continue to adjust to these trends to make sure we are matching price to risk."
The company recently announced plans to outsource much of its in-house IT operations as a cost-cutting move, according to WGLT. Last summer, GEICO closed its 38 sales offices in California and laid off "hundreds" of employees, according to media reports, but told Repairer Driven News the closings wouldn't affect claims handling in the state.
Images
Featured image credit: Aslan Alphan/iStock
Share This: